Oladipupo Olabode Oladimeji, born March 24, 1995, better known as Ola Dips, was a a popular Nigerian rapper, singer, and songwriter. Ola Dips, formerly signed by Reminisce, had his contract with EDGE/LRR Records terminated due to conflicts with his boss, Reminisce.
Profile Summary
| | |
| --- | --- |
| Full Name: | Oladipupo Olabode Oladimeji |
| Date of Birth: | March 24, 1995 |
| Place of Birth: | Ogun State |
| State of Origin: | Ogun State |
| Nationality: | Nigerian |
| Occupation: | Singer |
| Net Worth: | $50,000 |
| Wife: | Not married |
Early Life and Education
Born on March 24, 1995, in Ogun State, Nigeria, Oladips exhibited an early passion for music, laying the foundation for a promising career that would eventually capture the attention of audiences nationwide.
At the age of sixteen, Oladips initiated his musical journey, participating in rap battles both online and offline. Starting with text battles on Facebook, he swiftly rose through the ranks of the rap scene, solidifying his position as a formidable presence.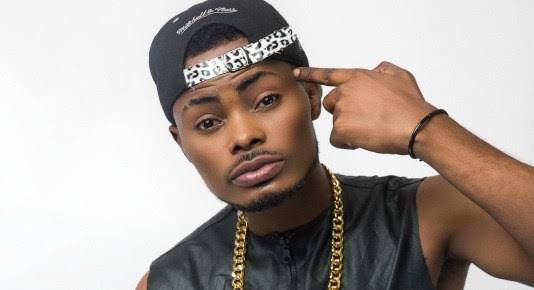 Career
At the age of 16, Ola Dips embarked on his musical journey, starting as a text battler and gaining recognition among Facebook rap enthusiasts. His notable victory against Don Geo marked a pivotal moment in his early career.
With a significant Facebook following, Ola Dips transitioned from virtual fame to the streets, inspired to record his Yoruba-infused flows that resonated well with his audience. Notably, his rendition of a Drake and Trey Song received widespread acclaim.
Demonstrating his lyrical prowess, Ola Dips composed the heartfelt song "Don't Let Dagrin Down" in honor of the late Dagrin, earning him considerable praise. The turning point arrived when Reminisce, recognizing his talent, signed Ola Dips to LRR/EDGE Records.
Under the record label, Ola Dips released impactful tracks, including "Bounce" featuring label head Reminisce, and later, "Lalalukulala," solidifying his presence in the music scene.
Oladips Net Worth
Oladips had accumulated an estimated net worth of $50,000, through his music career. He was a popular singer, and songwriter.
Personal Life
On July 1, 2019, surprising many within the Nigerian music industry, news broke that Ola Dips had terminated his association with LRR/EDGE Records. In a subsequent release, he unveiled a song where he openly criticized Label CEO Reminisce, accusing him of contract fraud and neglect, citing a delayed career takeoff and insufficient financial investment.
In response, the record company contended that they had only provided assistance and clarified the absence of a formal contract. Ola Dips lamented in the song that he felt deceived, disclosing his departure from the label with a meager 23,000 ($63) in his account.
Despite these conflicts, recent speculations suggest a potential reconciliation, as both Ola Dips and Reminisce have been observed engaging amicably on social media, leaving comments on each other's Instagram posts.