Cossy Orjiakor, born October 16, 1984, is a popular Nigerian actress and singer. She gained notoriety after appearing in an Obesere music video, and she is infamous for flaunting her huge breasts in public and in music videos. Her first movie, Power girls, was made in 2015 by her production business Playgirl Pictures.
Wiki Profile
| | |
| --- | --- |
| Full Name: | Cossy Orjiakor |
| Date of Birth: | October 16, 1984 |
| Place of Birth: | Anambra |
| State of Origin: | Anambra State |
| Nationality: | Nigerian |
| Occupation: | Actress & Singer |
| Net Worth: | $500,000 USD |
| Husband/Spouse: | Abel Jurgen Wilhelm |
Early Life and Education
Cossy Orjiakor is a Nigerian actress, singer, and video vixen who is known for her controversial roles in Nollywood movies and her daring and provocative f lol choices. She was born on October 16, 1984, in Anambra State, Nigeria, and it up in the city of Lagos.
Orjiakor had a challenging childhood, growing up in a large family with limited resources. Her parents were not wealthy, and she had to work hard to support herself and her siblings.
Despite these challenges, Orjiakor was a bright and ambitious student, and she excelled academically throughout her school years.
After completing her secondary education, Orjiakor attended the University of Nigeria, Nsukka, where she studied Theatre Arts.
She graduated with a degree in Theatre Arts and went on to pursue a career in acting and entertainment.
Orjiakor's early life and education helped shape her into the strong and determined woman she is today. Her experiences growing up in a large family and facing financial hardship gave her a deep appreciation for hard work and perseverance.
Her academic achievements and education in Theatre Arts also gave her the foundation she needed to pursue her dreams in the entertainment industry.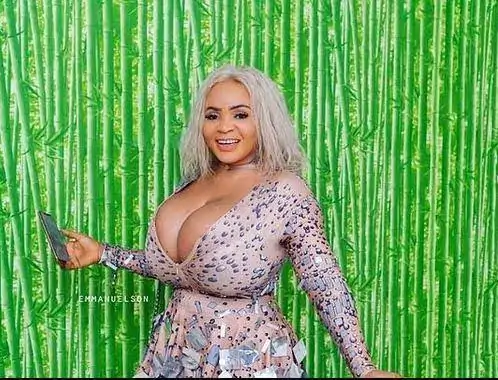 Career
Cossy Orjiakor is a Nigerian actress, singer, and entrepreneur who gained fame in the Nigerian entertainment industry for her controversial roles in movies and her unique persona.
Orjiakor began her career in the entertainment industry as a singer, releasing her debut album "Nutty Queen" in 2002. However, she gained more popularity as an actress, starring in movies such as "Madam Secretary," "Power Girls," and "The Snake Girl."
Known for her bold and daring roles, Orjiakor often portrayed characters who were unapologetic about their sexuality, which drew both praise and criticism from fans and critics alike.
She also made headlines for her controversial lifestyle, which included breast augmentation surgery and public appearances in revealing outfits.
In addition to her acting and music career, Orjiakor is also a successful entrepreneur. She owns a nightclub in Lagos called "Playgirl Mansion," and she has also launched her line of beauty products, including a line of skin-lightening creams and soaps.
Despite her controversial public image, Orjiakor has remained a popular figure in the Nigerian entertainment industry. Her unique persona and willingness to push boundaries have made her a trailblazer for other female entertainers in Nigeria.
Overall, Cossy Orjiakor's career has been characterized by her boldness and willingness to take risks, both on and off-screen.
While her controversial lifestyle has drawn criticism from some, she has also gained a large following of fans who admire her confidence and unapologetic approach to life.
Cossy Orjiakor Net Worth
Cossy Orjiakor's net worth was estimated to be around $500,000 USD. However, her net worth may have changed, depending on her various business ventures and investments.
Personal Life
Cossy Orjiakor made an engagement announcement to male fashion model Abel Jurgen Wilhelm, who is of Nigerian and German descent, in August 2020.