Africa is a continent known for its rich cultural diversity, breathtaking landscapes, and thriving economies. Within its borders, there are several countries that have experienced remarkable economic growth and prosperity. In this blog post, we will explore the top 10 richest countries in Africa based on their Gross Domestic Product (GDP).
Top 10 Richest Countries in Africa
Let's dive in to the top 10 richest counties in Africa with their respective GDP.
1. Nigeria – GDP: $448.12 billion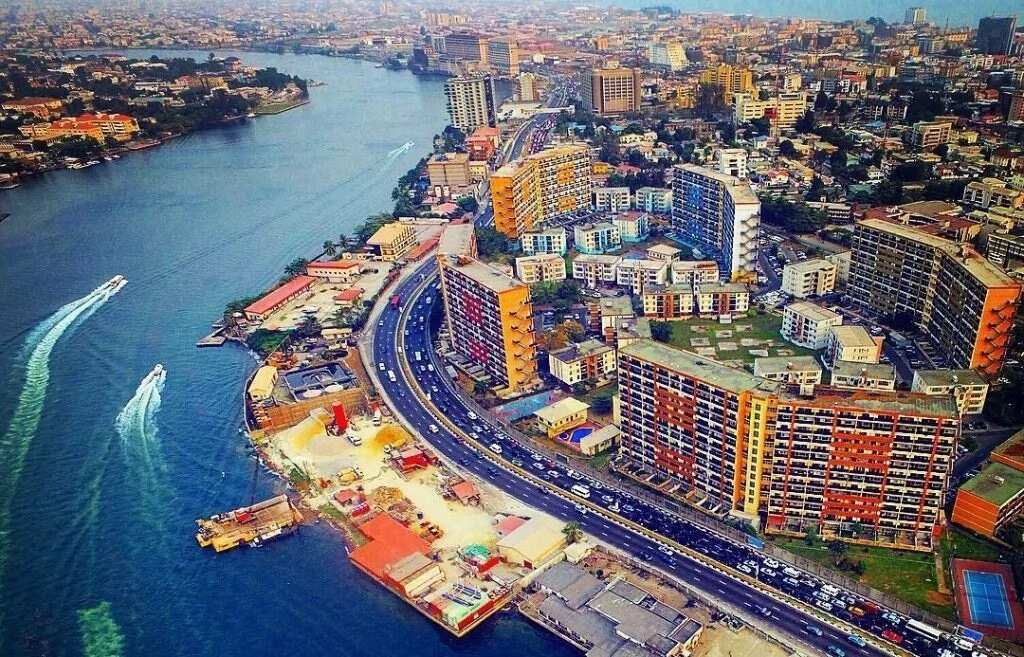 Nigeria, a prominent nation often hailed as the "Giant of Africa," proudly claims the coveted top spot as the wealthiest country on the continent.
The key driving force behind its economic prowess lies in the booming oil and gas sector, solidifying Nigeria's position as one of the leading oil producers in the world. With abundant reserves and a robust production capacity, the nation capitalizes on its natural resources to fuel economic growth and prosperity.
Moreover, Nigeria's remarkable economic strength can also be attributed to its burgeoning population and a vibrant, diversified economy. As one of the most populous countries globally, Nigeria benefits from a large workforce that drives various sectors, contributing to the nation's overall economic resilience.
The country's economy extends far beyond oil and gas, encompassing industries such as agriculture, telecommunications, manufacturing, and financial services.
The agriculture sector, in particular, plays a crucial role in Nigeria's economic landscape, providing employment opportunities for a significant portion of the population and ensuring food security for the nation.
The country is renowned for its production of cocoa, oil palm, yams, cassava, and various other agricultural products that find both domestic and international markets.
Furthermore, Nigeria's manufacturing sector has been steadily expanding, manufacturing products ranging from textiles and cement to consumer goods and automobiles.
This diversification reduces the country's dependence on oil revenue and bolsters its resilience against fluctuations in global oil prices.
Nigeria's strategic geographical location within Africa has also played a vital role in its economic prominence. As a gateway to the rest of the continent, the nation serves as a significant hub for trade and investment, attracting businesses from all over the world.
However, with great economic power comes great responsibility. Nigeria faces challenges such as income inequality, infrastructure development, and managing its vast natural resources sustainably.
Addressing these issues will be crucial in ensuring inclusive economic growth and long-term stability.
2. South Africa – GDP: $351.43 billion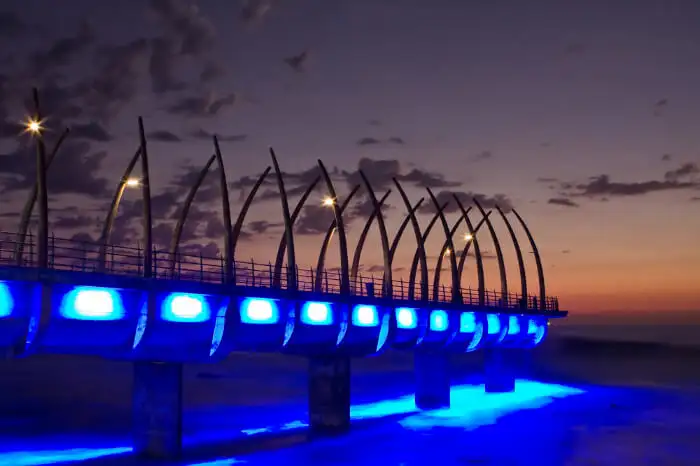 South Africa, situated as the southernmost country on the African continent, proudly holds the distinguished position of being the second-richest nation in Africa when considering its Gross Domestic Product (GDP).
Renowned for its well-developed infrastructure and a robust mining industry, South Africa emerges as a prominent and influential player in the African economy.
One of the key pillars supporting South Africa's economic prowess is its well-established infrastructure.
The nation's extensive network of roads, railways, ports, and airports facilitates efficient transportation of goods and services, both domestically and internationally. This solid infrastructure framework enhances connectivity, trade, and economic activity within the country, making it an attractive destination for investors and businesses alike.
South Africa's abundant natural resources play a pivotal role in its economic growth, and its mining industry is particularly noteworthy.
The country is a leading global producer of platinum, gold, and chromium, among other valuable minerals. The mining sector contributes significantly to the country's export earnings and job creation, making it a critical driver of economic prosperity.
Furthermore, South Africa's diverse economy spans various sectors, including manufacturing, finance, telecommunications, and tourism. The manufacturing industry, in particular, is a key contributor to the country's economic output, producing a wide range of products for both local consumption and export markets.
The financial sector in South Africa is well-developed and serves as a hub for financial services in the region. The Johannesburg Stock Exchange (JSE) is the largest stock exchange in Africa, attracting investors and capital from around the world. Additionally, South Africa's banking and insurance industries are robust, providing crucial financial services to businesses and individuals.
Tourism is another significant contributor to South Africa's economy. The country's diverse landscapes, wildlife, and vibrant culture draw tourists from far and wide, creating employment opportunities and generating foreign exchange earnings.
However, despite its economic strengths, South Africa faces challenges such as high unemployment, income inequality, and socio-economic disparities. Addressing these issues remains a priority for the nation's government and policymakers to ensure more inclusive and sustainable economic growth.
South Africa's position as the second-richest country in Africa is well-deserved, given its well-developed infrastructure, thriving mining industry, and diverse economy.
As the country continues to leverage its resources and address its socio-economic challenges, it stands as a shining beacon of economic prowess and potential on the African continent.
3. Egypt – GDP: $303.26 billion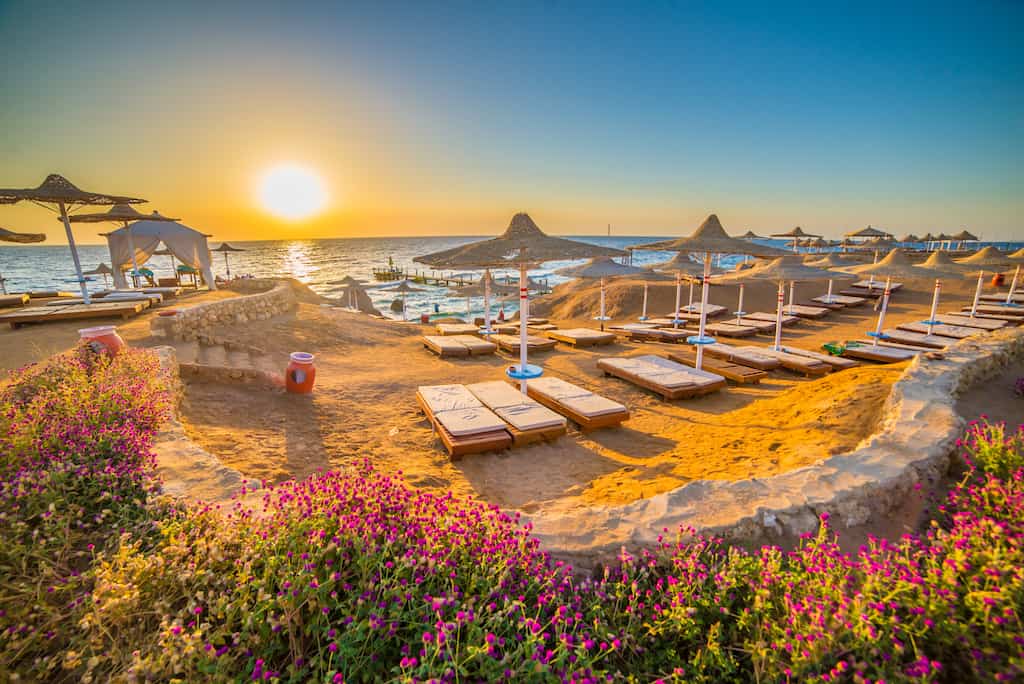 Egypt, a land of captivating ancient history and rich cultural heritage, proudly claims the esteemed third position among Africa's richest countries. With a diverse economic landscape encompassing various sectors, Egypt's economic strength is a result of its strategic focus on tourism, agriculture, and manufacturing.
Tourism plays a vital role in Egypt's economy, drawing millions of visitors from across the globe to explore its iconic historical sites such as the Pyramids of Giza, the Sphinx, and the temples of Luxor and Karnak. The country's millennia-old monuments and artifacts provide a significant source of revenue through entrance fees and hospitality services for tourists. Moreover, Egypt's mesmerizing Red Sea resorts, with their crystal-clear waters and vibrant marine life, attract beach lovers and scuba diving enthusiasts, further contributing to the tourism sector's success.
Agriculture is another cornerstone of Egypt's economy, with the fertile Nile Delta and Valley supporting a thriving agricultural sector. The Nile River, often referred to as the "lifeblood of Egypt," sustains an extensive network of irrigation canals, enabling the cultivation of crops such as rice, wheat, corn, and various fruits and vegetables. Agriculture not only provides employment for a significant portion of the population but also serves as a vital source of food security and export earnings for the country.
In addition to tourism and agriculture, the manufacturing industry is a key pillar of Egypt's economy. The country has developed a diverse manufacturing sector, encompassing textiles, chemicals, petrochemicals, cement, and food processing, among others. Egypt's strategic geographic location, with access to major international trade routes, enhances its export capabilities and facilitates the growth of the manufacturing sector.
Furthermore, Egypt is making strides in the development of renewable energy sources, such as solar and wind power. These initiatives align with the country's commitment to sustainable development and reducing its reliance on traditional fossil fuels.
However, Egypt, like many other nations, faces challenges such as poverty, unemployment, and overpopulation. The government continues to implement economic reforms and initiatives to address these issues and foster inclusive growth for its population.
As the heart of ancient civilizations and a modern economic powerhouse, Egypt's journey towards sustained prosperity is deeply rooted in its historical legacy and commitment to progress. With its remarkable cultural treasures and economic potential, Egypt remains a pivotal player in shaping Africa's economic landscape.
4. Algeria – GDP: $169.99 billion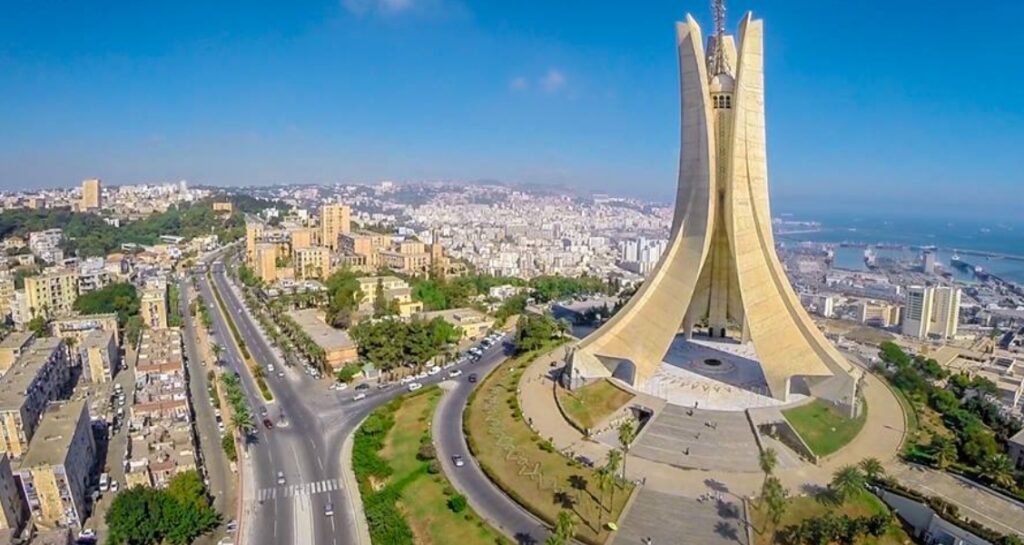 Algeria, a nation situated in the vast expanse of North Africa, stands as a veritable treasure trove of abundant natural resources, most notably boasting significant reserves of oil and gas. It is no exaggeration to assert that the foundations of its economic prowess rest profoundly upon the exportation of these precious hydrocarbons.
In this splendid North African territory known as Algeria, one cannot help but marvel at the remarkable wealth bestowed upon it by Mother Nature herself. Among the many invaluable resources gracing its borders, none shine as brightly as the rich reservoirs of oil and gas that lie hidden beneath the earth's surface. These invaluable resources have played an instrumental role in shaping Algeria's economic landscape and have come to form the cornerstone of its financial stability.
Indeed, the very lifeblood of Algeria's economy flows through the veins of its hydrocarbon exports. The country's dependence on these valuable exports is profound, as they fuel its economic engine and provide the means to sustain various sectors and industries. Whether it be funding critical infrastructure projects, nurturing social development initiatives, or supporting burgeoning sectors, the revenue generated from the exportation of oil and gas has proven indispensable in powering Algeria's growth and prosperity.
With such a wealth of natural resources at its disposal, Algeria finds itself in a unique position in the global arena. It has emerged as a key player in the international energy market, with its oil and gas exports contributing significantly to the global energy supply. Moreover, Algeria's strategic location and ample reserves have positioned it as a critical player in regional economic dynamics, fostering diplomatic relationships and partnerships with nations near and far.
Algeria's bountiful natural resources, particularly its abundant reserves of oil and gas, have played an indelible role in shaping the nation's economic trajectory. As the country continues to leverage its precious hydrocarbons wisely, it holds the potential to not only enhance its own prosperity but also wield a positive impact on the world stage as a steadfast supplier of vital energy resources.
5. Morocco – GDP: $124.45 billion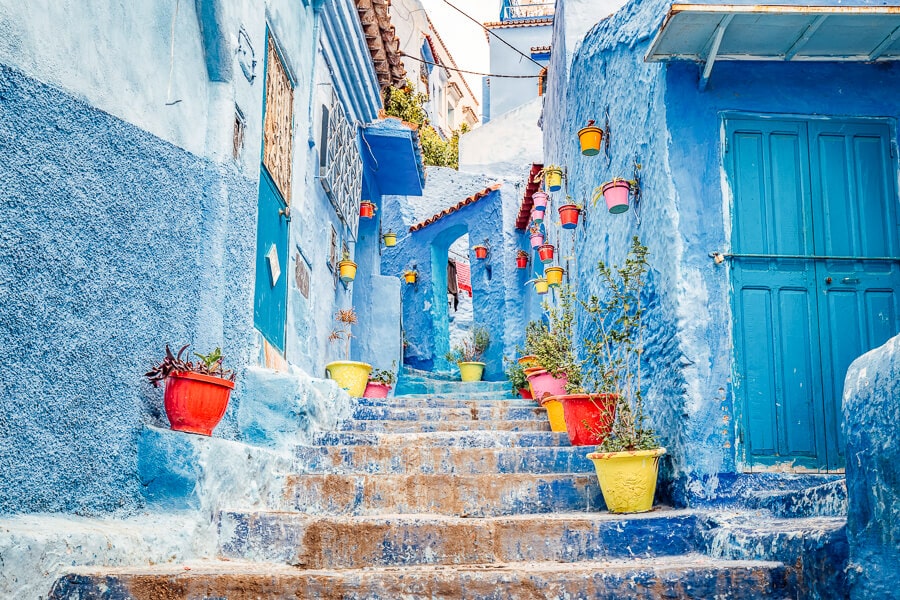 The magnificent country of Morocco, renowned for its vibrant and captivating culture as well as its awe-inspiring architecture, proudly claims its place among the top five on the list. An enchanting land where tradition and modernity gracefully intertwine, Morocco's economic engine is fueled by a diverse array of industries, with tourism, agriculture, and textiles standing prominently at the forefront.
As you traverse the picturesque landscapes and immerse yourself in the captivating allure of Morocco, it becomes evident that its thriving tourism sector serves as a key pillar of its economic prowess. From the bustling souks of Marrakech to the tranquil coastal retreats along the Atlantic and Mediterranean shores, the country beckons travelers from far and wide with its unique blend of ancient heritage and contemporary hospitality. Rich cultural experiences, breathtaking historical sites, and warm hospitality converge to create an irresistible allure, attracting tourists seeking unforgettable adventures and unforgettable memories.
Beyond the realm of tourism, Morocco's fertile lands yield an abundance of agricultural treasures, bestowing the nation with a robust and productive agricultural sector. From the verdant valleys to the sun-kissed plains, farmers harvest a diverse array of crops, including cereals, fruits, and vegetables. Additionally, Morocco's position as a leading producer and exporter of phosphates further bolsters its agricultural prominence, providing essential nutrients to global agricultural markets and contributing to the nation's economic growth.
Furthermore, the Moroccan textile industry weaves a colorful tapestry of success in the nation's economic landscape. Skilled artisans adeptly craft a myriad of textile products, ranging from intricate carpets and tapestries to stylish garments adorned with traditional motifs. Exporting these finely crafted goods to international markets has not only strengthened Morocco's economy but also facilitated cultural exchange, as the world admires and cherishes the country's artistic heritage.
Morocco's irresistible allure, emanating from its vibrant culture and stunning architecture, propels it to a deserving fifth place on the list of remarkable nations. Through the triumphant trio of tourism, agriculture, and textiles, Morocco has adeptly navigated its way toward economic prosperity while preserving its rich traditions and preserving its artistic legacy for generations to come.
6. Kenya – GDP: $95.50 billion
Nestled in the enchanting landscapes of East Africa, Kenya stands as a beacon of economic diversity, boasting a vibrant tapestry of industries that have propelled it towards growth and progress. With agriculture, tourism, and financial services taking center stage, this nation has emerged as one of the most rapidly expanding economies on the continent.
At the heart of Kenya's economic success lies its robust agricultural sector, which nourishes the nation and feeds the world. Vast expanses of fertile land yield an array of crops, from staple cereals like maize and wheat to luscious fruits and vegetables. Livestock farming also thrives, contributing to both domestic consumption and export markets. The toil and skill of farmers, coupled with innovative agricultural practices, ensure that Kenya's agricultural bounty continues to flourish and sustain the nation's prosperity.
Adding to Kenya's allure is its thriving tourism industry, an enchanting gateway to the wonders of East Africa. The country's diverse and breathtaking landscapes draw adventure-seekers and nature enthusiasts alike. From the iconic savannas of Maasai Mara to the snow-capped peaks of Mount Kenya and the pristine shores of the Indian Ocean, each corner holds a unique appeal. Safaris offer an opportunity to witness the incredible wildlife, including majestic elephants, graceful giraffes, and powerful lions. Besides nature's bounty, Kenya's vibrant cultural heritage and warm hospitality captivate visitors, making it an unforgettable destination that leaves a lasting impression on all who wander through its beauty.
Moreover, Kenya's financial services sector plays a pivotal role in shaping its economic landscape. The nation's bustling financial hubs serve as vital nerve centers for trade, investment, and commerce. A progressive banking system, coupled with an increasing embrace of fintech innovations, has facilitated financial inclusion and accessibility for a broader segment of the population.
This foundation of economic stability and access to financial resources has fostered an environment conducive to entrepreneurship and innovation, driving the growth of local businesses and fostering a spirit of economic empowerment.
As Kenya continues to ride the waves of progress and development, it solidifies its position as a key player in the region and beyond. With agriculture, tourism, and financial services as its cornerstones, the nation's journey toward prosperity and sustainable growth is a testament to the ingenuity and resilience of its people. Through this diversification of industries and a commitment to progress, Kenya's star shines brightly, illuminating a path of promise for the generations to come.
7. Angola – GDP: $94.63 billion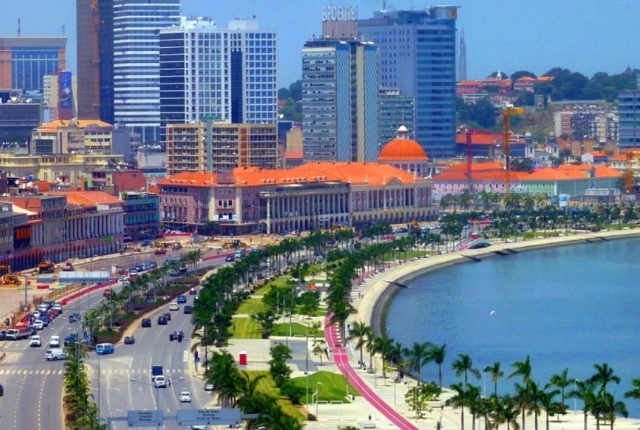 Nestled in the bountiful landscapes of Southern Africa, Angola stands as a resource-rich jewel, harnessing its abundant wealth to pave the way for economic growth and prosperity. Undoubtedly, the nation's heavy reliance on oil production serves as a formidable engine propelling its economic trajectory forward. Moreover, Angola's mining and agriculture sectors, each playing a vital role in the nation's economic tapestry, contribute significantly to its Gross Domestic Product (GDP).
At the very heart of Angola's economic prowess lies its formidable oil production industry. The country's oil reserves, nestled deep beneath its soil and offshore waters, have become a key cornerstone of its economic foundation. With a keen eye on global energy demand, Angola diligently extracts and exports its precious black gold, fueling both domestic development and international trade. Revenue generated from oil exports not only nourishes the nation's fiscal coffers but also fuels infrastructure projects, social programs, and other vital endeavors that fuel Angola's progress.
In addition to the oil boom, Angola's mining sector stands resolutely in support of its economic aspirations. The nation is rich in a variety of mineral resources, including diamonds, iron ore, gold, and copper. Diligent efforts to harness these valuable commodities have opened up avenues for trade and investment, contributing significantly to Angola's GDP growth. The mineral wealth of Angola holds the promise of a brighter future, offering opportunities for employment, economic diversification, and the strengthening of Angola's presence in the global market.
Moreover, the resilient spirit of agriculture thrives across Angola's fertile lands. With vast tracts of arable terrain and a favorable climate, the country sustains a thriving agricultural sector. Smallholder farmers and agribusinesses alike cultivate a diverse range of crops, including coffee, cassava, and maize. Additionally, the fishing industry along Angola's extensive coastline further enriches its agricultural endeavors. The growth of this sector has not only bolstered food security for its citizens but also created avenues for export and foreign trade, further contributing to the nation's economic prosperity.
As Angola continues to tread the path of economic development, it stands tall as a shining example of harnessing its resource wealth to fuel growth and progress. The interplay of oil production, mining, and agriculture harmoniously weaves a fabric of opportunity, lifting the nation toward a brighter future. As Angola looks to diversify its economic landscape further, the vision of a resilient, sustainable, and prosperous nation beckons, ensuring the well-being and prosperity of its people for generations to come.
8. Ghana – GDP: $74.26 billion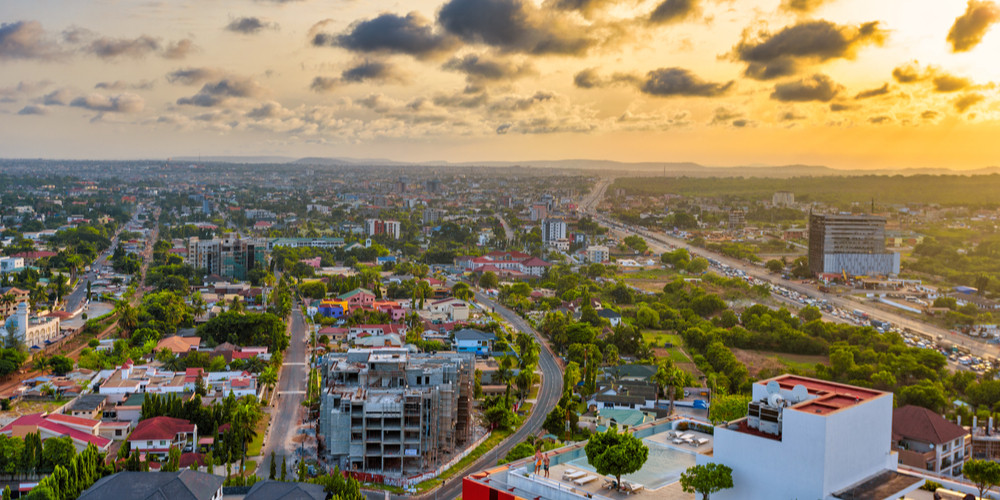 Nestled in the vibrant tapestry of West Africa, Ghana stands as a shining testament to the power of economic progress. In recent years, this remarkable nation has experienced significant growth, underpinned by a diverse range of industries that fuel its economic engine. Ghana's prosperity is driven by the formidable sectors of oil and gas, mining, and agriculture, each playing a vital role in shaping its trajectory toward prosperity.
The discovery and efficient extraction of oil and gas reserves have emerged as a pivotal force in Ghana's economic landscape. Blessed with offshore fields in its coastal waters, the country has harnessed its hydrocarbon wealth to fuel domestic development and establish a presence in the global energy market. Revenue from oil and gas exports has paved the way for critical infrastructure projects, social welfare programs, and advancements in technology, bolstering Ghana's economic standing and providing a foundation for sustainable growth.
Complementing the energy sector, Ghana's mining industry has been a beacon of economic opportunity. Rich in mineral resources such as gold, bauxite, manganese, and diamonds, the nation's mines have played a crucial role in fostering trade, investment, and employment. Ghana's gold mining heritage, in particular, has earned it a place among the world's top gold-producing nations. The responsible exploration and utilization of these valuable resources have not only enriched the country but also sparked innovation and advancements in the mining sector, further fortifying Ghana's economic ascendancy.
In harmony with the extractive industries, Ghana's fertile lands nurture a vibrant and productive agricultural sector. With a diverse array of crops, ranging from cocoa, one of its key exports, to staples like maize and rice, agriculture remains a fundamental pillar of the economy. The hard work of farmers, supported by government initiatives, has bolstered food security, created employment opportunities, and provided a springboard for economic growth. Ghana's agricultural endeavors extend to the fishing industry, where its coastal communities thrive on abundant marine resources, contributing to the nation's economic prosperity.
As Ghana continues to carve a path toward further growth and development, the harmonious convergence of its oil and gas, mining, and agriculture sectors paves the way for a brighter future. The nation's success story serves as an inspiration, demonstrating the transformative power of harnessing natural resources responsibly and sustainably. With a vision of continued progress and a commitment to a diversified and resilient economy, Ghana stands poised to make even greater strides in the years ahead, enriching the lives of its people and solidifying its place as a shining star in the African continent.
9. Ethiopia – GDP: $72.37 billion
Situated as one of the ancient cradles of human civilization, Ethiopia proudly stands as one of the world's oldest countries. As it gracefully embraces the challenges of the modern era, this remarkable nation is currently witnessing a transformative phase of rapid economic expansion. A harmonious symphony of industries, with agriculture, manufacturing, and services leading the charge, diligently contributes to Ethiopia's thriving Gross Domestic Product (GDP).
With a rich heritage rooted in agriculture, Ethiopia's fertile lands have been a source of sustenance and prosperity for generations. From the verdant highlands to the vast plains, farmers toil diligently, cultivating a diverse array of crops such as coffee, teff, and pulses. The agricultural sector's robust performance not only bolsters the nation's food security but also creates a significant source of income through exports, nurturing the economic well-being of the country.
In addition to the age-old art of farming, Ethiopia's dynamic manufacturing sector has taken center stage in its economic transformation. Pioneering industrial zones and manufacturing parks are witnessing rapid growth, fostering innovation and technology adoption. The production of textiles, garments, and leather goods, along with other value-added products, has gained momentum, propelling Ethiopia as an emerging manufacturing hub in the region. The sector's continued expansion drives job creation, enhances skills development, and bolsters the nation's ability to compete on the global stage.
Simultaneously, Ethiopia's services sector serves as an indispensable pillar of its economic landscape. From finance and telecommunications to hospitality and trade, a vast array of services thrives in the country's bustling urban centers and rural communities. As the nation embraces digital advancements and facilitates ease of doing business, the services sector increasingly propels economic growth, attracting investments and fostering a conducive environment for entrepreneurship.
Embracing its rich history while advancing with resilience into the future, Ethiopia exemplifies the spirit of progress and development. The amalgamation of agriculture, manufacturing, and services as driving forces behind its economic expansion showcases a well-rounded approach to sustainable growth. With a vision that balances tradition and modernity, Ethiopia's journey toward prosperity exemplifies the potential of harnessing its human capital and abundant resources to uplift the lives of its people and carve a brighter path for generations to come. As the sun rises on this age-old land, it shines upon a nation poised to leave an indelible mark on the global stage, embarking on a new chapter of success and prosperity.
10. Tanzania – GDP: $62.22 billion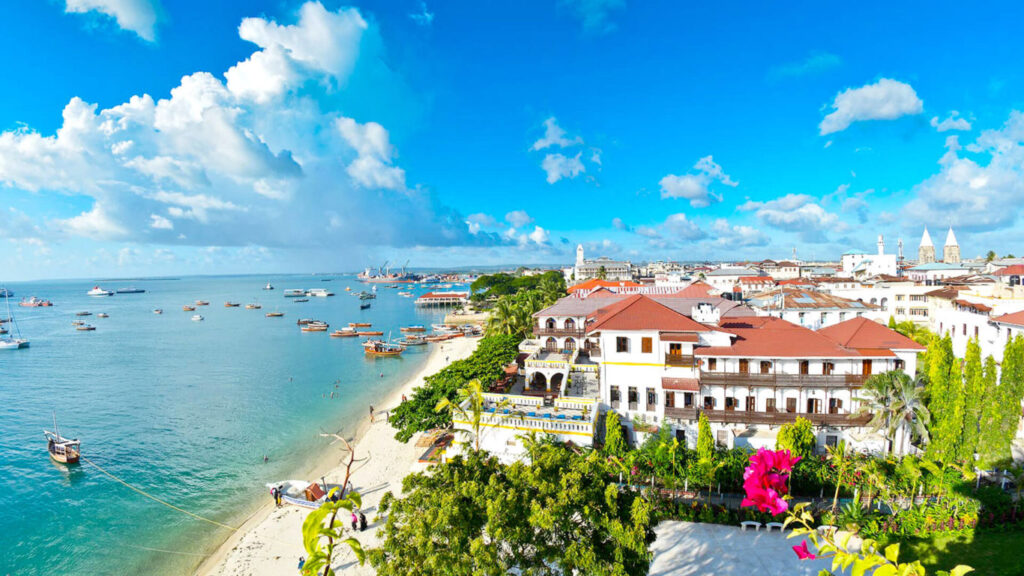 The breathtaking landscapes of Tanzania, adorned with diverse wildlife and awe-inspiring natural beauty, proudly secure its position as one of the top 10 wealthiest nations in Africa. With a plethora of economic activities fueling its growth, this remarkable country's prosperity is underpinned by key sectors like agriculture, mining, and tourism, each contributing significantly to its flourishing economy.
Amidst the splendor of Tanzania's scenic wonders, the agricultural sector thrives, cultivating a rich bounty that nourishes the nation and beyond. Vast swathes of arable land yield an array of crops, from staple cereals like maize and rice to succulent fruits like bananas and pineapples. The dedication and skill of Tanzanian farmers, complemented by the government's supportive policies, bolster food security and drive economic growth through exports. This thriving agricultural sector represents not only a vital economic pillar but also a reflection of the country's deep-rooted connection with its land and people.
Delving deeper into the nation's subterranean treasures, Tanzania's mining sector emerges as another influential force propelling its economic prosperity. Renowned for its significant reserves of gold, diamonds, and other precious minerals, Tanzania has cemented its place among the top mineral-rich countries in Africa. Sustainable mining practices, coupled with responsible resource management, have contributed to revenue generation, job creation, and economic diversification, enhancing Tanzania's standing in the global market and enriching its people's lives.
Furthermore, Tanzania's captivating allure attracts adventurers and nature enthusiasts from all corners of the world, making tourism a key pillar of its economic success. The country's unrivaled wildlife and national parks, including the iconic Serengeti and Ngorongoro Crater, draw visitors seeking encounters with majestic lions, graceful giraffes, and the Great Migration spectacle.
Beyond its wildlife, Tanzania's breathtaking landscapes encompass the mesmerizing Mount Kilimanjaro, the highest peak in Africa, and the idyllic Zanzibar archipelago with its pristine beaches. The vibrant cultural heritage of Tanzania's diverse communities adds yet another layer of fascination for tourists, creating a thriving tourism industry that contributes significantly to the nation's GDP and promotes cross-cultural exchange.
Tanzania's enviable position among Africa's wealthiest nations is a testament to its rich natural endowment and the strategic utilization of its resources.
As the country continues to harness the potential of agriculture, mining, and tourism, it forges a path toward sustainable growth, offering prosperity to its people and inviting the world to marvel at the splendors that grace this captivating corner of the African continent. Through a harmonious blend of nature's gifts and human endeavor, Tanzania emerges as a shining example of economic progress and an enduring guardian of its treasured wildlife and landscapes.
Conclusion
Africa is a continent of great potential and economic growth, and these top 10 richest countries serve as beacons of prosperity and development.
As these nations continue to invest in key sectors and harness their abundant resources, they contribute to the continent's overall economic advancement and global significance.