The Nigerian music industry is currently mourning the death of King Sunny Ade's wife who passed away in September 2021.
The wife of the legendary musician passed away and the news is a sad one to lovers of juju music and Nigeria at large.
Risikat Adegeye Biography
Risikat Adegeye born in Mushin, Lagos State was a Nigerian politician and wife of legendary juju singer, King Sunny Ade.
Her father was a police officer while the mother a politician who influenced her into joining politics.
Early Life and Education
Much information is not known about her early life but she grew up in Mushin, Lagos State.
Mrs Risikat Adegeye had her primary education at LA Primary School and attended St. Francis College in Onike, Iwaya in Lagos.
She also participated at the Women Training College Idi-Aba in Abeokuta, Ogun state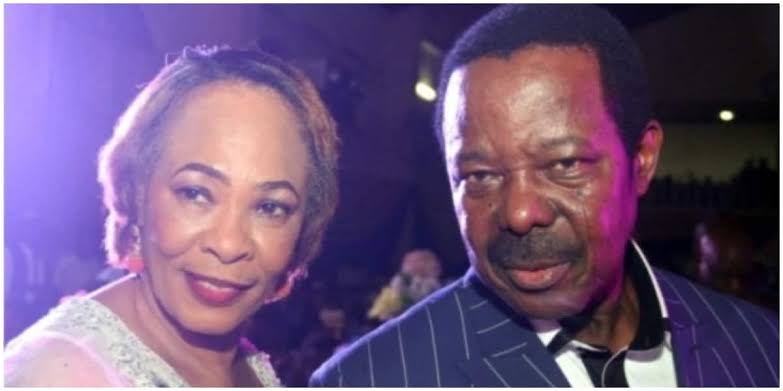 Career
Risikat Adegeye previously worked with Good Intention Services Nigeria Limited before she later joined politics.
She was elected as honourable member of the House of Assembly in 2007 where she served for four years.
She also served in the position of a Commissioner in the House of Assembly Service Commission in 2017.
She was a strong member of the All Progressives Congress (APC).
Risikat Adegeye Net Worth
King Sunny Ade Wife, Risikat Adegeye was a top Nigerian politician although her net worth was not estimated.
King Sunny Ade Wife
Risikat Adegeye met King Sunny Ade through a mutual friend who was also a singer. The
Initially, her mother supported the relationship, while her father was against it but he later accept and they got married.
Risikat Adegeye was King Sunny Ade's third wife and they have children together.
King Sunny Ade Wife Death
Risikat Adegeye reportedly died on Tuesday September 21, 2021.