Juliet Ibrahim Biography
Juliet Ibrahim, born March 3, 1986, is a Ghanaian actress, film producer, and singer. She is of Lebanese, Ghanaian, and Liberian descent. Juliet Ibrahim won the 2010 Best Actress in a Leading Role award at the Ghana Movie Awards for her role in the movie 4 Play.
Wiki Profile
| | |
| --- | --- |
| Full Name: | Juliet Ibrahim |
| Date of Birth: | March 3, 1986 |
| Place of Birth: | Accra, Ghana |
| State of Origin: | Accra |
| Nationality: | Ghanaian |
| Occupation: | Actress |
| Net Worth: | $800,000 |
| Husband/Boyfriend: | Iceberg Slim (ex) |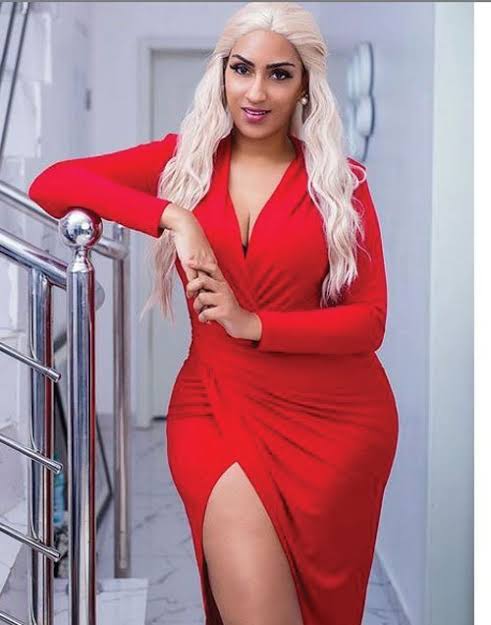 Early Life and Education
Juliet Ibrahim was born to a Ghanaian-Liberian mother and a Lebanese father. She is the oldest of three siblings—two of whom are actresses, including Sonia Ibrahim—and one brother.
Due to civil wars, Juliet and her siblings spent the majority of their childhood alternating between Lebanon and Ivory Coast.
She completed her primary education in Lebanon before moving to Ivory Coast with her parents to complete her secondary education.
She pursued her studies in English, French, and Spanish at the Ghana Institute of Languages. At the Ghana Institute of Journalism, she also studied marketing, advertising, and public relations.
She is not regarded as a black woman in Africa due to her skin tone, but outside of Africa, people do. This is according to Ibrahim. She reacted negatively to the label "half-caste" and declared herself to be "Black and proud of it."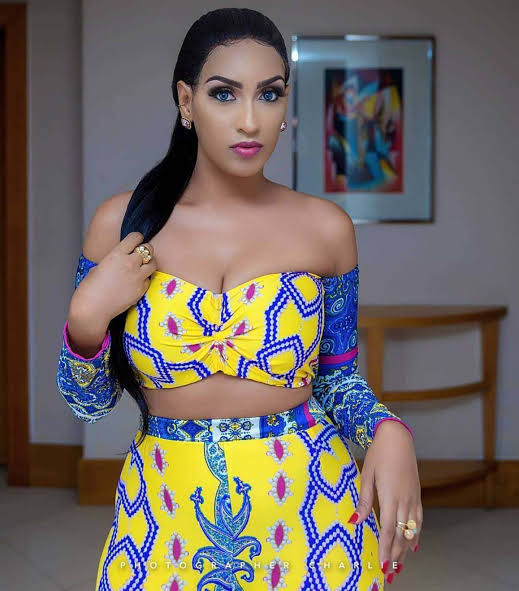 Career
Juliet Ibrahim made her acting debut in the Majid Michel-starring 2005 movie Crime to Christ. Yankee Boys was her debut Nollywood film, and since then, she has been in more than 50 movies.
She produced the 2014 movie Number One Fan, in which she also acts as an actress who is being followed by a fan.
On December 5, 2014, her second film, "Shattered Romance," which featured actors from Ghana and Nigeria, debuted to great acclaim in Accra, Ghana.
Her latest reality show, The Perfect Assistant, TPA, as well as her new TV series, "Every Woman Has A Story," in which she made her directorial debut, are both now airing on terrestrial television.
She has also appeared in films in the Twi, Yoruba, and Hausa languages, as well as Ladan Aure.
Films
Crime to Christ (2005)
In The Eyes of My Husband (2007)
Yankee Boys (2008)
Losing You (2008)
Royal Storm (2009)
Restore My Love (2009)
Bloodfight (2007)
Beautiful King (2009)
Tattoo Boys (2009)
Missing Child (2009)
Honor My Will (2008)
Cash Adventure (2008)
Hidden (2009)
Last Hope (DNA test) (2009)
Queen's Pride (2009)
Enemy of My Soul (2009)
Princess Rihanna (2010)
Millions (2010)
4play (2010)
Master of the Game (2011)
Battle of love (2011)
4play reloaded (2010)
Crazy Scandal (2010)
Beyond love (2010)
Marriage of sorrows (2009)
30 Days in Atlanta (2014)
Life after Marriage (2014)
Number One Fan (2014)
Shattered Romance (2015)
Teens Life (2015)
Anniversary (2015)
Black bride (2016)
Rough day (2015)
Perfect Crime (2017)
10 days in sun city (2016)
London Fever (2016)
Net Worth
Juliet Ibrahim is currently one of the richest Ghanaian actresses with an estimated net worth of $900,000.
Award
Achievement Award at the 2010 City People Magazine, Accra.
Ghana Movie Personality of the Year at the 2010 City People Magazine, Lagos.
Best Lead Actress in a movie at the 2010 Ghana Movie Awards.
Best Ghanaian Actress at the 2014 City People Entertainment.
Actress of the Year at the 2016 Starzzawards.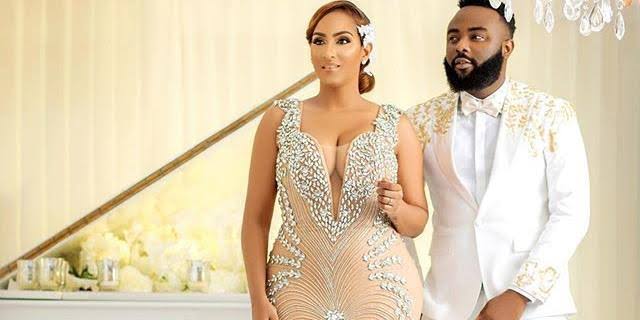 Personal Life
Juliet Ibrahim was formerly married to Kwadwo Safo Jr., who is the CEO of Kantanka Group, entrepreneur and the first auto manufacturer in Ghana.
They got married in 2010 and went separate ways in 2014. The union was blessed with a son, Jayden Safo, who was born in 2010.
After their divorce, Kwadwo got married to Zainab Bonkano and Juliet Ibrahim began dating Nigerian rapper, Iceberg Slim.
Iceberg Slim and Juliet Ibrahim parted ways after dating for a couple of years.
Social Media
Instagram: @julietibrahim
Twitter: @julietibrahim