John Obot from the Uyo Book Club is gearing up to challenge the existing record for the longest reading marathon, currently held by Turkish Rysbai Isakov. John Obot aims to surpass this record.
As the trend to set new records in the Guinness Book of Records continues, John Obot is out to challenge the current record holder for the longest reading marathon.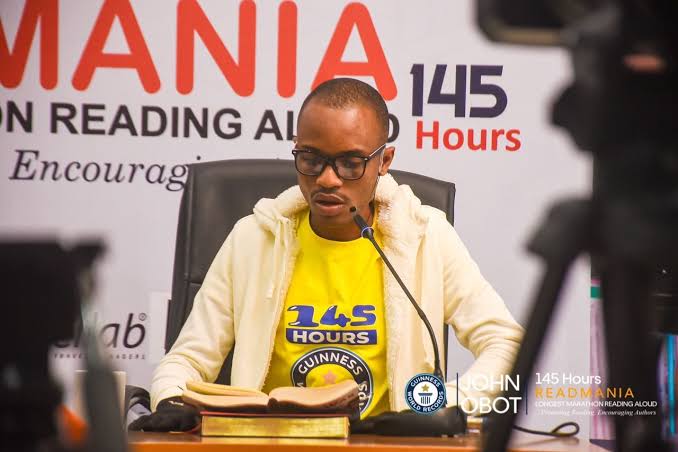 10 Things About John Obot's 145-hour Reading Marathon
1. John Obot is from Akwa Ibom State.
2. Rysbai Isakov set the previous record at 124 hours in 2022.
3. The reading marathon is scheduled to commence on September 9, 2023, and is anticipated to conclude on September 15, 2023.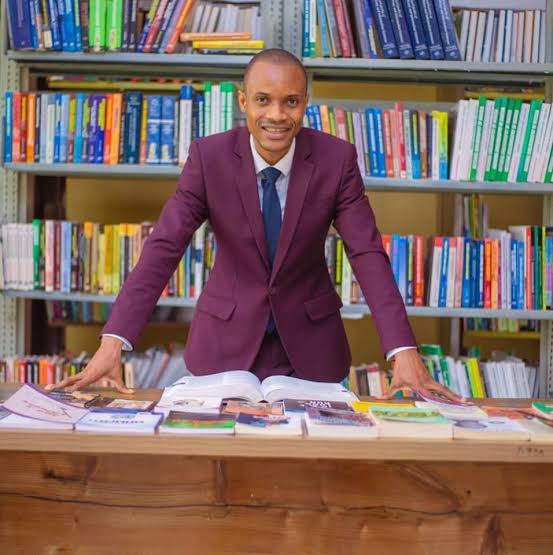 4. Prior to commencing his attempt, Obot received a confirmation email from Guinness World Records.
5. The reading marathon will be held at City View Hall, Watbridge Hotel and Suites, Uyo.
6. You can watch the live broadcast of the reading marathon on Facebook at @John Obot Reads Aloud.
7. His ambitious goal is to read continuously for 145 hours.
8. The books for the marathon will be supplied by the Uyo Book Club.
9. The event is ongoing at a popular hotel in Uyo, Akwa Ibom State.
10. He restarted the reading marathon after a technical glitch, after he had already gone far.