Erosion washes out major road in Eastern Obolo, a local government in Akwa Ibom state
A major road along Okoroete/Elile/Amadaka/Kampa road in Eastern Obolo Local Government Area, Akwa Ibom State has been cut-off after it was hit by erosion.
This tragedy was caused by heavy rainfall in the night on Sunday 14th June.
The road is a major road which link from Okoroete to Elile, Amadaka and Kampa.
The people in the area now finds it difficult to travel not even trasporpation of food items as the road is not motorable.
The residents of the area have taken to social media to voiced their concern and call on Akwa Ibom State government and Federal to come to their aid.
See some of the residents posts below;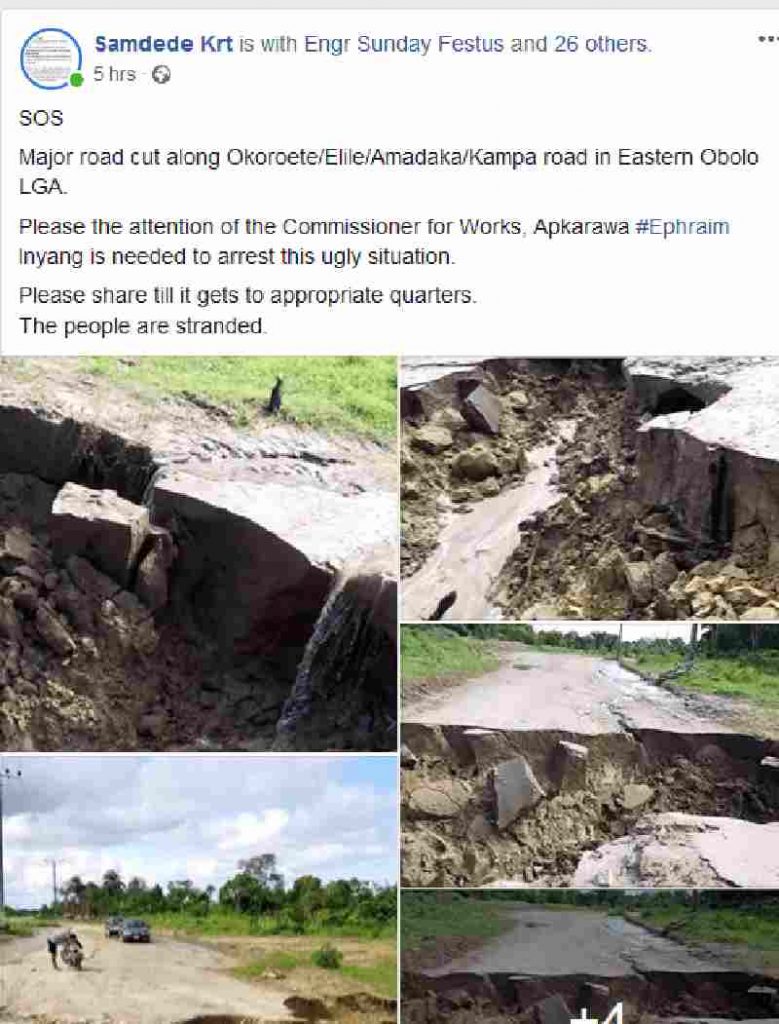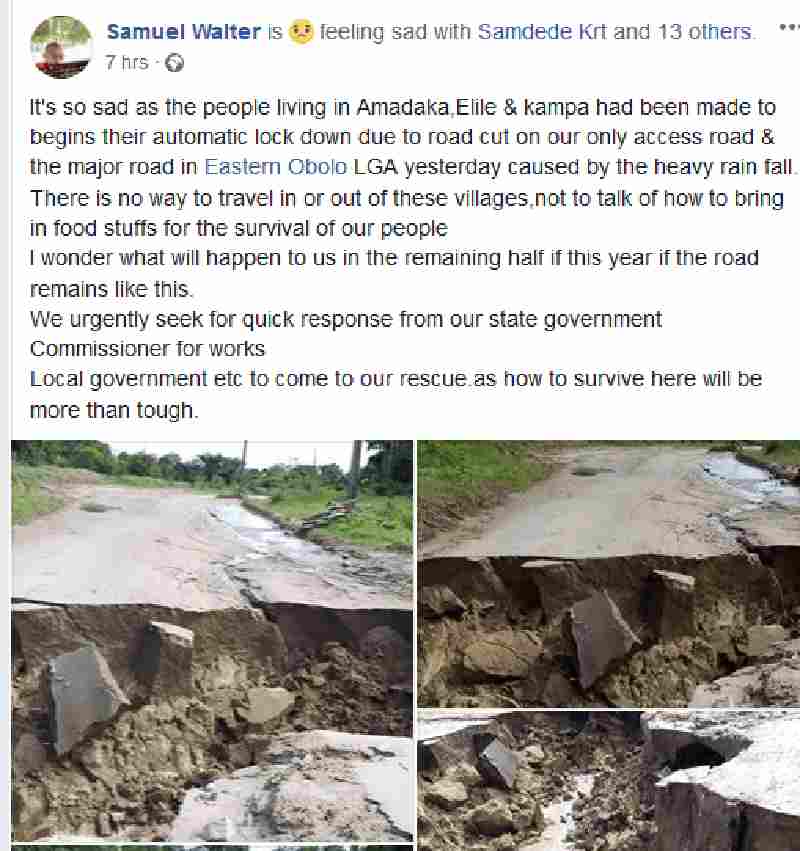 Meanwhile, Gist Flare had reported that, fire outbreak in a village in Akwa Ibom state, as residents lost their properties to fire.
Thanks for reading, please share and don't forget to drop your comments. Is the government treating Eastern Obolo people fairly?