Kylian Mbappe Biography
Kylian Adesanmi Mbappé Lottin (born December 20, 1998) is a French professional footballer who is certainly one of the best players who have made their name right from their teenage years. Amongst the promising teenagers in the sporting world of soccer, Mbappé is that sensational man whose mastery of skill has taken him on the trail of the great Brazilian Pele.
Kylian has in the past few years been tipped as one of the football stars who is eligible for the ultimate award of world footballer of the year.
Year in, year out, Mbappe has shown that he has all what it takes to clinch the exalted prize in world football.
The Paris Saint-Germain (PSG) forward, Kylian Mbappe is now the highest-paid football player in the world after his decision to extend his deal with the French champions, PSG.
Mbappe's contract was due to expire this summer and the 23-year-old appeared to be heading to Spain to sign for the Real Madrid.
Real Madrid saw their £200 million bid rejected last summer but have been in constant contact with the France international.
However, the Champions League finalists were rocked by Mbappe's late change of heart. The French star's new contract now puts him as football's highest earner in the world with an enormous signing-on fee said to be worth €100 million.
The France international will now earn close to €1million a week in wages, making him the highest-paid player on the planet.
With this, Mbappe now surpasses his PSG teammate and seven-time Ballon d'Or winner Lionel Messi, who reportedly is on a whopping £960,000 per week. Another PSG star, Neymar, who was the second highest-paid player in the world with a £606,000 per week salary, is now in third place following Mbappe's new deal. Neymar signed a contract extension in 2021.
Wiki Profile
| | |
| --- | --- |
| Real Name: | Kylian Adesanmi Mbappé Lottin |
| Date of Birth: | December 20, 1998 |
| Place of Birth: | Paris, France |
| Nationality: | France |
| Marital Status: | Single |
| Occupation: | Footballer |
| Net Worth | $95 million |
Early Life
Kylian Adesanmi Mbappé Lottin was born on the 20th of December 1998 in Paris, precisely six months after the 1998 FIFA World Cup.
He was raised by two African parents who were dwelling in France. Mbappé was born and raised in Bondy by a Cameroonian Father with Nigerian roots by name Wilfred Mbappe and Algerian mother, Fayza Lamari, who is of Algerian Kabyle origin and a former handball player.
As a child, Kylian Mbappé went to a private Catholic school in Bondy, where he was considered academically gifted but unruly in behaviour.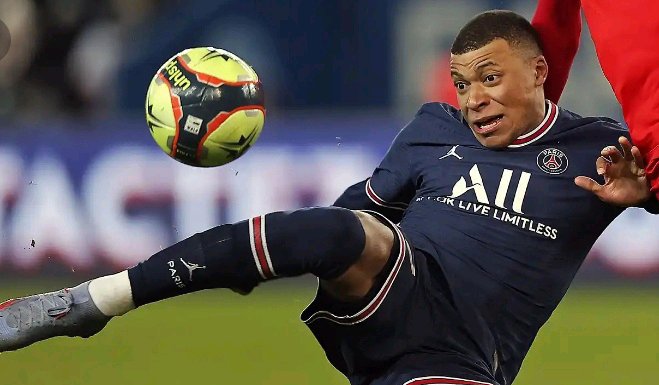 Career
Kylian was groomed and trained to be a professional footballer by his own father at AS Bondy where his father managed the club.
He was trained to be a Left winger, an amazing dribbler as well as to scorch swiftly dribbling pass opponents.
He was on one occasion described by another youth coach at the club, Antonio Riccardi to be a football "crack" (meaning the best)
After his exposure in AS Bondy, he moved to Clairefontaine Academy, where his notable, extraordinary teenage performance earned him a lot of attention and signing attempts from a lot of French and non-French teams.
This saw him leave for Chelsea on an invitation at age 14 where he played a match for their youth team against Charlton Athletic.
He eventually settled at A.S Monaco the initial spot where his remarkable career was set in motion.
Mbappé made his debut on December 2nd December 2015 in a Ligue 1 league game for A.S Monaco against SM Caen. He became the youngest player to feature for AS Monaco at 16 years of age.
In his first complete season with A.S Monaco, he helped the side to clinch the Ligue 1 league title in the 2016/2017 season along with the Coupe de France title.
So far under Monaco senior team, he has played for appeared in matches for about 60 times finding the back of the net 27 times.
In the summer of 2017, he made a loan move away from Monaco to PSG where his impressive performances gave him a permanent stay in PSG of which he eventually helped them to win the Ligue 1 title making him win the title back to back with different teams.
Mbappe made his debut for the French national team in 2017 when he was 18 years old.
During the Russia 2018 World cup, Mbappé exhibited his significance and merit with two goals in the competition which included a goal in the final in the 4-2 victory against Croatia. He was named 2018 FIFA World Cup Best Young Player.
Kylian has made over 280 appearances for PSG with goals of over 200 since joining the club from Monaco and has made 54 appearances for Les Bleus (French National Team), scoring 26 goals.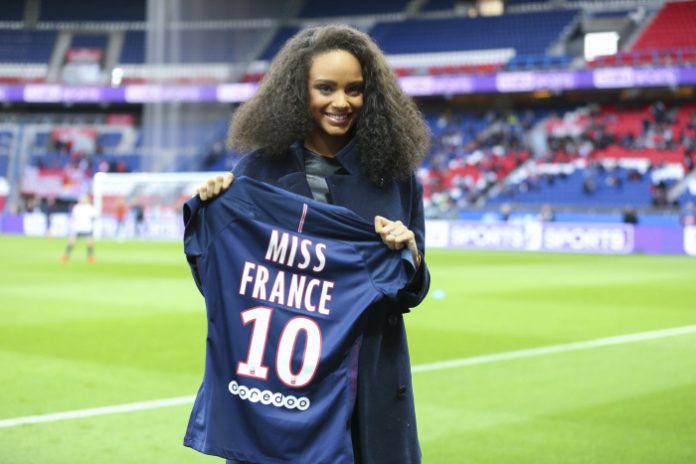 Kylian Mbappe Net Worth
Kylian Mbappe is a professional French footballer with a net worth of $95 million.
Personal Life
Kylian Mbappe reportedly has a girlfriend named Alicia Aylies. She was introduced by Mbappe's teammate, Benjamin Pavard, the PSG star's national teammate. They have been together for almost 3 years now. Alicia Aylies was named Miss France 2017.
Social Media
Instagram: @k.mbappe
Twitter: @KMbappe