Yvonne Orji Biography
Yvonne Orji is a Nigerian-American actress and comedian best known for her role on the television show Insecure (2016–2021), for which she has been nominated for a Primetime Emmy Award and three NAACP Image Awards.
She was cast in the role of Molly in Insecure despite having no prior acting experience.
Wiki Profile
| | |
| --- | --- |
| Real Name: | Yvonne Anwuli Adaeze Orji |
| Date of Birth | December 02,1983 |
| Place of Birth: | Port Harcourt |
| Nationality: | Nigerian-American |
| Marital Status: | Single |
| Occupation: | Actress and Comedian |
| Net Worth | $2.5 million |
Early Life, Childhood and Education
Yvonne Orji was born in Port Harcourt, Rivers State, on December 2, 1983 of which she is the last child in a family of four children.
Yvonne is an Igbo as her parents are both from the Igbo tribe in the South Eastern part of Nigeria. She grew up in the United States in Laurel, Maryland.
She spent her high school years in the small town of Lititz, Pennsylvania, at Linden Hall, the country's oldest all-girls boarding school.
After her high school studies, Yvonne enrolled at George Washington University, where she earned a BA in Liberal Arts.
She received her master's degree from George Washington University, but her preferred field of study was public health.
After graduating with her Masters, she lived in Liberia for six months working with an HIV prevention effort.
Yvonne is the author of the book Bamboozled by Jesus, and she has appeared in films such as Love That Girl, Sex (Therapy) with Jones, Night School, Spontaneous, and Flip the Script. She recently purchased a home in Beachwood Canyon, which is valued at more than $1.8 million.
Due to her faith, in which she was born Catholic and later, a devout Christian, she vowed to remain a virgin until she marries.
Career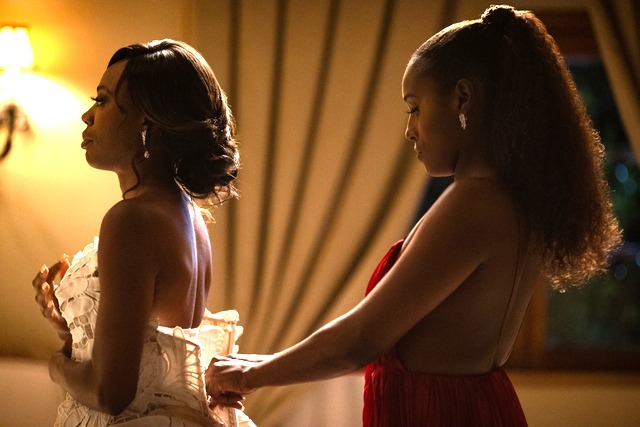 Orji moved to New York City in 2009 after finishing graduate school to pursue a career in comedy. She landed the role of Molly in Insecure in 2015 without an agent or any prior acting experience.
In 2021, she began work on a Disney+ series titled First Gen. Oprah Winfrey and David Oyelowo produce the show, which is based on her personal life. Orji is the author of the book Jesus Got You Fooled.
In 2017, she delivered a speech titled "The Wait is Sexy" at TEDxWilmingtonSalon. She explains her reasons for not having sex before marriage in the talk.
She hosted the HBOMax romantic comedy reality dating series "My Mom, Your Dad," which debuted earlier this year.
She is committed to philanthropy in addition to her creative work. In 2008 and 2009, she spent six months working with Population Services International (PSI), an NGO that uses social marketing to encourage the adoption of healthy behaviors, in post-conflict Liberia.
While in Liberia, she collaborated with a group of talented young people to create a mentoring program as well as a weekly talk show to educate and prevent the spread of teen pregnancy and HIV/AIDS.
She currently volunteers her time and voice as a (RED) Ambassador, a Jumpstart Literacy Champion, and works with JetBlue for Good.
Yvonne has featured in the following movies:
| | |
| --- | --- |
| Year | Films |
| 2011 | Love That Girl! |
| 2013 | Sex (Therapy) with the Jones |
| 2016–2021 | Insecure |
| 2017 | Jane the Virgin |
| 2017 | Flip the Script |
| 2018 | Night School |
| 2019 | A Black Lady Sketch Show |
| 2020 | Momma, I Made It! |
| 2020 | Spontaneous |
| 2021 | Vacation Friends |
| 2021 | Yearly Departed |
| 2022 | The Wonder Years |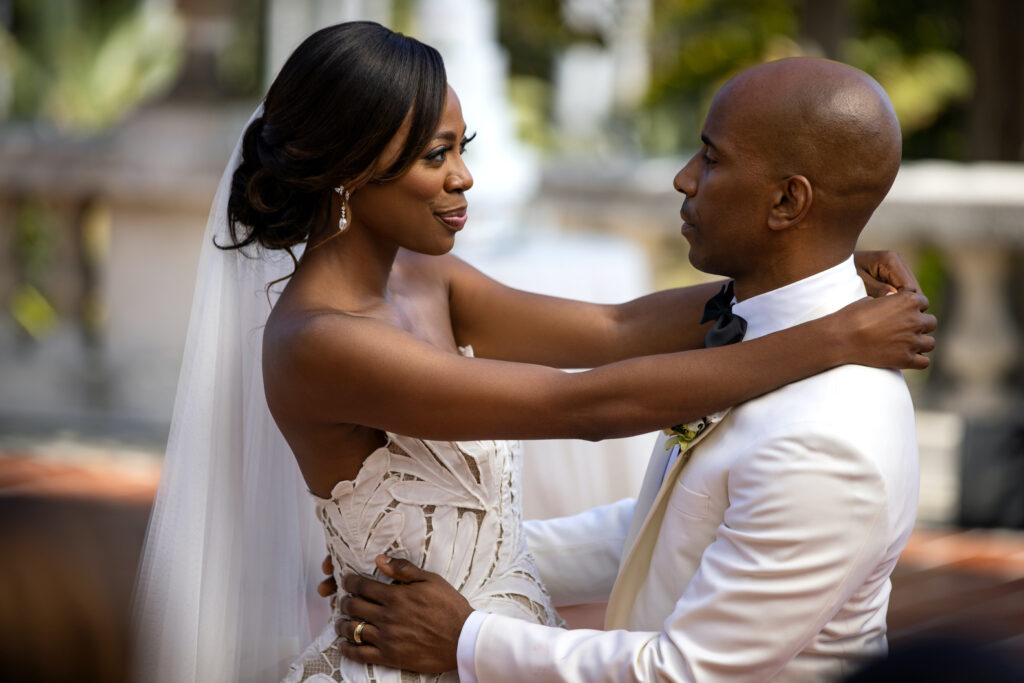 In 2020, she was nominated at the Primetime Emmy Awards for Outstanding Supporting Actress in a Comedy Series for the film, Insecured
Yvonne Orji Net Worth
Yvonne Nelson is a Nigerian-American actress and comedian with an estimated net worth of $2.5 million.
Personal Life
Yvonne was initially in a relationship with Emmanuel Acho, a former Philadelphia Eagles' back-fielder, but the relationship ended in 2019.
She later married Taurean, an actor from the TV show Insecure (Leonard Robinson). The couple got married happily in December 2021.
Yvonne bought her father a Mercedes Benz 2014 model car last year to commemorate his 80th Birthday which will come up later this year. Her mother (Celine Orji) will be 72 years this year.
Yvonne is the only female child of her parents. She has three (3) brothers.
Social Media
Instagram: @yvonneorji
Twitter: @YvonneOrji