Yusuf Datti Baba-Ahmed Biography
Yusuf Datti Baba-Ahmed, born July 7, 1969, is a renowned Nigerian economist and politician who served as Senator for Kaduna North from 2011 to 2012 and member of the House of Representatives from 2003 to 2007. He is a member of the Labour Party and, together with presidential candidate Peter Obi, served as the party's vice presidential contender in the 2023 presidential election.
Wiki Profile
| | |
| --- | --- |
| Real Name: | Yusuf Datti Baba-Ahmed |
| Age: | 53 years (Born 1969) |
| Place of Birth: | Zaria |
| State of Origin: | Kaduna State |
| Wife/Spouse | Married |
| Occupation: | Politician, Entrepreneur |
| Religion: | Muslim |
| Net Worth: | $10 Million |
Early Life and Education
Yusuf Datti Baba-Ahmed was born in Zaria in 1969 to the Baba-Ahmed family. His father, Baba Ahmed, was an Arab cattle trader from modern-day Mauritania who later became a well-known professor and expert on Islamic jurisprudence.
Yusuf Baba-Ahmed has four degrees. He holds a Bachelor of Science and a Master of Science in Economics from the University of Maiduguri in Borno State and a MBA from University of Wales, Cardiff and in 2006.
While serving as a Federal Representative, he earned the title of Doctor of Philosophy after completing his PhD studies at the University of Westminster in 2006.
Career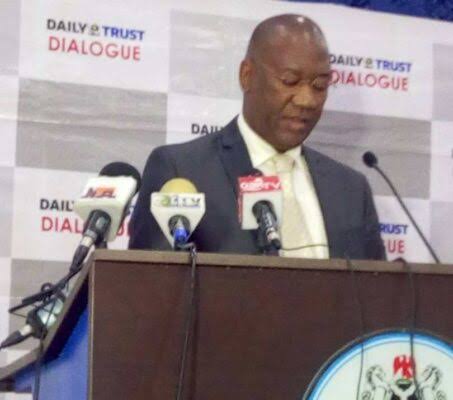 Before Politics
After completing his service year as a Corp member at the University of Agriculture Abeokuta in Ogun State, he worked as a Projects Co-ordinator for Baze Research and Data Services Ltd. and as an Officer II for the Nigerian Security Printing and Minting Company in Lagos.
From July 1997 to December 1998, he worked as a Banking Officer for First Bank of Nigeria Plc, and then returned to become the Managing Director of Baze Research and Data Services Ltd from July 1999 to January 2003, before entering politics.
After leaving office in 2007 as a representative in the Federal House of Representatives, Baba-Ahmed returned to his Baze business group and founded Baze University Abuja in 2011. He is now the pro-chancellor.
Political Career
Baba-Ahmed was elected to the Federal House of Representatives in April 2003 for the Zaria Federal Constituency in Kaduna State. He ran on the platform of the All Nigeria Peoples Party (ANPP).
Baba-Ahmed became well-known for his principled activism. During President Olusegun Obasanjo's administration, he was among lawmakers who opposed allowing Obasanjo to run for a third term.
In May 2006, he stated that he would not run for re-election unless action was taken to investigate allegations that members were bribed to support the constitutional changes required for a third term as president.
He took the Independent National Electoral Commission to court in 2007 over the conduct of previous elections. He was well-known for his anti-corruption stance.
In the April 2011 elections, Baba-Ahmed polled 366,398 votes in the contest for Senator for Kaduna North to defeat the runner-up, Senator Ahmed Markafi of the People's Democratic Party (PDP), the incumbent, who polled 365,043 votes.
However, the electoral tribunal that was set for the 2011 general elections overturned his victory and he left office in 2012.
Governorship Election
Senator Yusuf Datti Baba- Ahmed was a Governorship aspirant for the upcoming 2023 elections of the Peoples Democratic Party (PDP) in Kaduna State but later withdrew from the race.
Baba -Ahmed who sources alleged that he was not comfortable with the manner some politicians were spending money during the party congresses hence, had to withdraw.
Philanthropic Work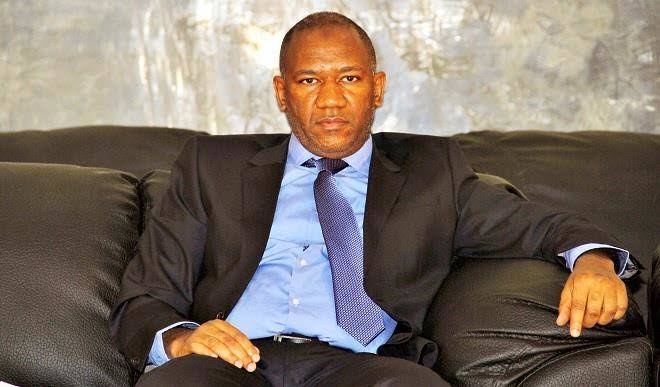 Sen. Datti Baba-Ahmed is a successful philanthropist. Among many of his CSR projects, he built and donated two junior secondary schools with a total capacity of 4,000 students. It is worth noting that over 6,000 students have graduated from the schools to date.
Sen. Yusuf Baba-Ahmed was appointed Chairman of the Board of Trustees (BOT) of the National Youth Service Corps (NYSC) Hope Alive Foundation in 2015, which advocates for the post-service economic survival of corps members who suffered permanent disability while serving.
His businesses employ over 1000 people in total, including expatriates and highly skilled professional Nigerians from the Diaspora.
Yusuf Datti Baba-Ahmed Net Worth
Sen. Yusuf Datti Baba-Ahmed currently as the Pro-Chancelor of Base University, Managing Director, Baze Research & Data Service Ltd, Chairman, Baze Construction Ltd. has an estimated net worth of $10 million.
Social Media
Twitter: @dattibabaahmed
Facebook: @Yusuf Baba-Ahmed