Wendy Asiamah Addo, born February 20, 1996, popularly known as Wendy Shay, is prominent Ghanaian singer, songwriter and social media influencer. She was among the top 30 Most Influential Women in Music by the 3 Music Awards Women's Brunch in March 2021.
Early Life and Education
Wendy Shay was born and raised in Accra, Ghana. She developed a deep passion for music from a young age and was influenced by various genres, including gospel, highlife, and reggae.
Growing up, Wendy Shay participated in school performances and talent shows, showcasing her natural talent and love for music.
For her education, Wendy Shay attended Morning Star School and St. Martins De Porres School, both located in Accra.
After completing her basic education, she pursued her secondary education at the popular Aggrey Memorial Senior High School.
While in school, Wendy Shay actively participated in music-related activities, further honing her skills and setting the stage for her future career in the music industry.
Career
Wendy Shay's journey to stardom began when she caught the attention of renowned Ghanaian musician and entrepreneur, Bullet, who later became her manager.
In 2018, she burst onto the music scene with her debut single, "Uber Driver," which became an instant hit and catapulted her to fame.
The song showcased Wendy Shay's unique blend of Afrobeats, R&B, and dancehall, setting her apart as a versatile and talented artist.
Following the success of "Uber Driver," Wendy Shay released a string of hit songs, including "Bedroom Commando," "Astalavista," and "Shay On You.
Her music resonated with a wide audience, and she quickly gained popularity not only in Ghana but also across the African continent.
Wendy Shay's electrifying performances, catchy lyrics, and vibrant personality endeared her to fans, making her one of the most sought-after artists in the industry.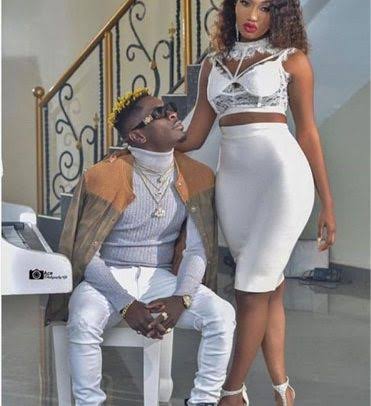 Net Worth
Wendy Shay estimated net worth is $500,000. Her professional music career is her main source of income.
Wendy Shay is a vibrant personality who has made a mark in the entertainment industry.
Her flourishing music career, brand endorsements, and performances have undoubtedly contributed to her financial success.
Awards
Wendy Shay's talent and hard work have been recognized through several awards and nominations.
She has been honored with awards such as the Ghana Music Awards South Africa, 4Syte TV Music Video Awards, and the Ghana Entertainment Awards USA.
These accolades not only highlight her remarkable talent but also acknowledge her contributions to the Ghanaian music industry.
Personal Life
In her personal life, Wendy Shay has kept a relatively low profile. She prefers to focus on her music career and maintain privacy when it comes to her personal relationships.
However, she is known for her active presence on social media, where she engages with her fans and shares glimpses of her daily life.
Frequently Ask Questions
1. Is Wendy Shay her real name?
No, Wendy Shay's real name is Wendy Addo. She adopted the stage name "Wendy Shay" when she entered the music industry.
2. Does Wendy Shay write her own songs?
Yes, Wendy Shay is involved in the songwriting process and collaborates with talented songwriters to create her music.
3. What are Wendy Shay's other talents besides singing?
Apart from her singing prowess, Wendy Shay is also a skilled dancer, showcasing her dance
moves in her music videos and live performances.
4. Has Wendy Shay won any international awards?
As of now, Wendy Shay's awards and recognition have primarily been within the Ghanaian music industry, but she continues to make waves globally with her music.
5. Is Wendy Shay involved in any charitable activities?
Wendy Shay is known for her philanthropic endeavors and has been involved in various charitable initiatives, using her platform to support causes close to her heart.