Tundenny Biography
Sulaimon Babatunde, born October 28, 1996, professionally known as Tundenny, is a popular Nigerian graphic designer and content creator. He is a skillful and talented visual content creator who take creativity as high priority when it comes to delivering jobs. Tundenny was born and raised in Ibeju-Lekki Local Government Area, Lagos, Nigeria where he hails from.
Tundenny Wiki Profile
| | |
| --- | --- |
| Real Name | Sulaimon Babatunde |
| Known as | Tundenny |
| Born | October 28, 1996 |
| Occupation | Graphic Designer |
| Business Name | Tundenny Graphics Suite |
| Education | Iwerekun Community High School |
| Parents | Isa Muse Sule, Sulaimon Olabisi |
| Siblings | Sulaimon Aminat, Sulaimon Ibrahim, Sulaimon Fatimoh, Sulaimon Mubaaraq, Sulaimon Musediq |
| Place of Birth | Ibeju-Lekki, LGA |
| State of Origin | Lagos State |
| Religion | Christianity |
| Net Worth | Not estimated yet |
| Nationality | Nigerian |
Early Life
Tundenny was born into the family of Isa Muse Sule, his father and the mother, Sulaimon Olabisi in Ibeju-Lekki, Lagos State.
He is from the Yoruba ethnicity, a Christian alongside his mother while the father is a Muslim.
Tundenny grew up with his siblings in Ibeju-Lekki, Lagos and he's the first son in a family of six, two girls and four boys.
He started showing interest in graphic design while he was young and with the support of his father, he became a designer at the age of 16.
Educational Background
Tundenny began his education at Roman Catholic Mission School for his primary Education.
He proceeded to Iwerekun Community High School Lakowe, Ibeju-Lekki Area of Lagos for his secondary education.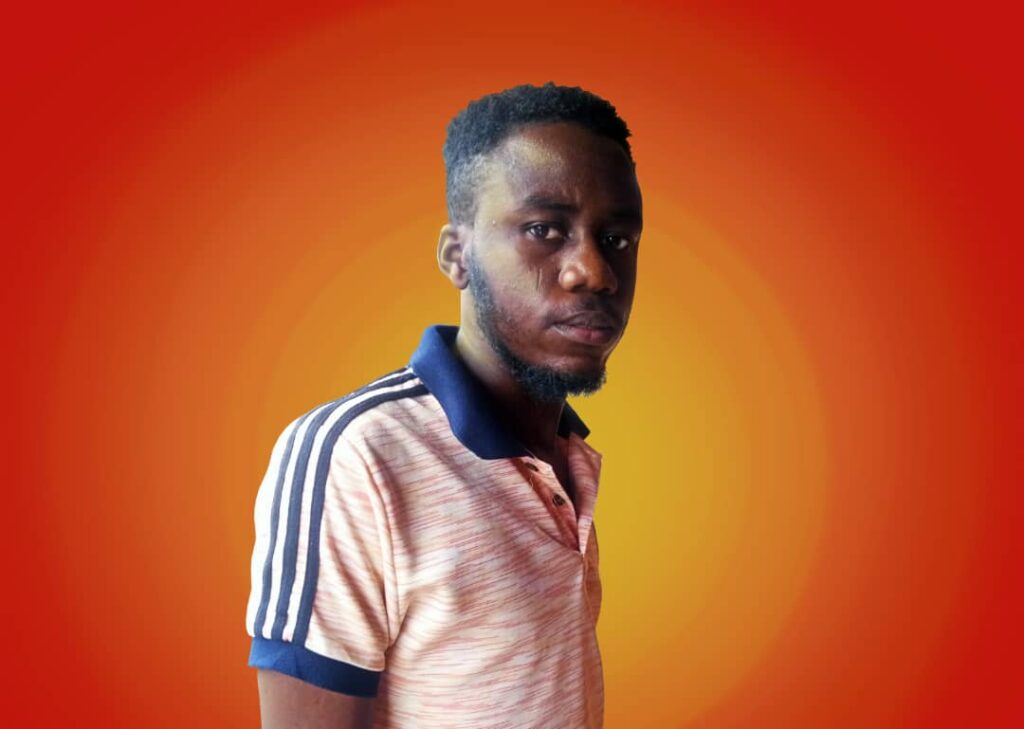 Career
Tundenny is a creative visual content creator who is skillful in different kinds of designs.
Tundenny is one of the best graphic designers in Nigeria, with a great portfolio of graphics to his name.
He has successfully worked with several satisfied clients who always refer him to other clients.
He is super talented in delivering the following designs:
Business Card
Flyer Handbill
Flex Banner
Poster
Show Designs
Logo Design and Lot more.
He is also a Sprightly Typist in Microsoft Word.
In 2009, Tundenny's father, Isa Muse Sule, registered him into Sammy Prints, a company that renders Graphic Design/Printing Press Services.
He served as an apprentice of Raji Samson Elemoro the Director/CEO of the organization for five years, he then completed all his necessary training and free from his boss in 2014.
After completing his apprenticeship, Tundenny worked with Ella Heart Primary and Secondary School as a Computer Typist for just two months in 2015.
In order not to waste time he then moved onto Modem Computer Technology, a firm that renders Computer Services, he was employed there as a Graphic Designer/Typist.
During his employment with Modem Computer he made sure he did all his necessary duty and performed the most excellent job to meet up with the standard of the Company.
In 2017, He also worked with De-Conglomerated Property and Construction Company as a Graphic Designer. Due to his Hardworking and Creativities he was recognized as a Professional Graphic Designer by Alhaji Ibrahim the CEO of the company.
In 2018, he began plans to establish himself with a nice portfolio while he was still working under companies.
Organization/Business Name
In 2020, He started his creativity organization named Tundenny Graphic Suite founded on the 10th of March, 2020, but his organization is still in process.
In the same year, Tundenny created a Logo for a Plumbing Services Institute, and also produced a Brand Logo Design for Boost Store, an Organization so as to deals with POS Services and Others.
He also gives free graphic design tutorials on his Youtube Channel in case beginners may love to use it as references
His creativity has earned him 11.3k followers on his Instagram page.
Photo/Video Editing Experience
Tundenny has a little experience in Videos editing, in 2020, he edited almost all his videos with the Help of Camtasia Software and still putting more efforts to get more improvement/better in video edits while he uses Photoshop to edit photos.
Relationship
Tundenny is currently not in any relationship due to his aspire and targets.
Net Worth
Tundenny is one of Nigeria's top graphic designers although his net worth has not been estimated yet.
Graphic Designs
Tundenny graphic designs are given out at an affordable price to new clients in order to build a Good Customer Relationship with people.
Tundenny has done lots of unique Graphic Designs out there and also urging more clients that may need his good and services, kindly check out latest 2021 designs on his Instagram page.
Contact
Whatsapp Number: 08027041883
Mobile Number: 08102973846
Email Address
Social Handles