Here is Candy Bleakz biography with all the information you need to know about the female melodious singer and songwriter.
Candy Bleakz is a Nigerian singer who started singing right from childhood with relentless effort. She now becomes one of the talented female singers in Nigeria.
Candy Bleakz Biography
Akiode Blessing Mariam born on August 5, 1999, better known as Candy Bleakz is a Nigerian female singer, songwriter and performer.
She started her music career at the age of 8, but came to limelight in 2013 with her single 'Blessing sky' the song gave her massive recognition.
Candy Bleakz is not yet done with her education. She is currently studying Physiology at Olabisi Onabanjo University.
READ MORE: Guchi Biography: Meet Nigerian beautiful singer
Career
Candy Bleakz is a fast-rising musical artist, although much is not known about her career.
She had released some hit songs which announced her presence in the music industry. Her 2013 song, Blessing Sky is one of her trending songs.
She has an affiliation with the Street Billionaire Music Group, the label which houses the likes of Mr Gbafun, DonL37, Lemon Adisa and Iju Wonlo.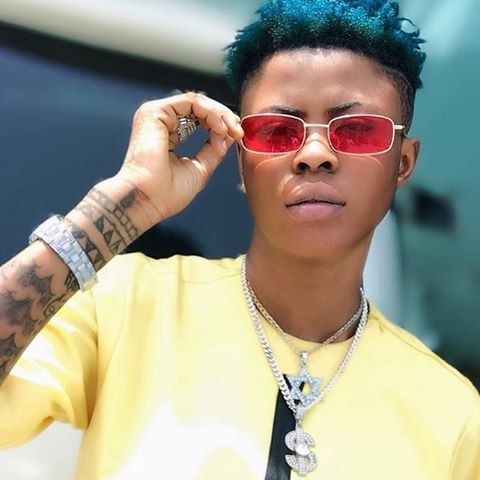 Candy Bleakz Songs
Kelegbe
Owo Osu ft. Zlatan and Naira Marley
O Por Yeh ft. Ijoba Lulu, and Naira Marley
Virus ft. Idowest
Ninu Aye
Candy Bleakz Net Worth
Candy Bleakz is one of the Nigerian fast-rising artists. The net worth of Candy Bleakz is $300,000.
Candy Bleakz Boyfriend
It is not doubt that beautiful lady like Candy Bleakz should have guys crushing on her but the artist is currently single and not in any relationship.
READ MORE: Top 10 richest female musicians in Nigeria and net worth
Social Media
Instagram @iamCandyBleakz
Facebook – Candy Bleakz
Twitter @iamCandyBleakz
Thanks for reading, please share.