One popular name among American Footballers is Trevor Lawrence and in this article containing Trevor Lawrence's biography, you will find all there is to know about Trevor.
Trevor Lawrence Biography
Trevor Lawrence born October 6, 1999, is a collegiate American football quarterback who currently plays for Clemson Tigers. 
Trevor Lawrence is hails from Johnson City, TN, United States of America
As a quarterback recruit, he was highly rated and was tagged a 'once in a generation' football player. 
How Old is Trevor Lawrence?
Trevor Lawrence was born on the 6th of October, 1999 in Johnson City, TN, United States of America.
Trevor Lawrence Family
Trevor was born into the family of Jeremy and Amanda Lawrence. He has an older brother whose name is Chase and a younger sister whose name is Olivia.
Trevor Lawrence Religion
Beyond every reason of doubt, Trevor Lawrence is a Christian who believes in God.
Trevor Lawrence Education
The quarterback began his education at the Cartersville High School and continued to Clemson University.
Career
As a freshman and sophomore, Trevor has 3,042 yards and 26 touchdowns.
He led the Purple Hurricanes to 41 straight victories and won two (2) state championships and four (4) regional titles.
He received numerous national high school player of the year honors and went on to break the Georgia State record for passing touchdowns and yards.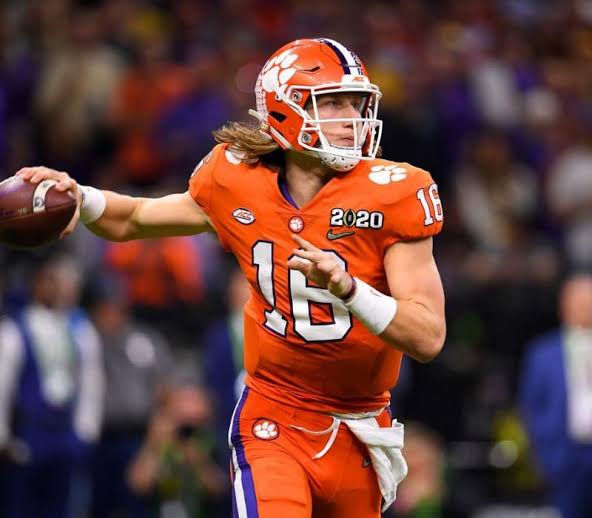 The record was previously held by Dashuan Watson who also played for Clemson Tigers.
In his class, Trevor bagged the title of a five-star recruit and was ranked number one overall recruit by 247Sports.com, Rivals.com, and Scout.com.
READ MORE: Sebastian Maniscalco Bio: Height, Age, Net Worth
He began playing college football at Clemson University on the 16th of December, 2016. Trevor led Clemson to an undefeated season which saw them beat Pittsburgh 42-10 in the ACC Championship game in 2018.
He was awarded the ACC Rookie of the Year honors.
Trevor Lawrence Net Worth
Trevor Lawrence estimated net worth is $1.23 million.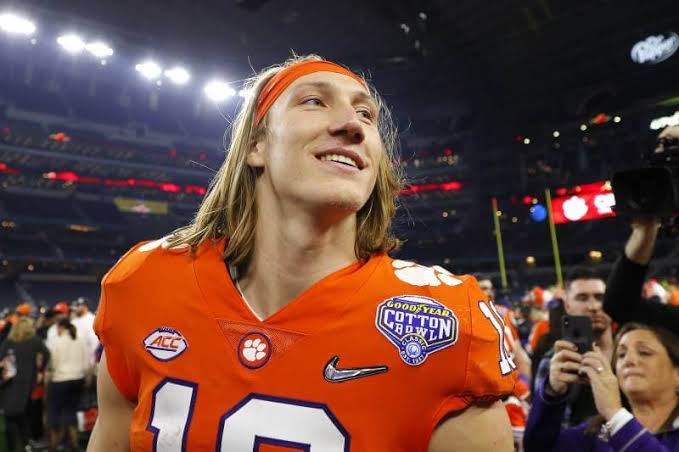 Trevor Lawrence Marital Status
Trevor is not married yet but in a relationship. The name of his girlfriend is Marissa Mowry and they've had a jolly good ride together.
Both Trevor and his girlfriend, Marissa lead happy lives and look forward to getting married.