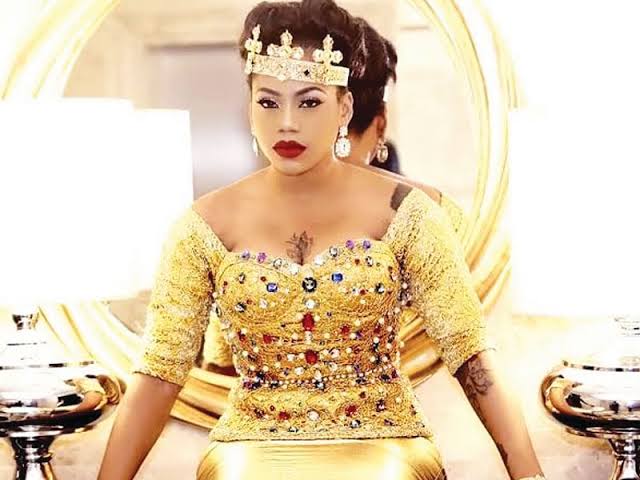 We bring you Yoyin Lawani biography with relevant information about the popular Nigerian fashion entrepreneur and social media personality.
Toyin Lawani is regarded as one of the richest female entrepreneurs in Nigeria, having launched her fashion brand, Tiannah Place Empire.
Toyin Lawani Biography
Toyin Lawani, born March 1, 1982, is a Nigerian fashion entrepreneur, stylist, interior decorator, and social media personality.
She is hails from Ekiti State and is widely known for her fashion brand, Tiannah Place Empire, which
Toyin Lawani's father, Olanrewaju Lawani, was a politician who worked with General Yakubu Gowon.
Early Life and Education
Toyin Lawani was born to a wealthy family in Ekiti State, where she hails from, and her father, Olanrewaju Lawani, who previously worked with General Yakubu Gowon.
Her mother was a businesswoman who was in the textile business in the United States.
Toyin Lawani's grandfather was a Commissioner of Police, while her grandmother was the Regent of Ikoke Ikiti in Ekiti State.
She was admitted to the University of Lagos, where she studied English.
In order to advance her career, Toyin enrolled in training courses at Johnyim Fashion and Beauty Institute, South Korea; and Exodus Hair School, India.
Career
While growing up, Toyin always had the dream of becoming an entrepreneur, which led her to open a boutique and a spa while she was still in university.
Toyin Lawani is now regarded as one of the best fashion experts in Nigeria, having worked with top celebrities including Wizkid, Banky W, Ciara, Tiwa Savage, Emma Nyra, Natalie and many others.
Toyin Lawani is the founder and CEO of Tiannah'd Place Empire and a product line called Tiannah's Glow.
In a bid to help upcoming stylist, she runs a fashion academy, Tiannah Styling Fashion Academy.
Toyin Lawani Collections
Some of her collections include:
Denim Agbada designs and the collections.
Dream Collection.
The Transformer Collection.
Face Collection.
Asiko Collection.
Ready To Wear Collection.
Toyin has Lawani Net Worth
Toyin Lawani is a top Nigerian fashion entrepreneur with an estimated net worth of $5 million.
Toyin Lawani Husband
Toyin Lawani is not yet married. She was in a relationship with Nigerian singer, Lord Trigg and they had a son, Lord Maine, before they parted ways.
She has been rumored to be in a relationship with Segun Oniru, former Lagos State Commissioner for Infrastructure.
Social Media
Instagram: @tiannahsplaceempire