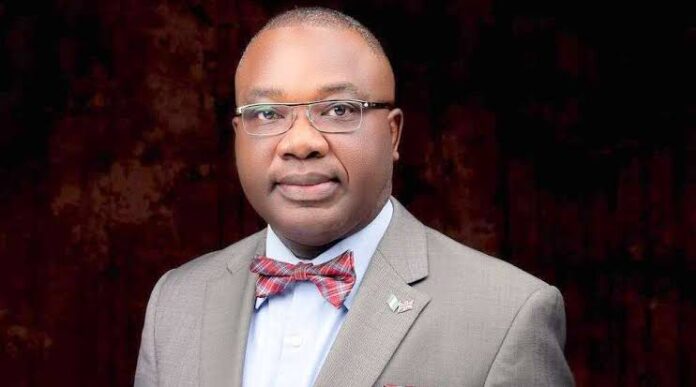 Here is the biography of Tony Ojukwu, with all the relevant information you need to know about the human rights activist.
He was elevated to the position of Senior Advocate of Nigeria (SAN) in October 2021.
Tony Ojukwu Biography
Anthony O. Ojukwu Esq, popularly known as Tony Ojukwu, is the Substantive Executive Secretary of the National Human Rights Commission.
He has born in Imo State, Nigeria where he had his primary and secondary education.
He previously served as the Director Monitoring, onetime Director Legal services, Director Protection and Investigation and Director Executive Secretary's office, of the Commission.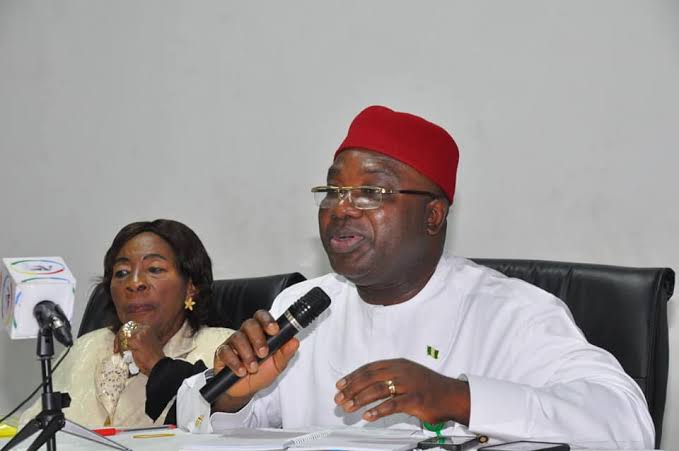 Early Life and Education
Not much information is known about his early life although he is from the South Eastern part of Nigeria, the Igbo ethnicity.
He attended the University of Nigeria, Enugu campus, where he graduated with a Law degree in 1985.
Tony Ojukwu obtained a Masters degree in Law from the University of Lagos in 1988.
He also attended several Human Rights Training Institutions and obtained certificates from Public Administration International London (2003).
To add to his portfolio, he obtained another Human Rights Training Program, Equitas Canada in (2007).
Career
Ojukwu was a former Special Assistant to the Attorney General of the Federation and Minister of Justice.
He also served as onetime Administrative Secretary of the defunct National Electoral Commission in Imo State.
He has 32 years post call to bar experience out of which 17 years have been spent in the Commission.
Tony Ojukwu's experience cut across prosecution of cases, elections management and private legal practice
He also worked as the Special Assistant to the then Executive Secretary of the Commission, pioneer Head of the Monitoring and External Programs Department and subsequently the Zonal Coordinator of the South South Zonal Office of the Commission in Port Harcourt.
Tony Ojukwu Net Worth
Tony Ojukwu is a popular human rights activist, although his net worth has not been estimated yet.
Tony Ojukwu Wife
Tony Ojukwu is married to his lovely wife and they have four children together. He is believed to be enjoying a happy marriage, with his children all focus on their education.