Prince (Alhaji) ESV Taiwo Salam, also known as Onifade Salami and born January 7, 1990, professionally known as Taiwo Salam, is a renowned Nigerian estate surveyor and valuer. He is widely recognized for his real estate firm, Taiwo Salam & Co. Properties Limited.
Wiki Profile
| | |
| --- | --- |
| Full Name: | Prince (Alhaji) ESV Taiwo Salam |
| Date of Birth: | January 7, 1990 |
| Place of Birth: | Oremeji Agugu Ibadan |
| State of Origin: | Oyo State |
| Nationality: | Nigerian |
| Occupation: | Estate surveyor and valuer |
| Net Worth: | $653 million |
| Wife/Spouse: | Married |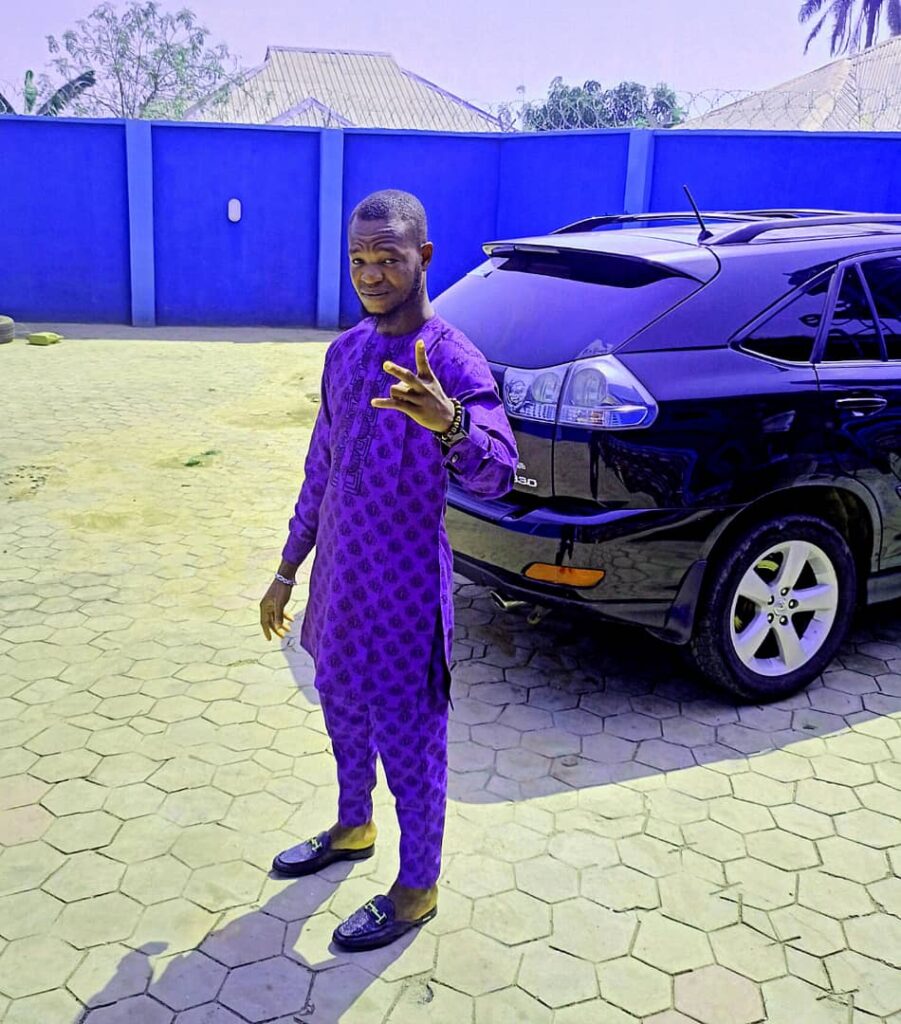 Early Life and Education
Taiwo Salam was born in Oremeji Agugu Ibadan, Oyo state Nigeria. He is a native of Ibadan with heterogeneity in nature. 
He comes from a very large family (the Royal Family), and he is one of the last survivors of three children of his mother, but number 27 of his father's children. 
He became an orphan at the age of 11 years, so he was trained and brought up by the first daughter of her mother, who resides somewhere around Moniya, Ibadan.
He got the idea and inspiration for real estate from his in-law, who happens to be an estate agent.
Taiwo Salam is currently an HND student in the Land Surveying Department after completing his ND program both at the Polytechnic of Ibadan and his DPT program. 
He had a basic knowledge of Arabic and primary education at the Islamic Mission School; secondary education at the Ottun Agbakin Community High School) and also learned computer networking at KiKi Computer, all in Moniya, Ibadan. 
Taiwo Salam attended private College of Education to become an NCE holder of Economics/Social Studies at Muftau Lanihun College of Education (MULCOED) where he graduated in 2013.
He further his education pursuit to obtain a BSc in Economics at Institut Superieur De Communication Et De Gestion (ISCG) University in Benin Republic and graduated in 2017. 
Career
Taiwo Salam began his agency business and became self-reliant, not depending on anyone for his educational endeavors from basic education to tertiary level.
He grows up in the street, struggling to survive in the hand of wicked life all alone. 
He learned Land Surveying as an apprentice before he preceded his education career at Nigeria Institute of Estate Surveyor and become a registered Estate Surveyor & Valuer. 
He served in Tede, part of Oyo State, to fulfill the mandatory one-year service requirement of the National Youth Service Corps required of all Nigerian graduates. 
Taiwo Salam founded Taiwo Salam & Co. Properties Limited, a real estate company that has grown to be one of the most reliable and trustworthy real estate companies in Nigeria.
Taiwo Salam Net Worth
Taiwo Salam is a prominent Nigerian estate surveyor and valuer who has an estimated net worth of around $653 million.
Personal Life
After many rung route and series of success attempt, he married and blessed with children 
and owns a foundation called the Givers Charity Foundation, where he empowers the less privileged.
He has won many awards for himself and for the companies.
Social Media
Instagram: @Taiwo_salamandco
Facebook: @taiwo.salam
Twitter: @Taiwosalamandco