Leonardo Wilhelm DiCaprio was born November 11, 1974, in Los Angeles, California, the only child of Irmelin DiCaprio (née Indenbirken) and former comic book artist, George DiCaprio. His father, George, is of Italian and German descent, and his mother, who is German-born, is of German and Russian ancestry.
Wiki Profile
| | |
| --- | --- |
| Real Name: | Leonardo Wilhelm DiCaprio |
| Date of Birth: | November 11, 1974 |
| Place of Birth: | Los Angeles, California. |
| Nationality: | American |
| Marital Status: | Single |
| Occupation: | Actor, Producer, Writer |
| Net Worth | $260 million |
Early Life and Education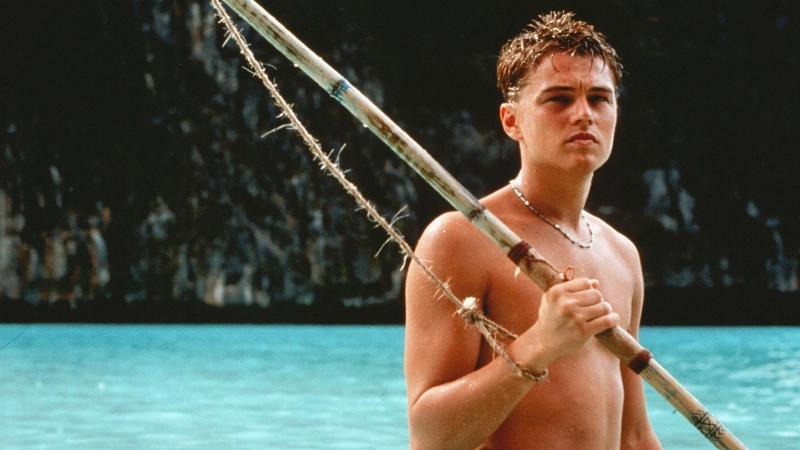 Leonardo Wilhelm DiCaprio was born on November 11, 1974, in Los Angeles, California. DiCaprio's parents named him Leonardo because his pregnant mother first felt him kick while she was looking at a Leonardo da Vinci painting in the Uffizi museum in Florence, Italy.
DiCaprio lived with his mum since when he was one year old as his father moved out of their house after he fell in love with another woman.
Because his parents wanted to raise him together, they moved into twin cottages with a shared garden in Echo Park, a neighborhood in Los Angeles.
DiCaprio's father lived with his girlfriend and her son, Adam Farrar, with whom DiCaprio developed a close relationship as they grew up.
He attended the Los Angeles Center for Enriched Studies for four years and later the Seeds Elementary School, before enrolling at the John Marshall High School.
Leonardo hated public school and wanted to audition for acting jobs instead, so that he could improve his family's financial situation.
He dropped out of high school following his third year, eventually earning a general equivalency diploma.
Leo developed an interest in performing at the age of two, when he went onto the stage at a performance festival and danced spontaneously, receiving a positive response from the crowd.
He further got the urge and motivation to learn acting thanks to his stepbrother's appearance in a television commercial, for which Farrar earned $50,000.
Career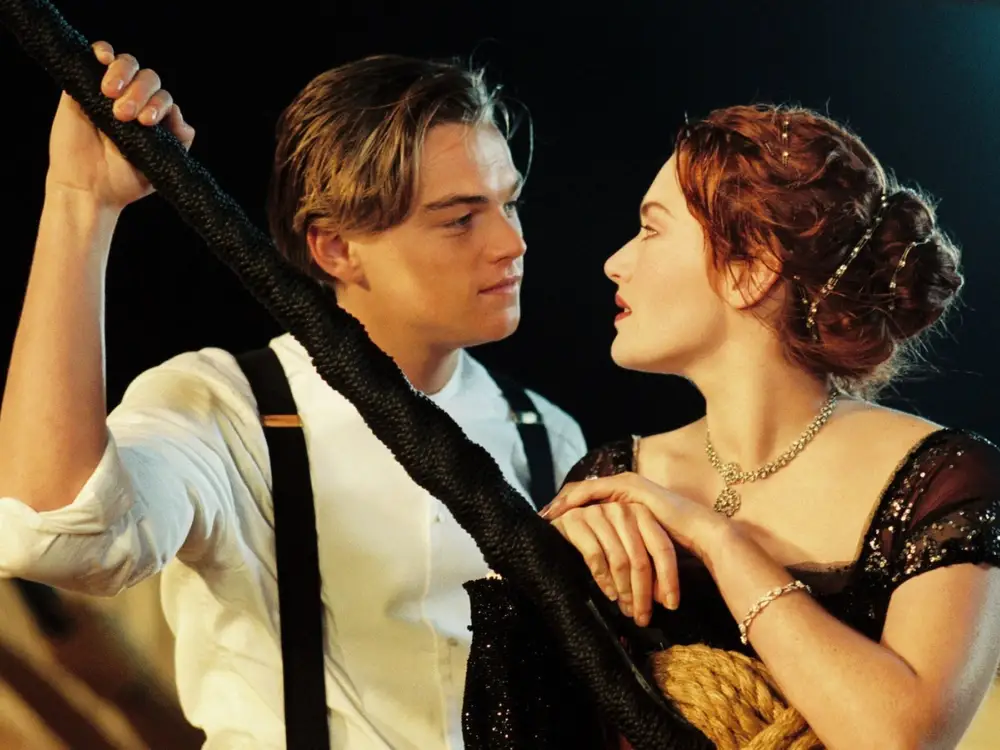 It's easy to believe Leonardo DiCaprio really is the "king of the world." But Leo struggled at the beginning, just like everyone else.
Over a nearly three decade career, Leonardo DiCaprio has grown to become one of our most dedicated, intense actors. It was apparent from the start that this was a young man of rare talent
DiCaprio first acted at age five, performing on the children's television show Romper Room, and, as a teenager, he made numerous commercials and educational films.
In 1990, he began appearing on a series of television shows, including The New Lassie and Roseanne, and in 1991 he was cast in a recurring role on Growing Pains.
That same year, DiCaprio made his big-screen film debut in a low-budget horror film, Critters 3 where he acted as the stepson of an unscrupulous landlord.
Leonardo since then has featured in about 27 films till date. His most critically and commercially successful films include;
What's Eating Gilbert Grape (1993)
Romeo + Juliet (1996)
Titanic (1997)
Catch Me If You Can (2002)
Gangs of New York (2002)
The Aviator (2004)
The Departed (2006)
Blood Diamond (2006)
Shutter Island (2010)
Inception (2010)
Django Unchained (2012)
The Great Gatsby (2013)
The Wolf of Wall Street (2013)
The Revenant (2015)
Once Upon a Time in Hollywood (2019)
Leonardo DiCaprio earns up to $20 million per movie and his films have grossed $7.2 billion worldwide.
Awards and Nominations
Leo has up to 206 nominations and has won 101 awards. He has been nominated for seven Academy Awards, five British Academy Film Awards and eleven Screen Actors Guild Awards, winning one from each of these and three Golden Globe Awards from thirteen nominations.
DiCaprio has only received one Oscar. He finally got to take home a trophy for Best Actor in 2016 for his film, The Revenant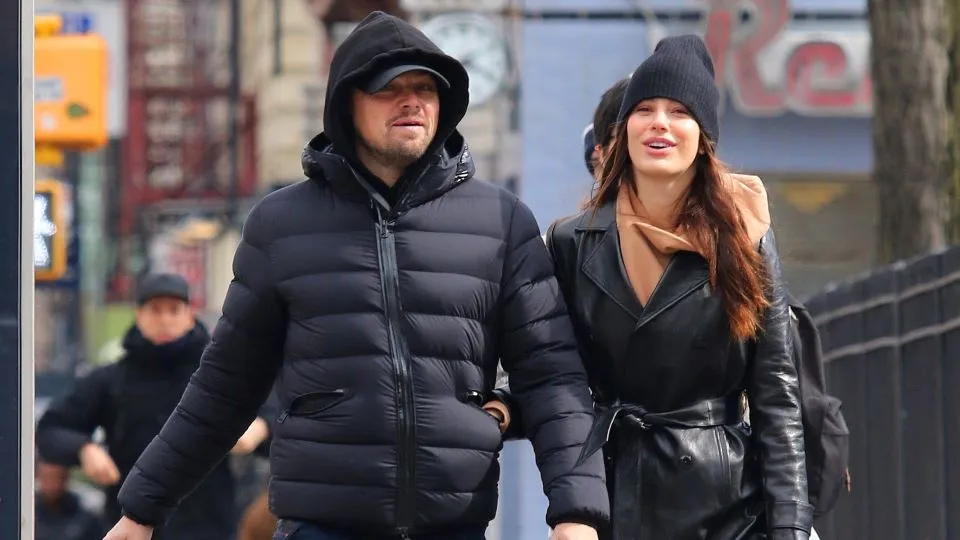 Personal Life
DiCaprio owns a home in Los Angeles and an apartment in Battery Park City. He bought an island, Blackadore Caye, off mainland Belize in 2009, on which he is set to open an environment-friendly resort.
In 2014, he purchased the original Dinah Shore residence designed by mid-century modern architect Donald Wexler in Palm Springs, California.
DiCaprio is passionate about environmental and humanitarian causes. His project, The Leonardo DiCaprio Foundation (LDF) is dedicated to the long-term health and wellbeing of all Earth's inhabitants.
Through collaborative partnerships, we support innovative projects that protect vulnerable wildlife from extinction, while restoring balance to threatened ecosystems and communities. LDF works in 4 key areas: Species, Wildlands, Oceans and Climate.
He has donated $1,000,000 to earthquake relief efforts in 2010, the same year he contributed $1,000,000 to the Wildlife Conservation Society.
DiCaprio is presently in a relationship with Argentine-American model and actress, Camila Morrone, with whom he attended the 2020 Oscars ceremony together as a couple.
In previous years, Leonardo has been romantically involved with other models which include: Brazilian model Gisele Bündchen, whom he dated for about 6 years from 1999 until 2005.
He later met with and dated Israeli model Bar Refaeli from 2005 to 2011, during which time he met with Israeli president Shimon Peres and visited Refaeli's hometown of Hod HaSharon.
Few years after, he dated German fashion model Toni Garrn from July 2013 until December 2014, and later in 2017.
Social Media
Twitter: @LeoDiCaprio
Instagram: @leonardodicaprio