Olajide Olayinka Williams "JJ" Olatunji, born June 19, 1993, professionally known as KSI, is a popular English YouTuber and rapper. He is a co-founder and member of the Sidemen, a British YouTube group. He is also a co-owner of the XIX Vodka, Prime Hydration energy drink, and the Sides restaurant chain in addition to being the CEO of Misfits Boxing.
Wiki Profile
| | |
| --- | --- |
| Full Name: | Olajide Olayinka Williams "JJ" Olatunji |
| Date of Birth: | June 19, 1993 |
| Place of Birth: | London |
| Nationality: | English |
| Occupation: | YouTuber & Rapper |
| Net Worth: | $25 million |
| Wife | Not Married |
Early Life and Education
Born in London on June 19, 1993, Olajide Olayinka Williams Olatunji was raised in Watford, Hertfordshire.
Jide Adamulla Olatunji, his father, is a native of Ibadan, Nigeria while Yinka Atinuke, his mother, is from London's Islington.
He attended Berkhamsted School in Berkhamsted, where he met Simon Minter, a future collaborator and Sidemen member.
Deji Olatunji, the younger brother of KSI, is a YouTuber. The brothers were voted first and second, respectively, by Tubular Labs in 2015 as the "UK's Most Influential YouTube Creators."
Career
In 2009, KSI created his primary YouTube account. He then used it to post gaming-commentary videos for the FIFA video game series, which helped him gain a following.
His YouTube channel now features vlog and comedic type videos. On his three YouTube accounts, as of October 2022, he had more than 41 million subscribers and more than 10 billion video views.
Dissimulation, KSI's first studio album, debuted at number two on the UK Albums Chart in 2020. All Over The Place, his second studio album, debuted at the top of the charts.
On the UK Singles Chart, he has produced 14 top 40 singles, seven of which reached the Top 10 and five of which reached the Top 5.
In addition to appearing in the 2016 British comedy Laid in America, KSI was the focus of the 2018 documentary KSI: Can't Lose, which followed the events leading up to his debut amateur boxing match against British YouTuber Joe Weller.
Against American YouTuber Logan Paul, he participated in two more boxing matches, the second of which was a competitive match.
He competed against Mexican boxer Luis Alcaraz Pineda and British rapper Swarmz in two professional crossover boxing matches on August 27, 2022.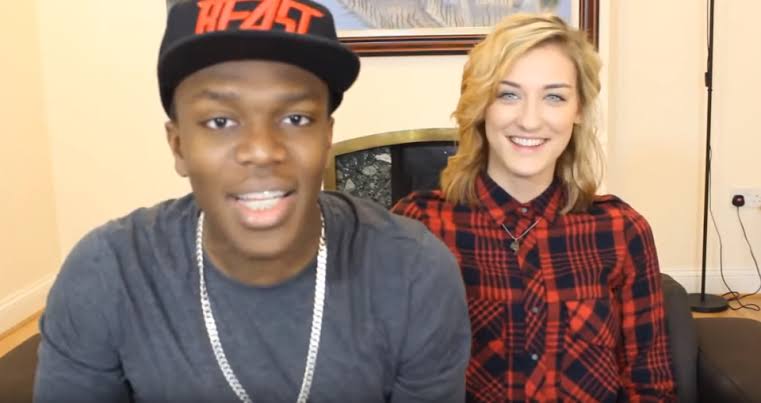 KSI Net Worth
KSI is a popular English YouTuber and rapper who has a net worth of around $25 million. He is one of the sought-after YouTubers in Great Britain.
Personal Life
There have been many rumors that Anne-Marie could be KSI's girlfriend. Some have made connections between him and Katie Leach, Lauren Alexis, and Seana Cuthbert.
However it is not clear if KSI is in a relationship with anyone currently, because he has been tight-lipped about his relationship lifestyle.
Philanthropy
In 2015, KSI donated $10,000 to YouTuber Castro1021's online charity stream and took part in the Race Against Slime event to raise money for SpecialEffect, a foundation that creates technologies to make video games more accessible for persons with physical limitations.
In four charity football tournaments between 2016 and 2022, KSI and the other Sidemen raised just under £400,000 for a variety of causes, including the Saint's Foundation, Childline, Young Minds, and the Charlton Athletic Community Trust.
KSI volunteered at a food bank on May 8, 2020, in support of The Independent's Help the Hungry initiative.
KSI prepared meals on December 18, 2020, in support of the Evening Standard's Food for London Now campaign.
On March 11, 2021, BBC Radio 1's "Lol-a-thon" fundraiser for Comic Relief received a donation from KSI of £10,000.
On March 30, 2021, it was revealed that KSI had endorsed Lenny Henry's open letter urging Black Britons to get the COVID-19 vaccine.
Social Media
Instagram handle: @KSI
Twitter: @KSI