Kristin Laura Kreuk, born December 30, 1982, better known as Kristen Kreuk, is a prominent Canadian actress and social media influencer. She made her television debut in the teen drama Edgemont and rose to fame playing Lana Lang in the superhero series Smallville (2001–2011), Catherine Chandler in the CW's Beauty & the Beast (2012–2016), and Joanna Hanley in the CBC/CW legal drama Burden of Truth.
Wiki Profile
| | |
| --- | --- |
| Full Name: | Kristin Kreuk |
| Date of Birth: | December 30, 1982 |
| Place of Birth: | Vancouver, British Columbia |
| State of Origin: | British Columbia |
| Nationality: | American |
| Occupation: | Actress |
| Net Worth: | $4 million |
| Husband/Boyfriend: | Single |
Early Life and Education
Kreuk was born to Deanna Che and Peter Kreuk, two landscape architects, in Vancouver, British Columbia. Her father is of Dutch ancestry.
Her grandmother was Chinese Jamaican and her mother is of Chinese descent; both were born in Indonesia.
Before settling in Vancouver, her mother and grandmother lived in Singapore and the Solomon Islands. Justine Kreuk is her younger sister.
Due to scoliosis, Kreuk had to stop competing in gymnastics and karate at the national level in grade 11.
Kristin Kreuk had intended to attend Simon Fraser University to study forensic science or psychology, so she was taken aback when a casting director for the CBC television series Edgemont contacted her at her high school.
Career
After completing the first season of Edgemont, a teen soap opera filmed at a high school in the Vancouver area, Kreuk obtained representation and secured the title role in the 2002 ABC television film Snow White: The Fairest of Them All.
Kreuk assumed the character of Tenar for the two-part Sci-Fi Channel miniseries Earthsea in the middle of 2004.
Robert Lieberman was the director of the miniseries, which was filmed in Vancouver and aired on December 13, 2004.
Following Snow White, Kreuk's agent sent an audition tape to screenwriters Miles Millar and Alfred Gough, who were at the time casting their WB Network (now The CW) project Smallville.
Kreuk committed to a multi-episode plotline in Chuck's third season in 2009. She portrayed Hannah, a computer troubleshooter who, after losing her job, joined the Buy More Nerd Herd.
She played Tirzah, Judah Ben-sister, Hur's in the 2010 television film Ben Hur, which broadcast first on ABC in the United States and afterwards in Canada.
Kreuk worked on two pilots that were not picked up: the 2011 NBC drama series 17th Precinct, written by Ronald D. Moore, and the 2010 CBS sitcom Hitched, which was co-created by Josh Schwartz, who also created Chuck.
In the comedy movie EuroTrip (2004), Kreuk portrays the protagonist's cheating girlfriend who sleeps with a musician (played by Matt Damon).
As Naseem, a vulnerable 17-year-old whose world is torn apart by the trauma of India's Partition in 1947, Kreuk signed on to the Canadian independent film Partition (2007) in early 2005.
The character also develops a romantic relationship with a former British Indian Army officer. Kreuk played the lead role in Kaare Andrews' 2006 summer short film Dream Princess.
Andrews is a writer and artist for comic books. The movie tells the story of Sleeping Beauty in a unique, contemporary sci-punk adaptation. But it was never broadcast.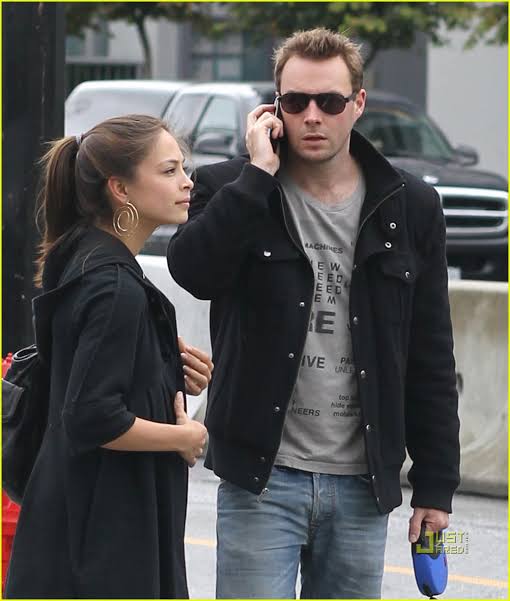 Kristin Kreuk Net Worth
Kristin Kreuk is a Canadian actress and media personality with a net worth of $4 million.
Personal Life
Kristin Laura Kreuk enjoys spending time with her family and friends and leads a very private life.
She spent a considerable amount of time dating actor Mark Hildreth.
She is presently a Toronto resident. She has described herself as "shy" and prefers to lead a "boring life."
Social Media
Instagram: @mskristinlkreuk