The Supreme Court of Nigeria confirmed that they have lost one of their lawmakers, Justice Samuel Chukwudumebi Oseji.
The lawyer passed away in September 2021, and the Supreme Court of Nigeria is currently mourning his departure.,
We have written some important facts about him which you didn't know.
Justice Oseji Biography
Born on June 2, 1954, Oseji, better known as Justice Oseji, was a Nigerian lawyer.
He was born in Jos, Plateau State, but originally hails from Idumuje Unor in Aniocha North Local Government of Delta State.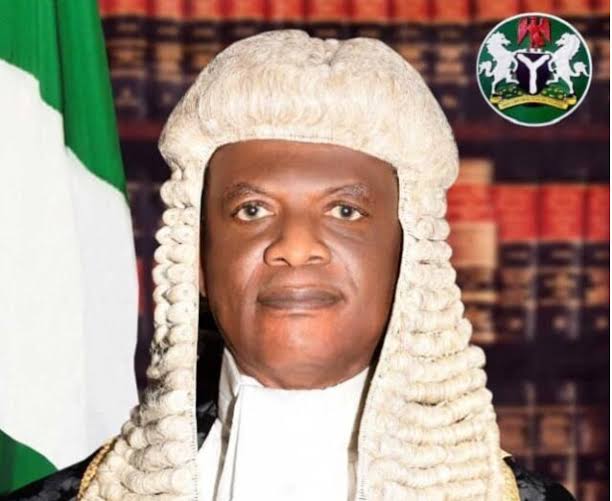 Early Life and Education
Justice Oseji hails from Idumuje Unor in Aniocha North, Delta State, the southern part of Nigeria.
He attended Nigerian People's High School, Lagos before he proceeded to St. Patrick's College, Asaba, Delta State for his secondary school education.
He gained admission to the University of Nigeria, Nsukka in 1980 and had his LLB Degree in 1984.
He was then called to the Nigerian Bar in 1985.
Career
Prior to his death, Justice Oseji worked with the Legal Aid Council and was later appointed as Senior Magistrate Grade 1 in the Delta State Judiciary in January 1994.
On November 9, 1998, he was appointed the High Court Judge in Delta State and later earned promotion to the Court of Appeal bench on July 16th, 2010.
Justice Oseji was among the eight Justices of the Supreme Court that were sworn in on November 6, 2020.
Justice Oseji Wife
Dr (Mrs) Minnie Oseji, a Permanent Secretary in the civil service of Delta State, was married to Dr (Mrs) Justice Oseji.
They have had children together, although the names of their children remain undisclosed.