Jordan Ross Belfort, born July 9, 1962, better known as Jordan Belfort, is a prominent American entrepreneur, speaker, author, and former stockbroker. He wrote the biography The Wolf of Wall Street in 2007, and Leonardo DiCaprio portrayed him in Martin Scorsese's 2013 film adaptation of the same name.
Wiki Profile
| | |
| --- | --- |
| Full Name: | Jordan Ross Belfort |
| Date of Birth: | July 9, 1962 |
| Place of Birth: | New York |
| State of Origin: | New York City |
| Nationality: | American |
| Occupation: | Entrepreneur |
| Net Worth: | $100 million |
| Wife/Spouse: | Cristina Invernizzi |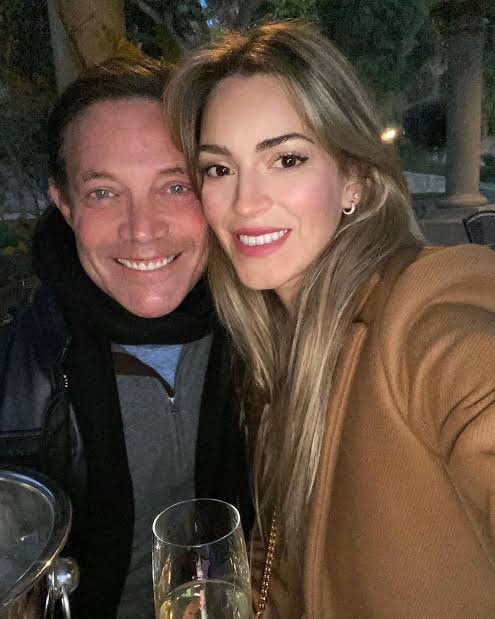 Early Life and Education
Jewish parents gave birth to Belfort in the Bronx neighborhood of New York City in 1962. He was raised in Bayside, Queens, by his mother Leah and father Max Belfort.
He earned $20,000 with his childhood friend Elliot Loewenstern selling Italian ice from styrofoam coolers to people at a nearby beach between finishing high school and beginning college.
Belfort went on to graduate from American University with a degree in biology.
Belfort intended to use the money made with Lo On his first day, the school's dean informed him that "the golden age of dentistry is finished," and as a result, he departed.
Career
On Long Island, New York, Belfort started a door-to-door meat and fish business. According to interviews and his memoirs, the company was initially successful; he expanded it to include many employees and sell 5,000 pounds (2,300 kg) of beef and fish each week.
The company finally failed, and at the age of 25, he declared bankruptcy.
According to his memoirs and interviews, a family friend assisted him in landing a position at L.F. Rothschild as a trainee stockbroker.
Jordan Belfort claims he was fired after the company encountered financial issues as a result of the 1987 Black Monday stock market crash.
Prior to now, Belfort had doubts about cryptocurrencies. He had previously referred to Bitcoin as "mass hallucination" and "frickin' craziness."
Belfort altered his mind after becoming more knowledgeable about cryptocurrencies and when their prices rose.
Despite claiming that "I could easily make $10 million," Belfort has turned down offers to make N.F.T.s with a wolf theme.
According to Belfort, the regulation of the bitcoin market is something he is "massively looking forward to." At the moment, Belfort has invested in a number of bitcoin startups.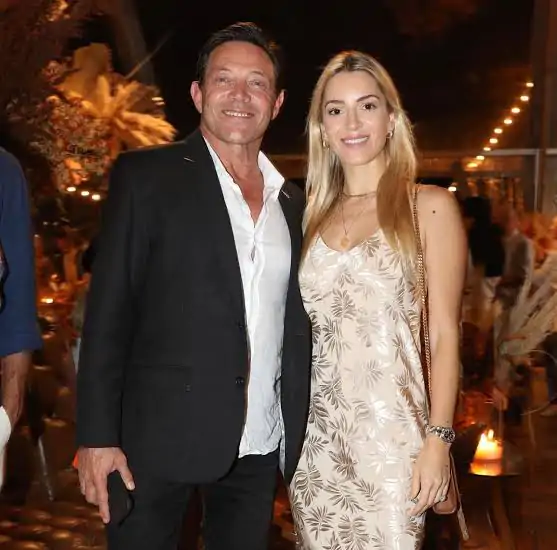 Jordan Belfort Net Worth
Jordan Belfort is a renowned American entrepreneur, speaker, author, and former stockbroker with a net worth of $100 million.
Personal Life
Denise Lombardo, Belfort's first wife, got separated with him while he was in charge of Stratton Oakmont.
He later married British-born, Bay Ridge, Brooklyn-raised model Nadine Caridi, whom he had met at a party. With their union blessed with two children.
Jordan Belfort is currently married to Cristina Invernizzi after they tied the knot in 2021.
Following her allegations of domestic abuse, which were sparked by his issues with drug addiction and infidelity, Belfort and Caridi ultimately divorced. In 2005, they got divorced.
The opulent boat Nadine, which was initially constructed for Coco Chanel in 1961, was last owned by Belfort. The boat was given the new name Caridi.
The yacht capsized in June 1996 off the coast of Sardinia, but all of the passengers were saved by frogmen from the Italian Navy's COMSUBIN special forces unit.
Belfort claimed that despite his captain's advise, he insisted on setting sail in strong weather, which caused the ship to sink when waves broke the foredeck hatch.
Social Media