Who is Angie Harmon?
Angela Michelle Harmon (born August 10, 1972) popularly known as Angie Harmon is an American actress and model. She is best known for her role as Detective Jane Rizzoli on the TNT series Rizzoli & Isles. She is also known for her role as Barbara Gordon in Batman Beyond: Return of the Joker (2000) and Ronica Miles in Agent Cody Banks (2003).
Angie Harmon's Wiki Profile
| | |
| --- | --- |
| Full Name: | Angela Michelle Harmon |
| Date of Birth: | August 10, 1972 |
| Age: | 51 years old |
| Place of Birth: | United States |
| Occupation: | Actress/Model |
| Nationality: | American |
| Height: | 5"9 |
| Net Worth: | $35 million |
| Marital Status: | Single |
| | |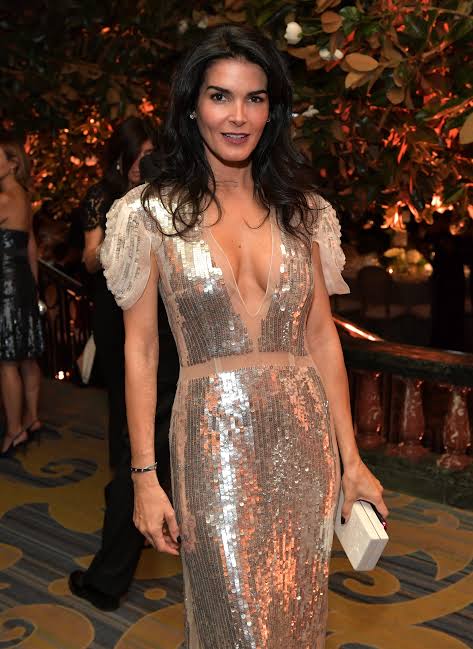 Early Life and Education
Angie was born on August 10, 1972 in Highland Park, Texas, United States. She is 51 years old as of September 2023. She was born to Daphne Demar (Mother) and Lawrence Paul "Larry" Harmon. Her father is a hospital information network executive in Dallas, Texas. Information about her mother's profession is scarce at this time.
Angie attended Highland Park High School in 1990. Further information about her academic qualifications is scarce at this time.
Is Angie Harmon Related To Mark Harmon?
Both Angie Harmon and Mark Harmon are known for their crime-stopping roles in their respective American crime drama series. They share the same last name and played similar roles in the shows NCIS and Rizzoli & Isles.
Despite the coincidence and the fact that they have the same name, they are not related. Mark Harmon was born in 1951 in California to Elyse Knox and Tom Harmon. On the other hand, Angie Harmon was born in 1972 to Daphne Demar and Larry Harmon.
Career
Angie started her career as a child model. In 1987, she won a Seventeen modeling contest. She also won a Spectrum Model Search contest shortly afterward pursued a successful modeling career, and became well-known in the early 1990s. She worked as a runway model for Calvin Klein, Giorgio Armani, and Donna Karan and appeared on the covers of ELLE, Cosmopolitan, and Esquire. She is signed with IMG Models in New York City.
She began her acting career in 1995 after being discovered on a plane by David Hasselhoff. She then had a leading role in Baywatch Nights and the short-lived C-16: FBI. She also appeared in the 1998 film, Lawn Dogs, which received only a limited theatrical release.
In the late 1990s, she joined the NBC series Law & Order, where she portrayed the character ADA Abbie Carmichael from 1998 to 2001. During this time, she also voiced Barbara Gordon in the animated film Batman Beyond: Return of the Joker. After appearing in the 2001 direct-to-video film Good Advice, she had a supporting role in Agent Cody Banks (2003), playing the CIA handler of a teenage agent (Frankie Muniz).
In 2006, Harmon starred in an ABC pilot Secrets of a Small Town. She also starred in another failed television show on NBC, Inconceivable, which was canceled after two episodes. The following year, she starred in another ABC pilot, Women's Murder Club. From 2010 to 2016, she costarred with Sasha Alexander in the TNT crime-drama series Rizzoli & Isles, playing Boston police detective Jane Rizzoli. The show premiered on July 12, 2010.
In June 2021, Angie signed a multi-picture development deal with Lifetime where she hosted the documentary series Cellmate Secrets and starred as Hazel King in Buried in Barstow.
Personal Life
As of September 2023, Angie Harmon is not married and possibly single. However, the actress/model was previously married to former NFL player Jason Sehorn. The pair got engaged in March 2000 and got married in June 2001. They have three daughters: Finley, Avery, and Emery. Unfortunately, in November 2014, the pair announced their separation after 13 years of marriage.
Angie was also engaged to American actor Greg Vaughan. The pair got engaged in 2019 and parted ways in 2021.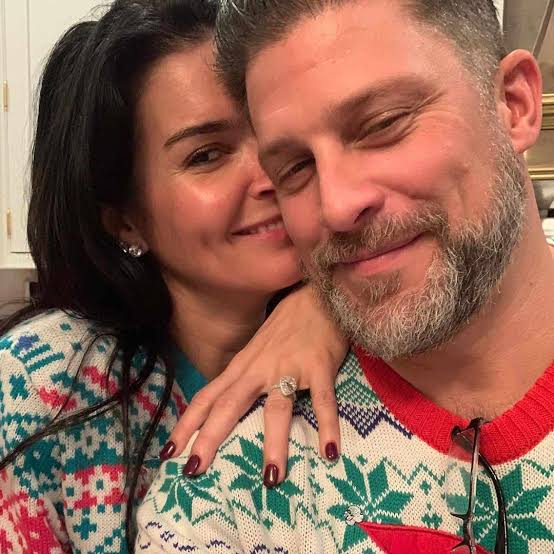 Net Worth
As of September 2023, Angie Harmon's net worth is estimated to be $35 Million.