Famous Nigerian hypeman, Emmyblaq, will be in Eket, Akwa Ibom State, on February 20, 2023, to grace the birthday celebration of MC Generous and Hypeman Akpos.
The epoch event tagged "Ballers Lifestyle" will take place at Golden Bay Nite Club, The Rasems Place in Eket.
'Ballers Lifestyle' which is put together by Generous Concept, will be one of a kind, being the first event in Eket to have the celebrity Hypeman, Emmyblaq efr as the guest hypeman.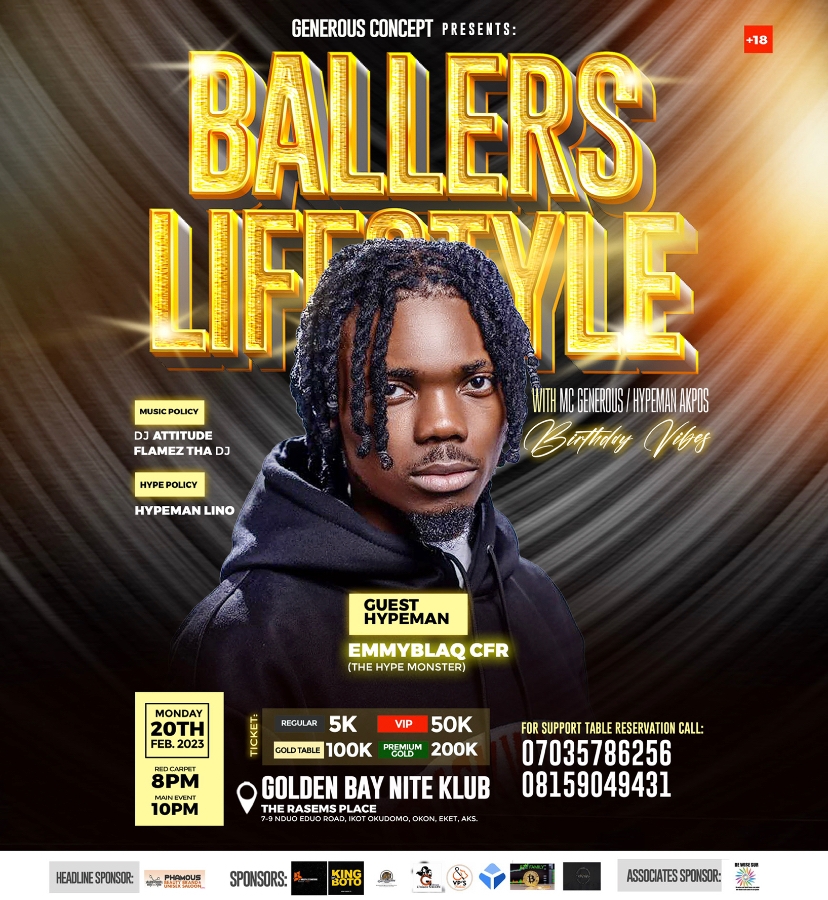 MC Generous, Hypeman Akpos, and all the top ballers in town are gearing up to enjoy an unforgettable moment with Emmyblaq efr who will be bringing his vibes to the oil city.
Hypeman Akpos is a fast-rising Nigerian hypeman who will be hoping to meet his role model which is a dream come true for the youngster who took the entertainment industry with storm.
Tickets are available for the event, so get your tickets so you won't get left out.