In this Ehizogie Ogbebor biography, you will find out untold facts about the Nigerian female entrepreneur which you probably didn't know about.
Ehizogie Ogbebor is a Nigerian businesswoman well known for her interior design company, Sayaveth Interiors & Hotels, one of the best and well known in hospitality firms in Nigeria.
Ehizogie Ogbebor Biography
Ehizogie Ogbebor born June 15, 1985, better known as Ehi Ogbebor, is a Nigerian female entrepreneur, founder and CEO of CEO of the multi-million company, Sayaveth Interiors, and Hotels.
Ehi Ogbebor was born in Edo state where she grew up alongside her siblings although she originally hails from Imo State, the South Eastern part of Nigeria. At the age of 6, she was opportune to attend an end-of-the-year annual cultural dance at the Oba of Benin palace.
READ MORE: Sam Adeyemi Biography: Age, Family And Net Worth
Early Life and Education
Ehi Ogbebor was born to the family of Mr. and Mrs. Ogbegbor, a native of Imo State, the south east geopolitical zone of Nigeria, from the Igbo tribe.
She was born and raised in Benin City, Edo State where her parents were living after they had moved in to set up a family business before she was born.
Ehi Ogbebor was privileged to visit the Oba Of Benin's palace for an annual cultural dance festival (Igue Festival) in 1991. During the festival at the palace, Oba Erediauwa, and his chiefs walked to her, and she was recognized despite being a young girl.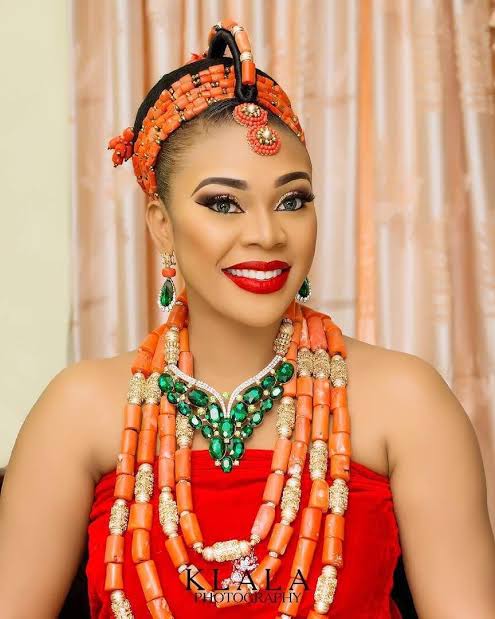 Career
Ehizogie Ogbebor is a skillful businesswoman who is successful in her niche despite the odds and has rose to become of the richest businesswomen in Nigeria, widely known for her hotel business.
The popular and successful business mogul is the founder and CEO of Sayaveth Interiors & Hotels, one of the most popular interior and hospitality firms in Nigeria.
READ MORE: Ibrahim Suleiman Biography: Meet Linda Ejiofor's Husband
She started as a marketer for an Insurance company where she worked for eight years before starting her Interiors and Decoration business which she is currently known for.
Ehizogie Ogbebor Net Worth
Ehi Ogbebor's net worth is estimated at $1million. Being of the influential businesswomen in Nigeria through her interior design company.
Ehizogie Ogbebor Mansion
She completed her million-dollar mansion when she celebrated her 35th birthday.
Thanks for reading Ehizogie Biography, please share on social media.