Jane Fara Fauzzier Afia Boafowaa Yahaya Awindor, born April 10, 1987, is a famous Ghanaian singer and songwriter. She has mesmerized audiences with her powerful vocals and heartfelt lyrics.
In this article, we will take a closer look at the life and career of Efya, from her early days to her rise to fame, her net worth, awards, and personal life.
Early Life and Education
Efya was born on April 10, 1987, in Kumasi, Ghana. From a young age, she displayed a natural talent and passion for music.
Growing up in a musical family, with a mother who was a singer, Efya was exposed to various genres and musical influences.
Her love for singing and performing grew stronger over the years, leading her to pursue a career in the music industry.
After completing her basic education, Efya attended Yaa Asantewaa Secondary School, where she continued to nurture her musical abilities. She participated in school talent shows and local singing competitions, garnering attention for her soulful voice and stage presence.
It was during this time that Efya realized her true calling and made the decision to pursue music professionally.
Career
Efya's journey to success began when she auditioned for the music reality show "Stars of the Future" in 2006.
Her breathtaking performances captivated the judges and the audience, and she emerged as the first runner-up of the competition.
This was a turning point in her career, as it opened doors to opportunities in the music industry.
In 2008, Efya joined the group "Irene and Jane," a collaboration with another talented singer, Irene Logan.
The duo released the album "Unveiled," which received critical acclaim and showcased Efya's versatility and vocal range. However, it was her solo career that truly propelled her to stardom.
Efya's debut solo album, "Love Genesis," was released in 2013 and received widespread recognition. Her unique blend of soul, R&B, and Afrobeat, coupled with her raw and emotive delivery, resonated with listeners across Ghana and beyond.
Since then, Efya has released several hit singles and collaborated with renowned artists both locally and internationally.
Her discography includes popular tracks such as "Forgetting Me," "Best in Me," and "Until the Dawn." Efya's music not only showcases her exceptional vocal abilities but also addresses themes of love, empowerment, and self-discovery.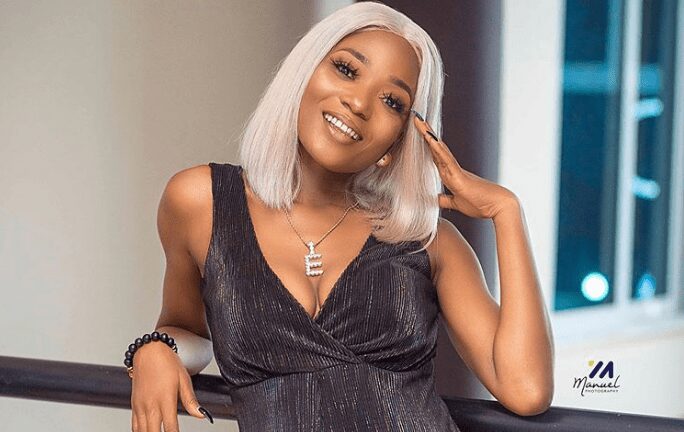 Efya Net Worth
As of 2023, Efya's net worth is estimated to be around $500,000. Her income stems from music sales, performances, endorsements, and brand partnerships.
Additionally, she has ventured into other business endeavors, including fashion and beauty collaborations. Efya's talent and entrepreneurial spirit have contributed to her financial success and secured her position as one of Ghana's top female musicians.
Awards
Efya's incredible talent has been recognized through numerous awards and nominations. She has won multiple Ghana Music Awards, including the Best Female Vocal Performance and Best Collaboration categories.
Additionally, Efya has received international recognition, with nominations at the MTV Africa Music Awards and the All Africa Music Awards.
Her ability to connect with audiences through her music, coupled with her dedication to her craft, has solidified her status as one of Ghana's most respected and influential artists.
Personal Life
Beyond her music career, Efya is known for her warm and down-to-earth personality. She remains connected to her roots and actively participates in philanthropic initiatives aimed at empowering women and children in Ghana.
Efya's passion for social causes and her desire to make a positive impact on society are evident in her actions and advocacy
In her free time, Efya enjoys spending time with her loved ones, exploring new musical genres, and nurturing her creativity through various artistic endeavors.
She is a strong advocate for self-expression and encourages her fans to embrace their individuality and follow their dreams.
Frequently Asked Questions
What is Efya's real name?
Efya's real name is Jane Awindor.
Where was Efya born?
Efya was born in Kumasi, Ghana.
How did Efya start her music career?
Efya gained recognition through her participation in the music reality show "Stars of the Future" in 2006.
What is Efya's net worth?
As of 2023, Efya's net worth is estimated to be around $500,000.
Has Efya won any awards?
Yes, Efya has won several Ghana Music Awards, including Best Female Vocal Performance and Best Collaboration.