Stacey Yvonne Abrams, born December 9, 1973, better known as Stacey Abrams, is an American politician, lawyer, author, and voting rights activist. From 2011 until 2017, she served as the minority leader in the Georgia House of Representatives, where she had been a member since 2007.
Abrams, a Democrat, established Fair Fight Action in 2018, a group that works to combat voter suppression.
Wiki Profile
| | |
| --- | --- |
| Full Name: | Stacey Yvonne Abrams |
| Date of Birth: | December 9, 1973 |
| Place of Birth: | Madison, Wisconsin |
| State of Origin: | Georgia |
| Nationality: | American |
| Occupation: | Politician, lawyer, author |
| Net Worth: | Not revealed |
| Husband/Spouse: | Not Revealed |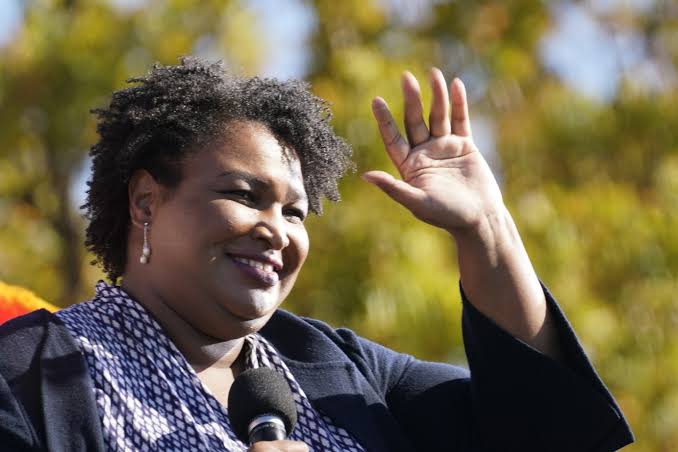 Early Life and Education
Stacey Abrams was born in Madison, Wisconsin, and grew up in Gulfport, Mississippi. She was born into the family of Robert and Carolyn Abrams.
She relocated with her family to Atlanta, Georgia, in 1989 so that her parents could pursue doctorate degrees in divinity at Emory University.
While Abrams and the other two siblings remained in Atlanta, the couple later became Methodist ministers and moved back to Mississippi with their three youngest children.
She attended Avondale High School, where she received the valedictorian award in 1991. She was chosen for the Telluride Association Summer Program in 1990.
Stacey Abrams graduated with honors from Spelman College in 1995 with a Bachelor of Arts in interdisciplinary studies (political science, economics, and sociology).
Abrams attended the University of Texas at Austin's LBJ School of Public Affairs as a Harry S. Truman Scholar to study public policy, where she graduated with a Master of Public Affairs in 1998.
She graduated with a Juris Doctor from Yale Law School in 1999.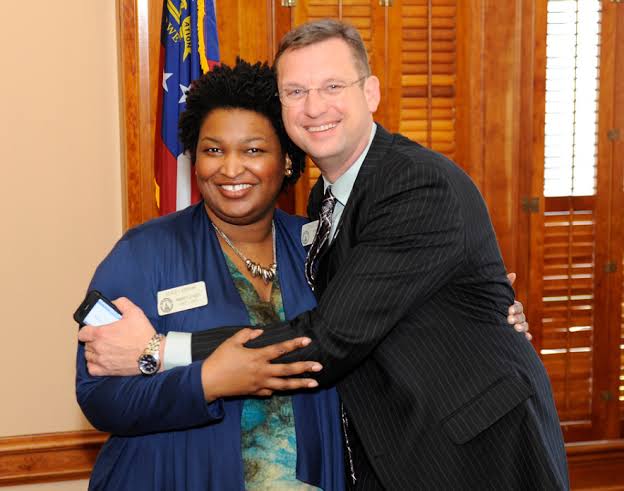 Career
She was hired at the age of 17, while still a high school student, to type for a congressional campaign. Later, after editing a campaign speech, she was hired as a speechwriter.
While still in college, she worked in the Maynard Jackson, mayor of Atlanta, office's child services division.
Later on, she worked as an intern for the US Environmental Protection Agency. Abrams participated in a protest on the Georgia Capitol steps in 1992 as a first-year student.
She helped burn the Georgia state flag, which at the time featured the Confederate battle flag, as part of the protest. In 1956, it was added to the state flag as a protest against the civil rights movement.
Stacey Abrams worked as a tax lawyer at the Sutherland Asbill & Brennan law firm in Atlanta after earning his law degree, with a concentration on tax-exempt organizations, healthcare, and public finance.
She co-founded and held the position of senior vice president of the financial services company NOW Corp. (formerly NOWaccount Network Corporation) in 2010 while still a member of the Georgia General Assembly.
She is also the CEO of Sage Works, a top legal consulting company which has represented famous clients.
Abrams was made a deputy city attorney for the City of Atlanta in 2002 when he was 29 years old.
Abrams entered the race for the 84th district of the Georgia House of Representatives in 2006 when JoAnn McClinton declared she would not run for reelection.
In the Democratic Party primary, Abrams faced up against political operative Dexter Porter and former state legislator George Maddox.
She outraised her two rivals, garnered 51% of the vote, and won the primary election to avoid a runoff.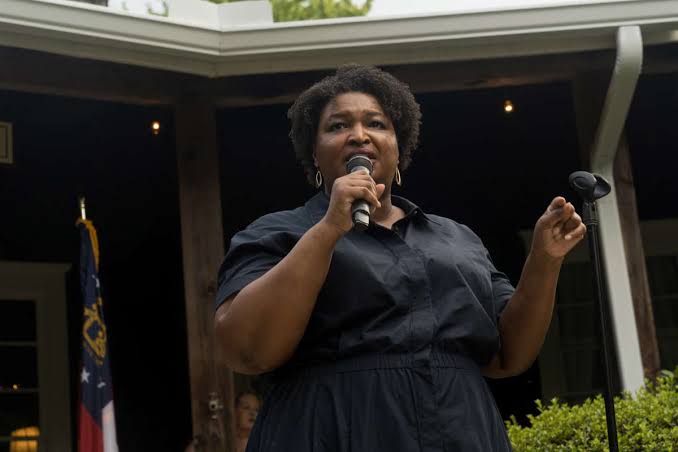 Stacey Abrams Net Worth
Stacey Abrams is a famous American politician, lawyer, author, and voting rights activist. Her net worth has not been estimated yet.
Personal Life
We don't currently have information about Stacey Abrams' relationship or marriage life. However, the politician hasn't revealed anything about her personal life.
Stacey Abrams has an height of 1.6m, and a weight of 115kg.
Social Media
Instagram: @staceyabrams
Twitter: @staceyabrams