Simone Biles Biography
Simone Arianne Biles, born March 14, 1997, better known as Simone Biles, is an American artistic gymnast. She has 31 Olympic and World Championship medals, making her the most decorated American gymnast. Simone Biles was born in Columbus, Ohio, hails from Spring, Texas in the United States.
Wiki Profile
| | |
| --- | --- |
| Full Name: | Simone Arianne Biles |
| Date of Birth: | March 14, 1997 |
| Place of Birth: | Columbus, Ohio |
| State of Origin: | Columbus, Ohio |
| Nationality: | American |
| Net Worth: | $2 million |
| Husband/Boyfriend: | Jonathan Owens |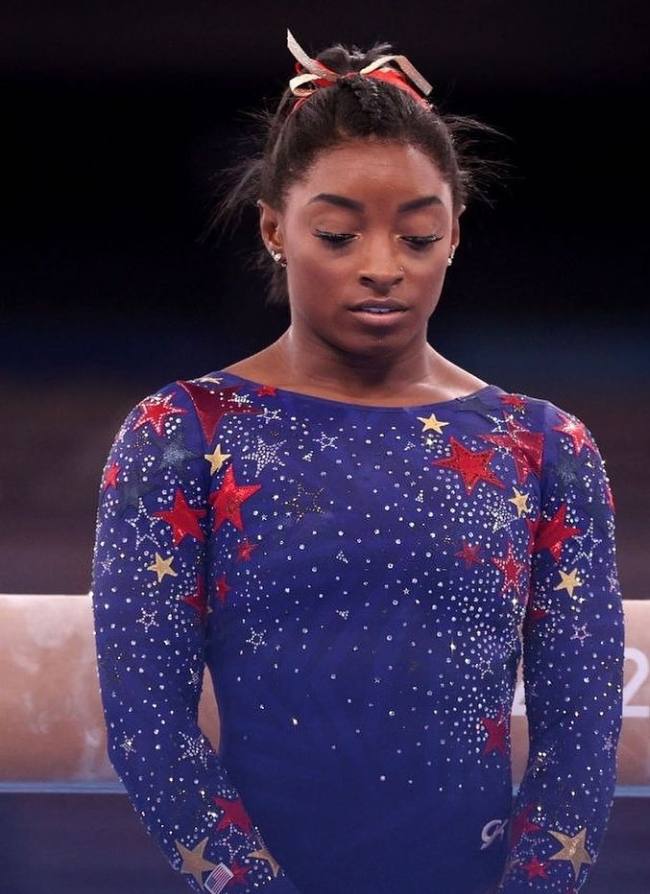 Early Life and Education
Simone Biles was born in Columbus, Ohio and is the third of four siblings. Her mother, Shanon Biles was unable to care for her and other siblings Adria, Ashley, and Tevin. They were all in and out of foster care.
After learning that his grandkids were in foster care, Biles' maternal grandfather, Ron Biles, and his second wife, Nellie Cayetano Biles, began temporarily caring for Shanon's children in the north Houston suburb of Spring, Texas, in 2000.
Simone Biles and her younger sister Adria were adopted by the couple in 2003. The two oldest children were adopted by Ron's sister, Shanon's aunt Harriet.
Simone Biles obtained Belizean citizenship through her adopted mother and considers Belize to be her second home. Biles and her family are devout Roman Catholics.
Simone Biles attended Harris County's Benfer Elementary School. In 2012, she decided to transfer from public to home schooling, allowing her to boost her training from 20 to 32 hours each week.
She completed her secondary education entirely at home, graduating in mid-2015. On August 4, 2014, Biles verbally committed to UCLA. She intended to postpone enrollment until after the 2016 Summer Olympics in Rio de Janeiro, and she signed her National Letter of Intent with UCLA in November 2014.
In January 2018, Biles was enrolled in online business administration studies at the University of the People and serving as a brand ambassador for the institution.
Career
Simone Biles began gymnastics at the age of six on a day-care field trip. The instructors advised her to continue gymnastics and she quickly enrolled in Bannon's Gymnastics' optional training program. At the age of eight, she began training with coach Aimee Boorman.
Simone Biles is known for her flexible body, which gives her an edge over others in the gymnastics category.
On July 1, 2011, at the age of 14, Biles began her elite career in the 2011 American Classic in Houston. She finished third overall, first on the vault and balancing beam, fourth on the floor exercise, and eighth on the uneven bars.
Later same month, Biles competed in the 2011 U.S. Classic in Chicago, Illinois, finishing 20th overall, fifth on balancing beam, and fifth on floor exercise.
Simone Biles made her senior international debut in March 2013 at the American Cup, a FIG World Cup event. She and Katelyn Ohashi were named as replacements for Elizabeth Price and 2012 Olympic gold champion Kyla Ross, who both withdrew due to injuries.
After a fall off the balance beam, Biles finished second behind her colleague, Ohashi.
Biles competed in the 2013 City of Jesolo Trophy in Jesolo, Italy. She won the all-around, vault, balancing beam, and floor exercise medals, as well as helping the US team win gold.
She and the US delegation then raced in an international triathlon against teams from Germany and Romania in Chemnitz, Germany. The United States won the gold medal in team competition.
Biles performed the all-around during qualification at the 2020 Olympic Games, helping the US qualify for the team final in second place behind the ROC team.
On qualifications, she landed completely off the floor on one of her tumbling passes, stepped one foot off the landing mat during her Cheng vault, and took numerous significant trips back on her balance beam dismount.
Despite these gaffes, Biles qualified first for the all-around final. She also qualified first for the vault final, finished second in the floor exercise final behind Vanessa Ferrari, and qualified for the balancing beam and uneven bars finals.
5 facts about Simone Biles
Simone Biles was born in Columbus, Ohio and her hometown is Spring, Texas in the United States.
Biles holds the record for the most world medals (25) and most world gold medals (19).
Biles is the first American female gymnast to win a world medal in every event.
She has a sponsorship deal with Mike.
Biles started gymnastics at the age of six, which was part of a day-care field trip.
Simone Biles Boyfriend
Biles previously had a relationship with fellow gymnast Stacey Ervin Jr., which lasted from 2017 to 2020.
She is currently in a relationship with American football player Jonathan Owens after they met in August 2020.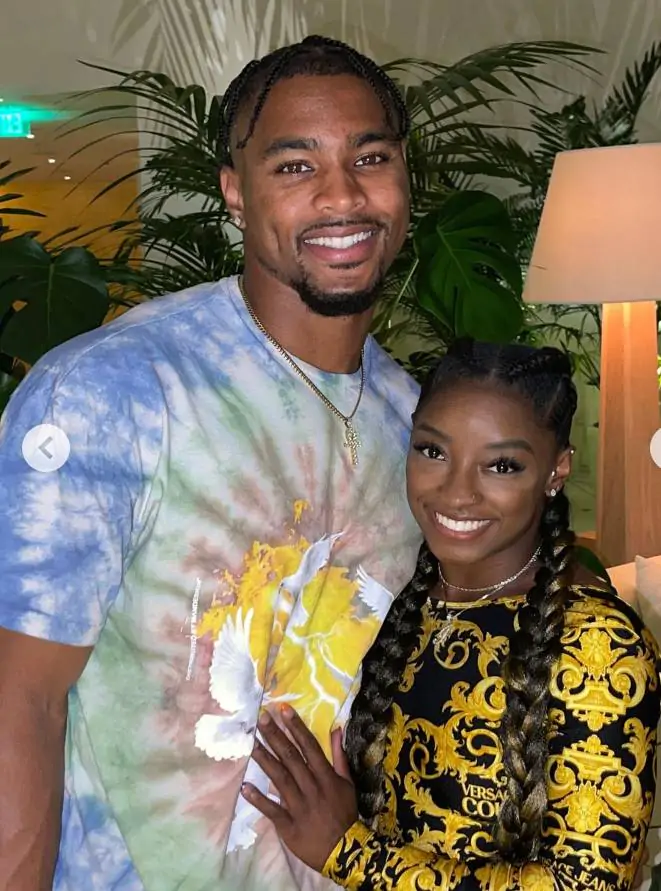 Simone Biles Net Worth
Simone Biles is an American gymnast with an estimated net worth of $2 million.
Controversies
During the 2020 Olympic Games in Tokyo, Simone Biles announced on July 28, 2021 that she has withdrawn from the finals of the individual all-round competition due to mental health concerns.
On July 30, after further medical evaluation, Biles withdrew from the vault and uneven bars finals.
Shs said that she experienced "the twisties", a psychological phenomenon causing a gymnast to lose air awareness while performing twisting elements.
Simone Biles was heavily criticized although many athletes all over the world showed their support for the young athlete.
Conclusion
Biles has made her country proud, flying the famous American flag with gallery of medals.
The young American gymnast has set and broken many records, rewriting history with her flaws.
Despite all her achievement, Biles was criticized after she withdrew from the Tokyo 2020 Olympic Games siting mental health concerns.
Thanks for reading, please share and don't forget to drop your comments.