Show Dem Camp (SDC) is a famous Nigerian rap duo which is consists of Wale Davies (Tec) and Olumide Ayeni (Ghost). The duo has been together for several years and released more than 100 songs together.
Show Dem Camp Bio:
| | |
| --- | --- |
| Real Names: | Wale Davies & Olumide Ayeni |
| Date of Birth: | Nil |
| Place of Birth: | Nigeria |
| Nationality: | Nigerian |
| Occupation: | Singers |
| Net Worth: | $5 million |
| Wife/Girlfriends: | Not Married |
| Record Label: | Show Dem Camp Records, Fatherland |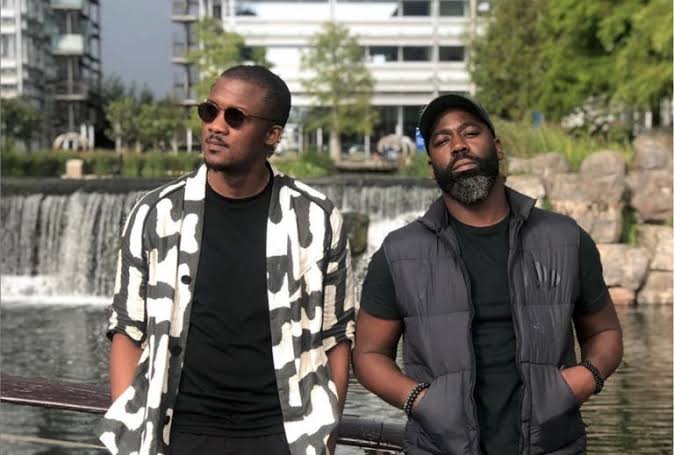 Early Life and Education
The talented duo, though born in Nigeria, spent their formative years growing up in various European cities and the United States.
Embracing diverse cultures and experiences, their journey eventually led them back to Lagos, where they set their sights on a promising career in the music industry.
While Tec's professional endeavors led him to the financial sector in Amsterdam, destiny beckoned him to return to his roots in Nigeria.
Career
Tec and Ghost, both talented solo rap artists, found themselves in an unexpected encounter at a battleground, only to realize that they shared the same stage name, "Golden Child."
This serendipitous meeting laid the foundation for a remarkable journey together as they joined forces to form a dynamic rap duo.
Experimenting with various stage names like Loose Cannonz, BlackBoysDown, and Third Eye Renegades, they eventually settled on the name "Show Dem Camp" – a name that would come to represent their artistic prowess.
As their collaboration flourished, Tec and Ghost expanded their horizons beyond just being skilled rappers.
They embarked on an exciting venture, taking on the role of record label owners, adding yet another facet to their multifaceted careers. In 2010, they made a significant mark with their first mixtape, "Clone Wars Vol. 1," showcasing their raw talent and setting the stage for a string of successful albums to come.
Throughout their musical journey, Show Dem Camp has not only made their mark in the rap world but has also become known for collaborating with a diverse range of Alté artists.
From the soulful melodies of Tems to the captivating sounds of BOJ, Odunsi The Engine, Cruel Santino, Buju, Ladipoe, Wani, and many others, Tec and Ghost have shown an unparalleled ability to blend their unique rap style with various musical influences.
With each release under the Clone Wars Series and Palm Wine Music, Show Dem Camp continues to captivate audiences with their distinct sound and thought-provoking lyrics.
Their evolution from solo artists to a dynamic duo and now as record label owners speaks volumes about their dedication to the craft and their commitment to pushing the boundaries of creativity.
As they collaborate with a diverse array of artists and continue to make waves in the music industry, Show Dem Camp's influence and impact on the Nigerian music scene only grow stronger, solidifying their position as a force to be reckoned with.
Show Dem Camp Net Worth
Show Dem Camp is a veteran music duo with a net worth of $5 million. The superstar has been in the music industry for more than 10 years.
Social Media
Twitter: @showDemCamp
Instagram: showdemcamp