Sarah Hassan Biography
Sarah Hassan's livelihood started in Mombasa, Kenya. The very beautiful star was born on September 5, 1988. Her parents are Lucian and Hassan. Sarah has no brothers or sisters and is the only child in her family.
Sarah Hassan is a Kenyan actress, model, producer, and TV host who has appeared in several films and television series. She is notable for the charm, radiance, and brilliance she brings to the screen and very famous for her role in Citizen TV series such as, Tahidi High, The Wedding Show, and Zora.
The award-winning Kenyan screen goddess who does fashion modeling as well as TV presenting is a mother of one who she put to bed in 2019, two years after her marriage with Martin Dale, whom she first met at the gym before they started dating.
This half Kamba and half Coasyarian (Arab) Kenyan model/actress who spent two and a half years in Los Angeles, California to study and learn more about the film industry, produced and featured on the television film "Plan B" (2019) alongside Daniel Etim Effiong. The film already enjoyed over one million views on YouTube in the first two weeks of its release.
Wiki Profile
| | |
| --- | --- |
| Real Name: | Sarah Hassan |
| Date of Birth: | 08 September, 1988 |
| Place of Birth: | Mombasa town, Mombasa County, Kenya |
| Nationality: | Kenya |
| Marital Status: | Married (Martin Dale) |
| Occupation: | Actress, Model, Film producer, TV Presenter |
| Net Worth | $2 million – $5 million |
Early Life and Education
Sarah Hassan was born on September 5, 1988, in Mombasa Town, Mombasa County, Kenya. She is the only child of her parents, Lucian (mother) and Hassan (father), whom she spent most of her childhood in Mombasa, Kenya, with.
Sarah Hassan, popularly known as "Zora" on the Zora Citizen TV drama series, managed to graduate with her O-levels from Machakos Girls High School and get admitted into the university.
She got her Bachelor degree of Science in Actuarial Science in Jomo Kenyatta University of Agriculture and Technology. However, the actress did not work a single day in her degree from the Jomo Kenyatta University of Agriculture and Technology.
Instead, she chased the star path by enrolling and graduating from New York Film School in 2016.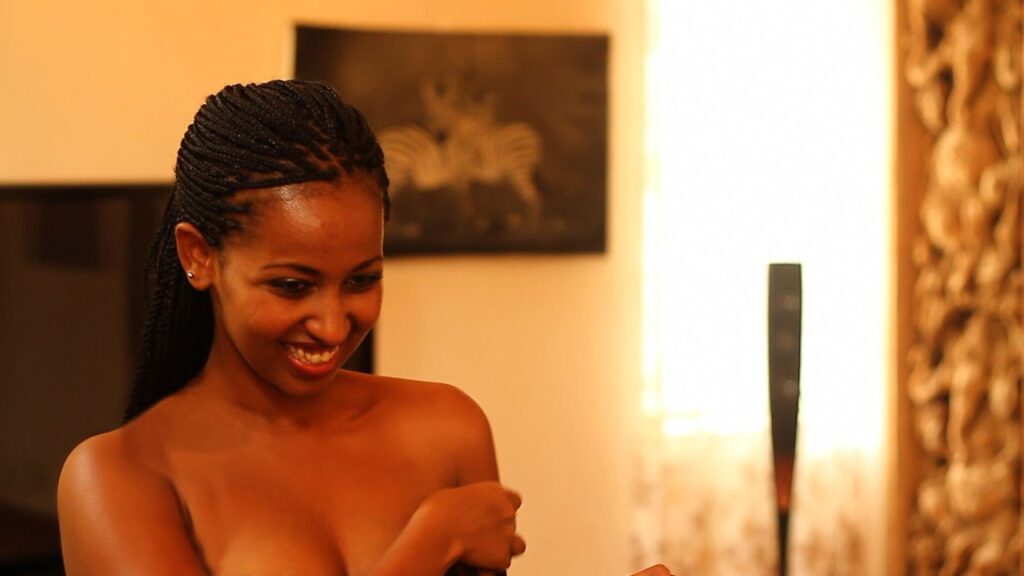 Career
Sarah Hassan, fondly called Tanya started working as a host Mashariki Mix at Mnet Africa in 2013. In 2015, she managed to become a host on Discovery +254 at Nation Media Group. In September 2015, she changed her previous job and became a Host Mashariki Max at Startimes Tanzania. 
Sarah started her acting profession in 2009 when she was cast in the lead role of Tanya in the comedy-drama local TV show, Tahidi High, which became the talk of the town those days. Her beauty, together with the talent she depicts on screen, led to her becoming the model's revolution in the Kenyan film scene.
Shortly after, Sarah got a chance to play a character in Demigods, Saints, Changes, Sakata, House of Lungula, Jane and Abel, Live or Die, Now that You're Here, How to Find a Husband, and Plan B.
Sarah Hassan participated in a British historical drama called "I Am a Slave" and has also played a detective role in the movie, Crime and Justice, which is currently on Showmax.
She also became a host of a reality show that aired on Maisha Max. Sarah Hassan stepped into the shoes of Noni Gathoni in 2013 as the host of "The Wedding Show" that aired on Citizen TV. She did the job for about one year and left in December 2014.
Apart from acting and TV hosting, Sarah Hassan has made a name for herself by working in the local fashion industry both as a model and as a spokesperson.
Movies
Demigods
Saints
Changes
Sakata
House of Lungula
Jane and Abel
Live or Die
Now that you're here
Discovery +254
How to Find a husband
Plan B
Maisha Max
I am Slave
Mama Duka
Utopia
The Company You Keep (short movie)
A Dark Place
Reflections (Short movie)
Just in Time
The Edge of Her Mind Anthology
Awards:
2011: Best Actress award for Tahidi High at the Chaguo la Teeniez Awards
2013: Best Supporting Actress Award for House of Lungula at the Kalasha Awards
2015: Best TV Host Award for Discovery +254 at Kalasha Awards.
2018: Best Short Film for The Company You Keep at LA Shorts Awards
2019: Best Actress for Plan B at Kalasha Awards
Personal Life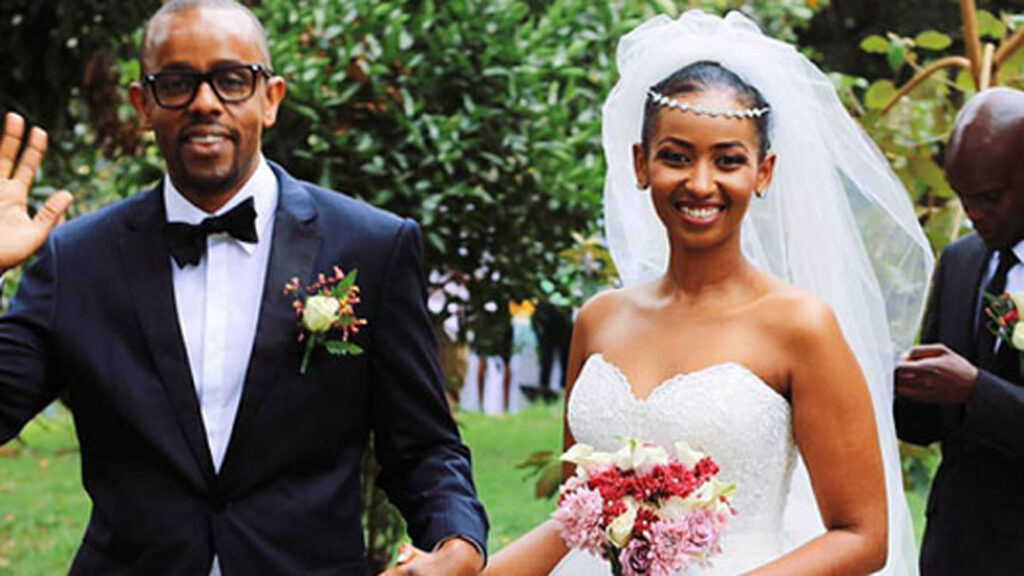 Sarah and her husband Martin Dale were dating for quite a long time, until 2015, when Sarah Hassan's wedding was finally announced. She posted a picture of her hand with a luxurious ring and a photo of herself and Martin Dale.
Martin Dale and Sarah Hassan finally got hooked martially when they wedded on February 25, 2017.
The beautiful wedding ceremony was held in Karura Forest. Two years after, the couple had a bouncing baby boy in April, 2019.
Social Media
Instagram: @hassansarah
Twitter:  @sn_hassan
Facebook: Sarah Hassan