Chief Pete Edochie, MON, born March 7, 1947, is a veteran and influential Nigerian actor. He was born in Zaria and hails from Nteje in Oyi Local Government Area, Anambra State, Nigeria. Edochie is regarded as one of Africa's most talented actors, having received the Africa Magic Industry Merit Award.
Wiki Profile
| | |
| --- | --- |
| Full Name: | Chief Pete Edochie |
| Date of Birth: | March 7, 1947 (75 years old) |
| Place of Birth: | Zaria, Kaduna |
| State of Origin: | Anambra |
| Nationality: | Nigerian |
| Occupation: | Actor |
| Net Worth: | $4 million |
| Wife: | Josephine Edochie |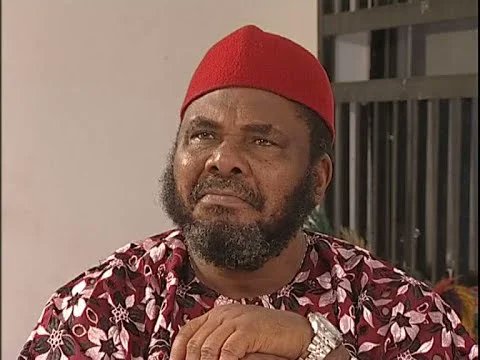 Early Life and Education
Pete Edochie was born in Zaria, Kaduna State, Nigeria. He turned 70 in 2017, and after having lived "three scores and ten" years, he stated he still feels strong.
He attended St. Patrick's and St. James Primary School in Zaria for his primary education. After that, he went to St. John's College for his secondary education.
Pete Edochie studied at the School of Journalism and Television in England, as well as taking various courses abroad.
Career
Edochie worked for the Nigerian Railway Corporation after secondary school and before traveling to England to study. After that, in 1967, he went into radio.
Edochie began his career in radio broadcasting as a junior programming assistant at the age of 20, later rising to the position of Director.
He was the Director of Programs, but he also served as Deputy Managing Director and as Managing Director on occasion.
He left ABS as the government tried to politicize the activities of their FM station, forcing the entire management team, including him, to resign.
He was supposed to be the MD's immediate successor, but he had to quit to pursue a career in the film industry.
He had previously appeared in Things Fall Apart and earned an International Award.
For his participation in Things Fall Apart, the BBC travelled into Nigeria to interview him. He has a total of 18 films to his credit.
Edochie praised the Wikimedia movement in Nigeria by appearing in a film to raise knowledge and use of Wikipedia among older generations in September 2017.
Pete Edochie starred in the film "Fatal Arrogance" in 2020, which was met with a lot of backlash.
The Islamic Movement in Nigeria, better known as Shiites, has attacked the legendary Nollywood actor over his role in a new film, claiming that the film tries to portray the union as a terrorist organization.
However, the actor stated that he is not responsible for any troubles that the film may cause, instead holding the film's producers accountable.
Pete Edochie Net Worth
Pete Edochie has an estimated net worth of $4 million. The actor is one of the founding members of Nollywood, having starred in several films.
Movies & TV Series
Pete Edochie has appeared in several Nollywood movies and television series. Below are some of his movies:
No More War

 (2005)

Ola… the Morning Sun (2005)
Price of Ignorance (2005)
The Price of Love: Life Is Beautiful (2005)
Sacred Tradition (2005)
The Tyrant (2005)
Across the Niger (2004)
Coronation (2004)
Dogs Meeting (2004) …. Anacho
Dons in Abuja (2004)
The Heart of Man (2004)
King of the Jungle (2004)
Love from Above (2004)
My Desire (2004)
Negative Influence (2004)
The Staff of Odo (2004)
Heavy Battle (2008)
Test Your Heart (2008)
Greatest Harvest (2007)
Secret Pain (2007)
Fair Game (2006)
Holy Cross (2006)
Lacrima (2006)
Living with Death (2006) …. Mr. Harrison
Passage of Kings (2006)
Simple Baby (2006)
Zoza (2006)
Azima (2005)
Baby Girl (2005)
End of Money (2005)
Living in Tears (2005)
Never End (2005)
Miserable Wealth (2003)
The Omega (2003)
Onunaeyi: Seeds of Bondage (2003)
Rejected Son (2003)
Selfish Desire (2003)
Super Love (2003)
Tears in the Sun (2003)
Tunnel of Love (2003)
When God Says Yes (2003)
Battle Line (2002)
My Love (2002)
St. Michael (2004)
Above Death: In God We Trust (2003)
Arrows (2003)
Billionaire Club (2003)
Egg of Life (2003)
Honey (2003)
Love & Politics (2003)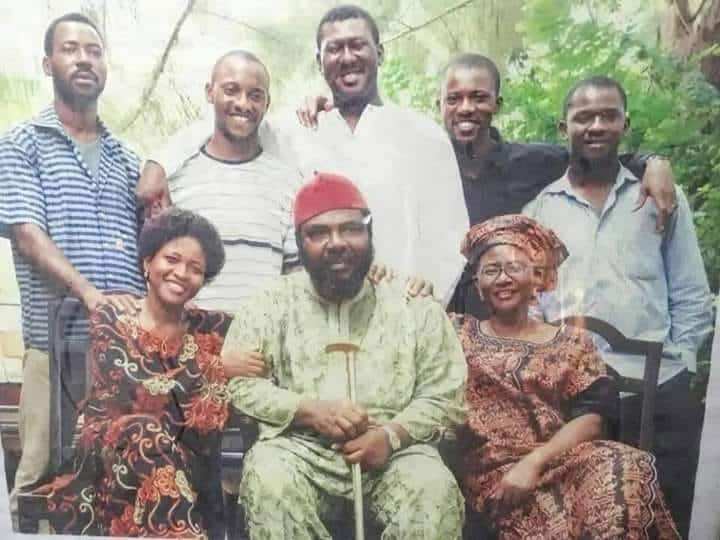 Awards & Recognition
Member of the Order of the Niger

, Former President Olusegun Obasanjo, 2003

Special Recognition Award, Best of Nollywood (BON), 2013
Industry Merit Award, Africa Magic Viewers' Choice Awards, 2014
Life Impact Awards, Times Heroes Awards, 2017
Movie Personality of the Year, City People Magazine, 1999
Best Actor in Africa, Censors' Board, 2001
Best Actor in Nigeria, Censors' Board, 2003
Lifetime Achievement Award, Africa Movie Academy Awards, 2013
Pete Edochie Quotes
Stupidity is what we all have in common as human beings, but some people insist that improving it is their entitlement.
People often say that motivation doesn't last. Well, neither does bathing – that's why we recommend it daily.
A farmer who grows by the street and a man who has a beautiful woman have the same problem.
Your Chi has to be strong for you to be able to sustain a long-life span on some of these social networks.
Whenever you are feeling blue, remember the spirits of our ancestors are watching over us, and God cannot let you down.
Those who are too smart to engage in politics are punished by being governed by those who are dumber.
Beware of the naked man who offers you clothes.
Taking life easy and planning purposefully for everything makes life worth living as well as ageing gracefully.
A man who hangs around a beautiful girl without saying a word ends up fetching water for guests at her wedding.
Personal Life
Pete married Josephine Edochie when he was 22 years old, and the couple had six children: five boys and one girl. Linc Edochie and Yul Edochie, two of his children, are well-known in the industry as professional actors.
Social Media