Stanley Bert Eisen, born January 20, 1952, known professionally as Paul Stanley, is a prominent American singer and songwriter. He is a member of the rock group Kiss's frontman, rhythm guitarist, and co-lead vocalist. For his time with Kiss, Stanley created the Starchild persona. As a member of Kiss, Stanley was inducted into the Rock & Roll Hall of Fame in 2014.
Many of the most well-known songs by the band were written by him or with him.
Wiki Profile
| | |
| --- | --- |
| Full Name: | Stanley Bert Eisen |
| Date of Birth: | January 20, 1952 |
| Place of Birth: | Manhattan, New York City |
| State of Origin: | New York City |
| Nationality: | American |
| Occupation: | Singer & Songwriter |
| Net Worth: | $200 million |
| Wife/Spouse: | Erin Sutton |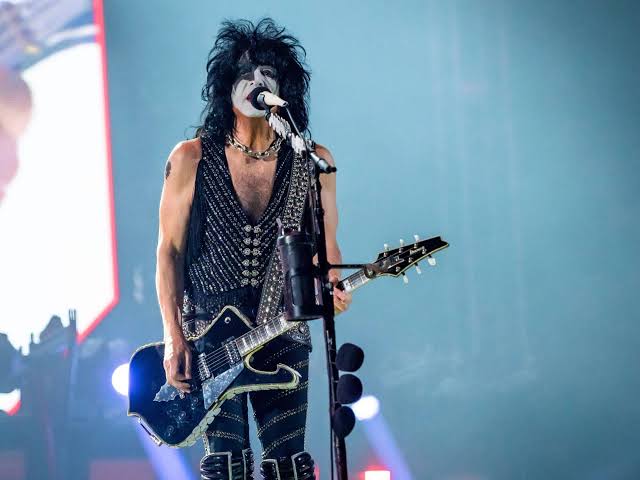 Early Life and Education
Stanley Bert Eisen was born on January 20, 1952 in Inwood area in Inwood Hill Park in upper Manhattan, New York City, close to 211th St. and Broadway.
His parents are both Jews. He has an elder sister named Julia and he is the second child.
Their mother is descended from a family that escaped Nazi Germany by traveling first to Amsterdam, the Netherlands, and subsequently to New York City. The parents of his father were Polish.
Paul Stanley was raised Jewish, although he didn't think his family was very religious, and he didn't have a bar mitzvah.
Beethoven's compositions deeply affected Stanley, who grew up listening to classical music and light opera thanks to his parents.
Career
Before joining Kiss, Stanley played in the local bands Uncle Joe, Post War Baby Boom, and Rainbow. In the early 1970s, Stanley joined Gene Simmons' band Wicked Lester through a common friend.
In 1972, the band made an album, although it was never formally released. When Wicked Lester failed, Stanley and Simmons responded to Peter Criss's Rolling Stone ad.
They held lead guitarist auditions not long after hiring Criss, thanks to Stanley's advertisement in the Village Voice.
Ace Frehley's playing won the group over, and he was almost an exact match for the band's sound. In February 1974, Kiss issued their self-titled debut album.
Stanley's debut album was released. Paul Stanley contributed to the four Kiss solo albums that were released at the same time, although he hasn't done much solo work since leaving Kiss.
In 1987–1988 he penned and recorded songs for another album, but Smashes, Thrashes & Hits, a Kiss compilation, was given priority.
Songs like "Don't Let Go" and "When Two Hearts Collide," which were never officially released, have made their way around as bootleg recordings.
"Time Traveler," one of the songs on the album, was made available as a part of Kiss' 2001 box set.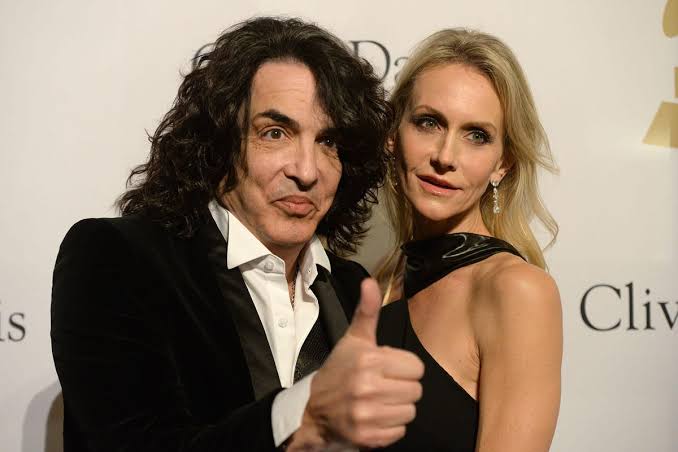 Paul Stanley Net Worth
Paul Stanley is a famous American singer and songwriter with a net worth of $200 million. He is well-known for playing rhythm guitar.
Personal Life
Paul Stanley got married to Pamela Bowen, a famous American actress. After nine years of marriage, Pamela Bowen for divorce from Stanley in 2001.
However, their union was blessed with a son was born in June 1994.
Paul Stanley married his longtime love Erin Sutton on November 19, 2005, at the Ritz-Carlton in Pasadena, California.
In September 2006, they welcomed a son together, a daughter in January 2009, and another daughter in August 2011.
Due to his microtia birth condition, Stanley serves as an ambassador for the nonprofit group AboutFace, which offers assistance and education to those with facial differences.
He has made appearances in films and at charity events to spread awareness.
Social Media
Instagram: @paulstanleylive