Patrice Motsepe is a renowned South African businessman, mining magnate, and philanthropist. With his astute business acumen and entrepreneurial vision, Motsepe has risen to become one of Africa's wealthiest individuals.
Prince Motsepe Bio:
| | |
| --- | --- |
| Full Name: | Patrice Tlhopane Motsepe |
| Date of Birth: | January 28, 1962 |
| Place of Birth: | Soweto |
| State of Origin: | Soweto |
| Nationality: | South African |
| Occupation: | Businessman |
| Net Worth: | $2.4 billion |
| Wife/Spouse: | Precious Moloi-Motsepe |
Early Life and Entrepreneurial Spirit
Born on January 28, 1962, in Soweto, South Africa, Patrice Motsepe hails from a humble background. His father was a schoolteacher, and his mother a Spaza shop owner.
Growing up in a township, Motsepe witnessed the social and economic challenges faced by his community. This instilled in him a determination to create positive change and economic empowerment.
Motsepe's journey to success began when he obtained a law degree from the University of the Witwatersrand. He then went on to work as an attorney, gaining valuable experience in the corporate world.
This experience set the stage for his entrepreneurial ventures that would later shape his net worth.
Mining and Business Success
Patrice Motsepe's breakthrough came when he entered the mining industry. In the 1990s, he founded Future Mining, a contract mining company that excelled in providing mining services to major South African mining companies.
His deep understanding of the industry, combined with his strategic decision-making, propelled him to greater heights.
Motsepe's most significant success story lies with African Rainbow Minerals (ARM). In 2004, he merged Future Mining with ARM, forming a diversified mining company that operates across various commodities.
Today, ARM is a leading player in the South African mining sector, with interests in platinum, coal, gold, iron ore, and more. Motsepe's involvement in the mining industry has been instrumental in accumulating his wealth.
Patrice Motsepe Net Worth
Patrice Motsepe's estimated net worth is around $2.4 billion, according to Forbes. His wealth stems from his various business ventures, particularly in the mining sector.
However, it is important to note that net worth can fluctuate due to factors such as market conditions, investments, and other financial endeavors.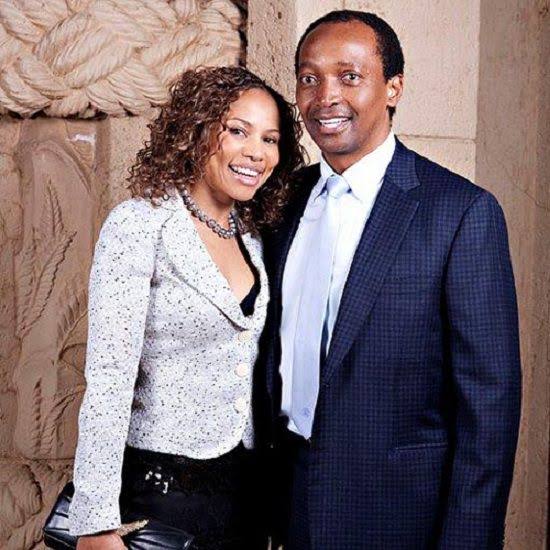 Philanthropy and Impact
Beyond his impressive business achievements, Patrice Motsepe is known for his philanthropic efforts.
Together with his wife, Dr. Precious Moloi-Motsepe, he established the Motsepe Foundation, which focuses on supporting education, health, and empowerment initiatives in South Africa.
The foundation has made significant contributions to various causes, including scholarships, job creation, and community development programs.
Prince Motsepe wife
Prince Motsepe is married to a famous South African philanthropist and fashion entrepreneur, Precious Moloi-Motsepe, who is one of the richest women in South Africa.
Legacy and Inspirational Figure
Patrice Motsepe's success story serves as an inspiration to aspiring entrepreneurs, particularly in Africa.
His rise from humble beginnings to becoming a billionaire highlights the power of determination, strategic vision, and seizing opportunities in the business world.
Motsepe's entrepreneurial journey has created a positive impact on the African continent, driving economic growth and empowering communities.
Patrice Motsepe's journey from Soweto to becoming one of Africa's wealthiest individuals is a testament to his entrepreneurial spirit, business acumen, and commitment to making a difference.
Through his successful ventures in the mining industry, Motsepe has amassed considerable wealth, placing him among the continent's billionaires.
Furthermore, his philanthropic endeavors reflect his desire to uplift communities and create lasting social change. As Patrice Motsepe continues to make an impact in both the business and philanthropic spheres, his legacy will inspire generations to come.