Pastor Blessed Uzochikwa Biography (Mercy Chinwo Fiancé)
Pastor Blessed Uzochikwa, born May 31, is the Fiancé of sensational gospel singer and songwriter, Mercy Chinwo. Pastor Blessed Uzochikwa is a resident pastor of The Water Brook Church (TWB) located at The Dome, Freedom Way, Lekki Phase 1, Lagos in Lekki, Lagos, South Western region of Nigeria.
Wiki Profile
| | |
| --- | --- |
| Real Name: | Pastor Blessed Uzochikwa |
| Date of Birth | May 31 |
| Place of Birth: | Lagos State |
| Nationality: | Nigerian |
| Marital Status: | Single |
| Occupation: | Pastor and IT Professional |
| Net Worth | $25,000 |
Early Life and Education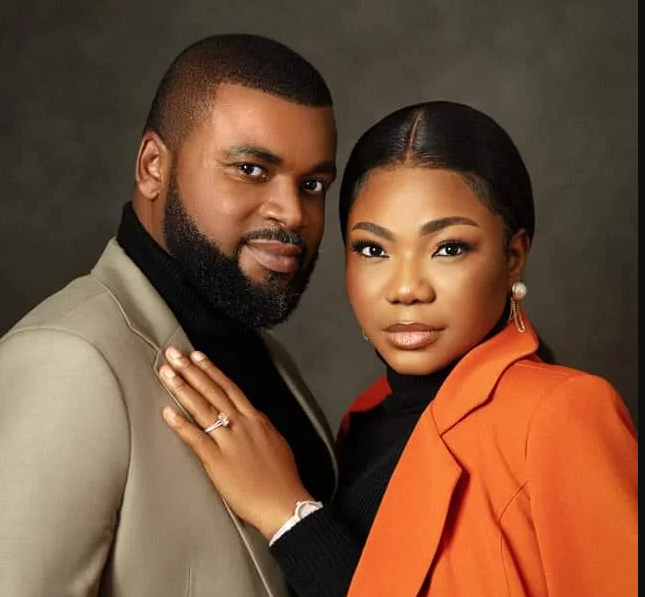 Pastor Blessed Uzochikwa was born on May 31st. His exact year of birth is unknown.
Pastor Blessed hails from Delta State located in the South-South region of Nigeria. Pastor Blessed currently resides in Lagos State where his ministry is sited.
At the early stage, prior to ascending to the evangelical ministering, Pastor Blessed has been a devoted and enthusiastic believer and die-hard lover of Jesus Christ.
He has been a loyal hearer and doer of God's Word as well as being a character exhibiting various leadership traits.
Pastor Blessed Uzochikwa, fondly called Pastor Blessed, is the resident pastor of The Water Brook (TWB) Church in Lekki area of Lagos State.
Apart from his current career as a minister of the gospel, Pastor Blessed Uzochikwa is an IT Professional who have undergone certain trainings and done courses in the field of Information Technology.
He completed his studies at the University of Port Harcourt, where he graduated with a Bachelor of Science (BSc) in Computer Science.
He furthered his studies at Stanford University, where he studied Stanford Advanced Project Management (SAPM). Pastor Blessed Uzochikwa is a Microsoft-certified IT professional with an advanced project management certificate.
Career & Ministry
Pastor Blessed Uzochikwa worked as an IT Administrator at Tetra Pak as well as a Network Engineer at MicrowareSolution/IBM Partners.
He later joined AstraZeneca as an IS/IT Business support for South Africa and Sub Sahara Africa and was promoted to the Associate Project Manager post working as a Process Automation Capability Lead for Sub Saharan Africa at AstraZeneca.
Pastor Blessed Uzochikwa is currently also serving as a resident pastor at The WaterBrook (TWB) Church which is located in Lekki Phase 1, Lagos State, Nigeria. Pastor Blessed has other pastors working with him in the persons of Pastor Samuel Abiola-Jacobs and Pator Nosa Igbinedion.
He is a man who is passionate about the work of God and has dedicated himself to the service of God in Nigeria.
His Church, The Waterbrook Church (TWB) which was established in 2009, began with a focus on the "unchurched" generation.
The initial focus was and is to make Church what Christ has always wanted it to be; a place of love, peace, honesty, bonding and power; whether this is in a cafe, lounge or restaurant.
The Waterbrook is a member of the House of Freedom and supports the Freedom Foundation. At The Waterbrook, their vision and mandate is to set a generation on fire for God as well as long to witness the manifestation of the children of God in every industry and economy.
Pastor Blessed Uzochikwa and Mercy Chinwo Wedding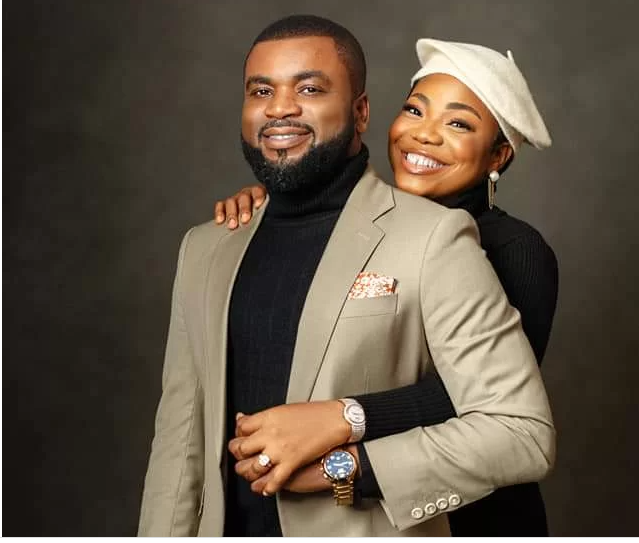 Pastor Blessed engaged renowned gospel artist, Mercy Chinwo. Their engagement has been the topic of discussion all over Nigerian cyberspace after the couple announced their proposed marriage with pictures of the duo beautifully displayed on their social media handles today, Thursday June 23, 2022.
Mercy Chinwo who is well-known for her songs like Excess Love and Obinasom personally flooded her social media page with their beautiful engagement pictures and also wrote:
"I am blessed to be blessed with @theofficialblessed. The thoughts of doing the next phase and the rest phase of my life with you makes the blessing more real I love you Sweet,"
Pastor Blessed with so much elation responded:
"I'm the man the Lord showed Mercy. @mercychinwo thanks for saying YES! I LOVE YOU DEARLY!"
The much anticipated wedding is slated for August 2022 in Port Harcourt.
Social Media
Instagram: @theofficialblessed
Twitter: @theofficialblessed