Omarion Biography
Omari Ishmael Grandberry, commonly known as Omarion, is a famous American actor, singer, dancer, and songwriter. Omarion was a member of the music group, "B2K," which consisted of Lil' Fizz, J-Boog, Omarion, and Raz-B.
Omari Ishmael Grandberry was born on 12 November 1984 in Inglewood, California and the oldest of seven children of his parents including the singer O'Ryan.
Omari joined the group B2K (Boys of The New Millennium) in 1999. They began touring with Lil Bow Wow, and thereafter released their debut single, "Uh Huh," in 2001. They soon after released their debut album titled, B2K on March 12, 2002. The album climbed to number 2 on the Billboard 200 and number 1 on the Top R&B/Hip-Hop albums chart.
Wiki Profile
| | |
| --- | --- |
| Real Name: | Omari Ishmael Grandberry |
| Date of Birth: | November 12, 1984 |
| Place of Birth: | Inglewood, California |
| Nationality: | American |
| Marital Status: | Single |
| Occupation: | Actor, Singer, Dancer |
| Net Worth | $8 million |
Early Life, Childhood and Education
Born Omari Ishmael Grandberry in Inglewood, California on November 12, 1984 to Trent Grandberry and Leslie Burrell. Omarion started his career in entertainment as an actor in commercials and as a background dancer for R&B girl group, Before Dark and appeared in their music videos.
Omarion soon began pursuing a career in music, and would go on to become the lead singer of the boy band B2K. The group was dissolved after the filming of the 2004 domestic box-office topper You Got Served, and near the end of the year, Omarion appeared in the live-action version of Fat Albert.
All throughout high school, he was active on the football team and was famous for his unusual dance moves.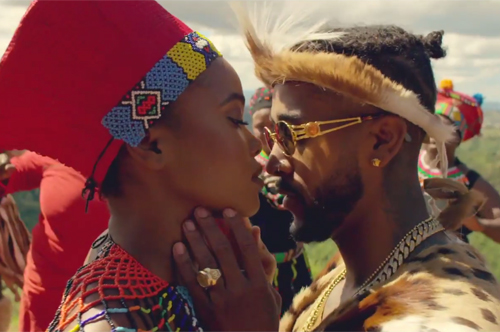 Career
Omarion made his solo debut in February 2005 after he left B2K.He released his debut album, "O" which reached No. 1 on the U.S. Charts and received a 'Grammy Award Nomination' for Best Contemporary R&B at the 48th Grammy Awards.. In 2006 he released another album, '21', which included the hit single 'Ice Box', which was a Timbaland and Keri Hilson collaboration and was charted at number 12 on the Hot 100.
In the mid-2000s, he made a successful transition to the big screen, acting in many movies like 'Fat Albert' (2004), 'The Proud Family Movie' (2005), 'Somebody Help Me' (2007) and 'Feel the Noise' (2007) in which he played the role of a troubled young musician.
Omarion also started a sterling TV career and appeared in sitcoms such as 'The Bernie Mac Show' (2004-05), 'One on One' (2004– 06) and 'Cuts' (2005-06). Some other television series in which he appeared include 'Kourtney and Khloe Take Miami' (2009), 'America's Best Dance Crew' (2010), 'Let's Stay Together' (2012) and 'Love & Hip Hop' (2014 –15).
Omarion's next album Face Off, which was a full-length collaboration with Bow Wow capitalized on the success of Bow Wow's Omarion-assisted hit, "Let Me Hold You" entered the Billboard 200 just outside the Top Ten.
The video productions Omarion has acted in include:
| | |
| --- | --- |
| Title | Year |
| Let's Stay Together | 2012 |
| Somebody Help Me 2 | 2010 |
| Wrong Side of Town | 2010 |
| Feel the Noise: The Making of a Musical Movement | 2008 |
| Somebody Help Me | 2007 |
| Feel the Noise | 2007 |
| One on One | 2004-2006 |
| Cuts | 2005-2006 |
| The Proud Family Movie | 2005 |
| The Bernie Mac Show | 2004-2005 |
| Fat Albert | 2004 |
| You Got Served | 2004 |
Awards
Omarion has been nominated for several awards for his contributions to music and acting. He has been nominated for favorite R&B male artist by American Music Awards (2005), Most Inspiring Act by Urban Music Awards (2007), Outstanding New Artist Award by NAACP Image Awards (2006) and Outstanding Duo/Group (Omarion & Bow Wow) by NAACP Image Awards (2008).
He won 'Best New Artist Award' (BET Awards – 2005) and 'Viewer's Choice Award' (BET Awards – 2005) and was nominated for 'O' – Best Contemporary R&B Album by Grammy Awards (2006).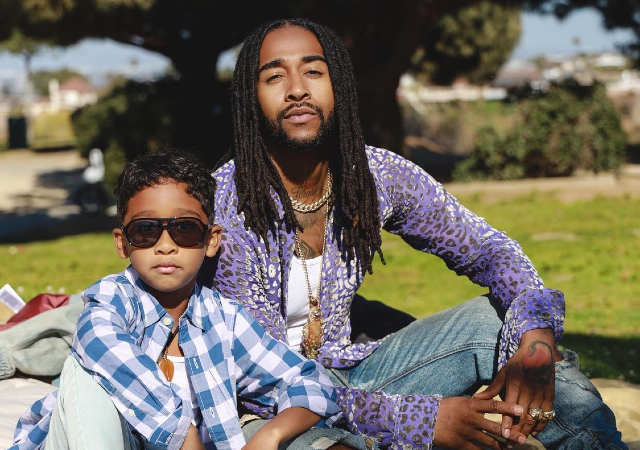 Omarion Net Worth
Omarion is a super talented American singer and songwriter with a net worth of $6 million.
Personal Life
In 2003, Omarion started dating Jennifer Freeman, an actress from the United States, who was famous for her roles in TV Series like 'My Wife and Kids'. The two love birds both featured in a movie together titled, You Got Served. Their relationship could only last for two years of which they both separated from each other in 2005.
After his break-up with the actress, Omarion remained single for a long time before finally falling in love with Apryl Jones. The couples have two kids together, a boy and a girl, who go by the names Megaa Omari and A'mei Kazuko respectively. In 2016, the couple decided to split and go their separate ways.
Social Media
Instagram: @omarion
Twitter: @Omarion