Olivia Rodrigo Biography
Olivia Isabel Rodrigo, born February 20, 2003, better known as Olivia Rodrigo, is a prominent American actress and singer-songwriter. She rose to prominence on the television show "High School Musical: The Musical: The Series" before releasing her No. 1 hit single "Drivers License" in 2021.
Wiki Profile
| | |
| --- | --- |
| Real Name: | Olivia Isabel Rodrigo |
| Date of Birth | February 20, 2003 |
| Place of Birth: | Murrieta, California |
| Nationality: | American |
| Marital Status: | Single |
| Occupation: | Singer, Songwriter and Actress |
| Net Worth | $5 million |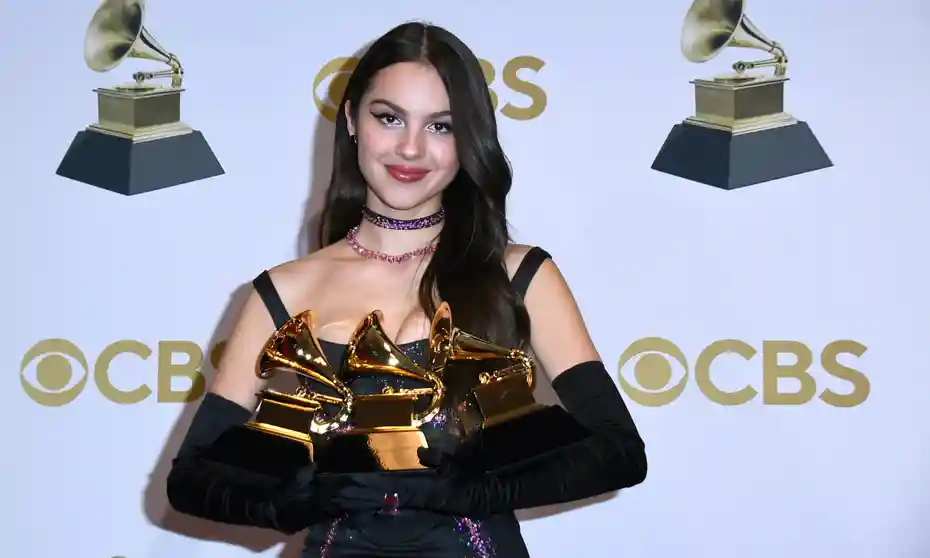 Early Life and Education
Olivia Isabel Rodrigo was born in Murrieta, California on February 20, 2003. Rodrigo grew up with her parents, Jennifer, a teacher, and Chris, a family and marriage therapist, in Temecula, California.
Olivia's mother introduced her to alternative rock bands like No Doubt, the White Stripes, and Smashing Pumpkins when she was a child.
Rodrigo developed an early interest in music. She began singing lessons at the age of five and was soon competing in local contests and talent shows. She began writing songs at a young age as well.
Rodrigo began piano lessons when he was nine years old. She disliked studying the piano at first, but eventually realized how useful it was for her songwriting.
Rodrigo's early songwriting compositions were frequently about heartbreak, even before she had a boyfriend. She told People, "I literally wrote breakup songs before I ever held a boy's hand."
Rodrigo began acting classes when she was six years old. She appeared in school plays and began auditioning for professional roles. Her parents would drive her 90 miles to Los Angeles to accomplish this.
Career
Rodrigo did not become famous overnight. Her parents, who had not encouraged her to pursue a career as a child actress, told her she could stop auditioning. She was, however, adamant about continuing. Rodrigo landed the lead role in "An American Girl: Grace Stirs Up Success" at the age of ten (2015)
Rodrigo, 12, was cast as Paige Olvera in "Bizaardvark" (2016-19). She co-starred with Madison Hu, who is still a close friend.
Rodrigo had to learn to play the guitar for the role. It also meant relocating to Los Angeles with her family and abandoning public school.
Rodrigo landed a starring role as Nini Salazar-Roberts on "High School Musical: The Musical: The Series" when she was 15 years old. She continued to write her own songs in addition to acting.
"I Am More," which she posted on Instagram, prompted the show to commission her to write a song for her "HSM:TM:TS" character.
When Rodrigo was 16, she performed the resulting ballad, "All I Want." In 2020, it became a hit for "HSM:TM:TS" and charted on the Billboard Hot 100.
Rodrigo's abilities with "All I Want" drew the attention of multiple labels. Geffen Records eventually signed her. Other singers who got their start on Disney shows, such as Miley Cyrus and Selena Gomez, signed with Disney's Hollywood Records first, so Rodrigo's choice was unusual.
"I think there's a specific archetype of the Disney star turned pop star that I didn't want to follow," she admitted.
The award-winning Musician decided to make a full-length album after "Driver's License," rather than an EP, as she had planned. She put in 13 hours per day, seven days a week to finish "Sour," which Nigro produced. Every song on the album was written or co-written by Rodrigo.
"Deja Vu," a single from "Sour," reached No. 8 on the Billboard Hot 100 in April 2021. Rodrigo became the first performer to have her first two singles chart in the Top 10.
Another chart-topping single, "good 4 u," was released in May 2021. Rodrigo's successes demonstrated that he was not a one-hit wonder.
In February 2021, Rodrigo performed "Drivers License" on "The Tonight Show Starring Jimmy Fallon." Her first live performance did not take place until the Brit Awards in the United Kingdom in May 2021, due to the Covid-19 pandemic.
She was a success there and got to meet Swift as a bonus. Rodrigo also appeared as a musical guest on an episode of "Saturday Night Live" that same month.
Olivia has acted in the following films:
An American Girl: Grace Stirs Up Success
Bizaardvark
New Girl
High School Musical: The Musical: The Series
Saturday Night Live
Olivia Rodrigo: Driving Home 2 U
Olivia Rodrigo Net Worth
Olivia Rodrigo is a super talented American singer, songwriter and actress with a net worth of $5 million.
Awards
Olivia has won 54 out of a total of 125 award nominations in her career. Her most recent are the Grammys in April 2022 for Best New Artist, Best Solo Performance, and Best Album for her debut, "Sour."
Personal Life
Olivia is said to be dating Zack Bialobos popularly called Zack Bia. Zack is a DJ, entrepreneur, social media influencer, and former club promoter. Zack owns Field Trip Recordings, an indie record label, and a vodka brand with Kylie Jenner's best friend Stas Karanikolaou.
The duo has been spotted on many occasions together on a date hanging out with Zack attending Olivia's 19th birthday party on February 21 and posing together for an Instagram group picture.
In July 2021, Rodrigo visited the White House and met President Joe Biden as part of an effort to encourage young people to get a Covid-19 vaccine.
Social Media
Instagram: @oliviarodrigo
Twitter: @oliviarodrigo