Olivia Holt Biography
Olivia Hastings Holt, born August 5, 1997, better known as Olivia Holt, is a popular American singer-songwriter, cheerleader, gymnast, and actress from the United States. Olivia Holt is a vivacious pop artist who rose to prominence after appearing in Disney Channel productions such as the sitcom Kickin' It and the 2012 film Girl vs. Monster. Olivia, her debut EP, was released in 2016.
| | |
| --- | --- |
| Full Name: | Olivia Hastings Holt |
| Date of Birth: | August 5, 1997 |
| Place of Birth: | Tennessee |
| Nationality: | American |
| Occupation: | Singer-songwriter, Gymnast, and Actress |
| Net Worth: | $2 million |
| Husband/Spouse: | Not Married |
Early Life and Education
Olivia Hastings Holt was born on August 5, 1997 and raised in Tennessee and Mississippi before moving to Los Angeles with her family.
Along with gymnastics, she was involved in community theater throughout her childhood, where she won several auditions for national TV commercials.
Her father name is Mark Holt and mother name is Kim Holt. Olivia has two siblings Cade Holt, Morgan Toll Holt. Olivia also took gymnastics classes for 7 years.
She became interested in gymnastics while growing up in this new city and played for more than 6 years. She also participated in cheerleading and martial arts, where she earned a black belt. Olivia received her high school diploma from Oak Park High School in 2015.
Career
Holt got her start in local theater productions. At the age of ten, she began appearing in television commercials for Hasbro, Kidz Bop 14, Mattel, Bratz dolls, Littlest Pet Shop, and Girl Gourmet.
Holt was cast as a gymnast in Disney XD's martial arts comedy Kickin' It, which premiered on June 13, 2011. She portrayed Kim in the series, appearing as a main character in seasons 1-3 and as a guest star in three episodes in season 4.
She starred as Skylar Lewis, a teenager who discovers that her family has long worked as monster hunters, and she is the next in line, in the 2012 Disney Channel Original Movie Girl vs. Monster.
After season three, she left Kickin' It as a regular to star in the Disney Channel half-hour comedy series I Didn't Do It, which premiered on January 17, 2014.
The show revolves around five friends, one of whom is Holt's character, Lindy Watson, a nerdy, athletic, social outcast. After two seasons, the show was cancelled on October 16, 2015.
Holt was cast as Tandy Bowen / Dagger, one of the lead characters in the Freeform and Marvel Comics television series Cloak & Dagger, in January 2017.
The show debuted in June 2018 and lasted two seasons before being canceled in May 2019.
Holt, along with her Cloak & Dagger co-star Aubrey Joseph, reprised their roles in the Disney XD animated series Spider-Man and for a two-episode stint in the third and final season of Runaways.
Holt stars as Kate Wallis in the Freeform series Cruel Summer, a psychological thriller set in 1993 and 1995 that premieres on April 20, 2021.
Film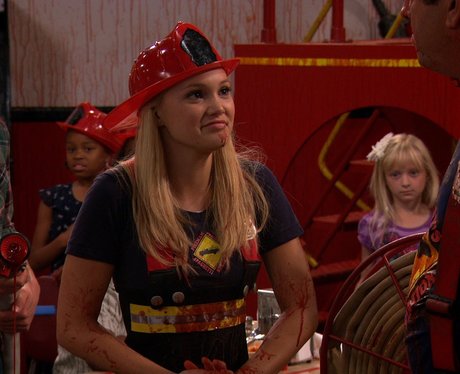 Holt joined the cast of Michael Carney's drama Same Kind of Different as Me in November 2014, alongside Greg Kinnear and Renée Zellweger, who play her character's parents.
In October of 2017, the film was released. Holt was cast in the lead role in the indie comedy Class Rank, directed by Eric Stoltz, in November 2015.
In May 2016, it was announced that she would co-star with Ross Lynch in Scott Speer's Status Update, with filming set to begin the following month in Vancouver, Canada.
List of Movies and TV series by Olivia Holts
Totally Killer 2021
Cruel Summer (TV Series)
Spider-Man (TV Series)
Runaways (TV Series)
Turkey Drop (TV Movie)
Cloak & Dagger (TV Series)
Martin Jensen, Olivia Holt: 16 Steps (Music Video)
Status Update
Dakrya: Camouflage (Music Video)
Gnome Alone
Same Kind of Different as Me
Penn Zero: Part-Time Hero (TV Series)
Class Rank
Olivia Holt: History (Music Video)
The Standoff
Evermoor (TV Series)
Didn't Do It (TV Series)
Dog with a Blog (TV Series)
Ultimate Spider-Man (TV Series)
Kickin' It (TV Series)
Tinker Bell and the Legend of the NeverBeast (Video)
Disney's Circle of Stars: Do You Want to Build a Snowman (Music Video)
Shake It Up (TV Series)
Girl Vs. Monster (TV Movie)
Black and Blue
Music
Holt recorded three songs for her co-starring role in the 2012 film Girl vs. Monster. The songs were included on the Make Your Mark: Ultimate Playlist compilation.
She received a Radio Disney Music Award for Best Crush Song in 2013 for her song "Had Me @ Hello," which was featured in the film.
She also recorded a cover of "Winter Wonderland" for the Disney Channel Holiday Playlist album released in 2012. The theme song for the 2014 Disneynature film Bears was her song "Carry On."
In October 2014, Holt signed a record deal with Hollywood Records. Her debut single, "Phoenix," was released on May 13, 2016. On June 23, 2016, the music video was released. Her debut EP, Olivia, was released on July 15, 2016.
Holt embarked on her first tour, the Rise of a Phoenix Tour, in 2016, alongside Ryland Lynch, Isaac Elliot, and Forever in Your Mind.
.On October 9, 2016, she and Forever in Your Mind performed at the 2016 TJ Martell Family Foundation Day in Los Angeles.
In April 2017, she was Elvis Duran's Artist of the Month, performing her hit "History" on NBC's Today show with Hoda Kotb and Kathie Lee Gifford.
On September 22, 2017, her single "Generous," written by Fransisca Hall and MoZella, was released. "Generous" topped the Billboard Dance Club Songs chart. In 2018, she worked on "16 Steps" with Martin Jensen and "Distance" with Nicky Romero.
After that, she released the single "Bad Girlfriend."
Her single "Love U Again," featuring R3hab, debuted at number 40 on the Billboard Hot Dance / Electronic Songs chart in 2020.
Later that year, it was followed by "Take Me Out of It." She released the singles "Do You Miss Me" and "Love On You" until early 2021.
She also covered the Smashing Pumpkins' "Today" for the TV show Cruel Summer, in which she stars. On June 11, 2021, she released a compilation EP called "In My Feelings," which included her previously released singles.
She released the single "Next," co-written with Meghan Trainor, on June 25, 2021.
Holt left Hollywood Records in November 2021.
Personal Life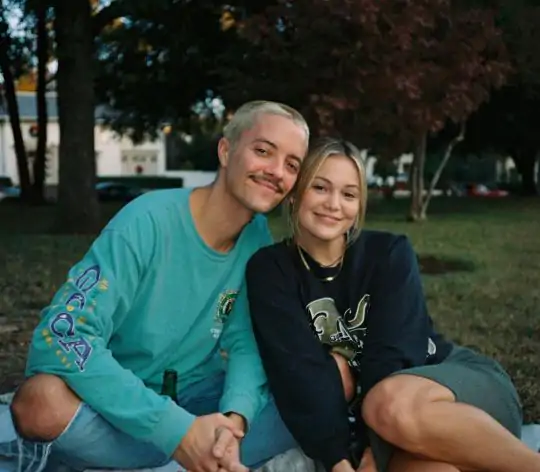 Olivia Holt is currently dating musician Tony Ferrari, and the two are seriously hot.
Prior to her current relationship, the former Disney Channel star was romantically linked to other stars such as Taylor Lautner and Luke Benward.
In an exclusive interview with J-14 in August 2017, the actress gushed about her boyfriend at the time, Ray Kearin.
Olivia Holt Net Worth
Olivia Holt is a well-known American actress, singer, and voice artist with a $2 million net worth.
Social Media
Instagram: @olivia_holt
Twitter: @olivia_holt
Facebook: @officialoliviaholt