Nick Cannon Biography
Nick Cannon was born on October 8, 1980 in San Diego, California, USA. Born as Nicholas Scott Cannon, he is an American television host, rapper, actor, and comedian.
He is well known for Drumline (2002), Bobby (2006) and Men in Black II (2002). He was previously married to American Singer, Mariah Carey.
The father of seven children from different women, Nick is an award – winning actor and singer. He wrote a song about when his young mother found out she was pregnant with him. The song he wrote is called "Can I Live?" and was his thank you for his mother for giving him life.
A graduate from Howard University in 2020 with a degree in criminology, with a minor in African studies released his debut album titled 'Nick Cannon' in December 2003.
Wiki Profile
| | |
| --- | --- |
| Real Name: | Nicholas Scott Cannon, |
| Date of Birth: | October 8, 1980 |
| Place of Birth: | San Diego, California |
| Nationality: | American |
| Marital Status: | Divorced (Mariah Carey) |
| Occupation: | Actor, Producer, Singer, Comedian |
| Net Worth | $20 million |
Early Life and Education
The multi-talented singer, actor and producer started his acting career as a teenager on the TV show 'All That,' Cannon went on to appear in several TV shows and has even acted in a handful of films.
Cannon was born on October 8, 1980, in San Diego, California. Cannon was largely raised by his paternal grandfather, whom both he and his biological father called "dad". As a child, Cannon grew up in Lincoln Park's Bay Vista Housing Projects, which is a gang-ridden section of Southeast San Diego.
In 1998, he graduated from Monte Vista High School in Spring Valley, where he was president of the African Student Coalition and participated in track and field. Cannon received his first break doing stand.
As a teenager, Cannon joined the rap group "Da G4 Dope Bomb Squad", they opened for the likes of Will Smith, LFO, 98 Degrees, and Montell Jordan.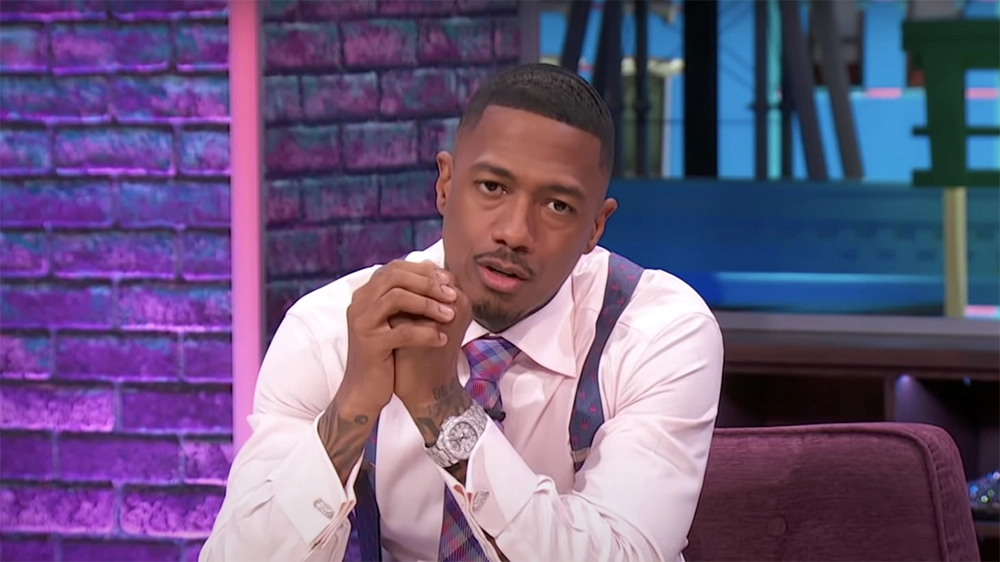 Career
Nick was signed by Jive Records in 2001, He was featured alongside Romeo Miller and 3LW on the Jimmy Neutron: Boy Genius soundtrack with a cover of the 1988 hit song "Parents Just Don't Understand".
In 2003, he released his debut album which carried his name as the title which included the single "Your Pops Don't Like Me (I Really Don't Like This Dude)
Cannon formed his own record label, Can-I-Ball Records in 2005, with plans to release his second studio album, entitled Stages, later that year. The album's first single, "Can I Live?", an anti-abortion song, was released in July 2005 followed by the second single "Dime Piece" in March 2006. It was never released because of his acting career.
In 2009, Cannon formed a new label entitled N'Credible Entertainment after cancelling his old label Can-I-Ball Records. In 2010, Cannon created a parody of hip hop pioneer Slick Rick entitled "Slick Nick".
He released two songs by the character such as "I'm a Slick Rick", a freestyle of Cali Swag District's "Teach Me How to Dougie" in which he attempted to diss hip hop mega-star Eminem, and "Nick's Story", a freestyle rap version of Slick Rick's "Children's Story".
Nick has also been involved in TV presenting as well as hosting numerous shows. He runs comedy shows as well. He has a record of deals that he has signed with many companies as well as many collaborations.
A list of the film's he has featured include:
Whatever It Takes
Men in Black
Drumline
Devon Miles
Love Don't Cost a Thing
Shall We Dance?
Underclassman
Even Money
Monster
Goal II: Living the Dream
American Son
Day of the Dead
Ball Don't Lie
The Killing Room
School Gyrls
Mash Up
School Dance
Chi-Raq
King of the Dancehall
Nick Cannon: The Vlad Couch
Berserk
Personal Life
Cannon was hospitalized on January 4, 2012, for treatment of "mild kidney failure", and again on February 17, 2012, after a pulmonary embolism.
Cannon has been married once to Mariah Carey and has seven children with four women (two out of the seven is from Mariah Carey which are twins during their marriage). The other women are Model Britanny Bell (a son and a daughter), DJ Abby De La Rosa (two twin sons) and model Alyssa Scott (a son which later died of brain cancer after five months old)
After six years of marriage, the two mic stars separated and filed for divorce in 2014, but reunited briefly in 2015 before their divorce was finalized in 2016.
He is expecting an eighth child with a fifth woman, model Bre Tiesi.
In 2006, Cannon was in a relationship with Kim Kardashian.
Social Media
Instagram: @nickcannon
Twitter: @NickCannon