Naomi Campbell Biography
Naomi Elaine Campbell, born on May 22, 1970, is a British model, actress, singer, and businesswoman. She is one of the five original supermodels declared by the fashion industry and the international press. She began her career at the age of 15 and established herself amongst the most recognisable and in-demand models of the past four decades.
Naomi Campbell was the first black model to appear on the covers of TIME magazine, French Vogue and Russian Vogue as well as the first British black model to appear on the cover of British Vogue.
The runway was her domain as she showcased the collections of top designers, including Chanel, Azzedine Alaia, Christian Dior and Versace.
This goddess of the runway was born to a Jamaican-born dancer Valerie Morris. Naomi has graced the covers of more than 500 magazines during her career, and has been featured in campaigns for Burberry, Prada, Versace, Chanel, Dolce & Gabbana, Marc Jacobs, Louis Vuitton, Yves Saint Laurent and Valentino.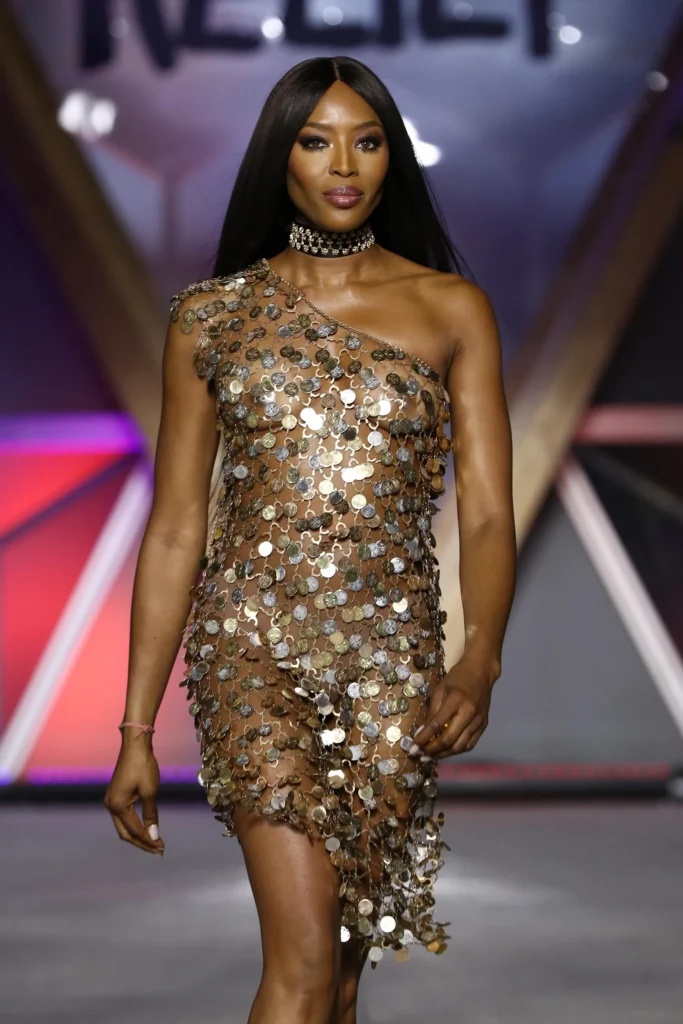 Wiki Profile
| | |
| --- | --- |
| Real Name: | Naomi Elaine Campbell |
| Date of Birth: | May 22, 1970 |
| Place of Birth: | Streatham, South London |
| Nationality: | British |
| Marital Status: | In a Relationship |
| Occupation: | Model, Actress, Singer, Businesswoman |
| Net Worth: | $80 million |
Early Life and Education
Naomi Elaine Campbell was born in Streatham, South London to Jamaican-born dancer Valerie Morris on 22 May 1970. In accordance with her mother's wishes, Campbell has never met her father, who abandoned her mother when she was four months pregnant
Her mother worked as a modern dancer in Rome, where Campbell spent her early years. On their return to London, she lived with relatives while her mother travelled across Europe with the dance troupe Fantastica.
At the age of three, Naomi Campbell attended the Barbara Speake Stage School and at age 10, she was accepted into the Italia Conti Academy of Theatre Arts, where she studied ballet.
She also attended Dunraven School, a 4–18 mixed, all-through school and sixth form with academy status in Streatham, Greater London, England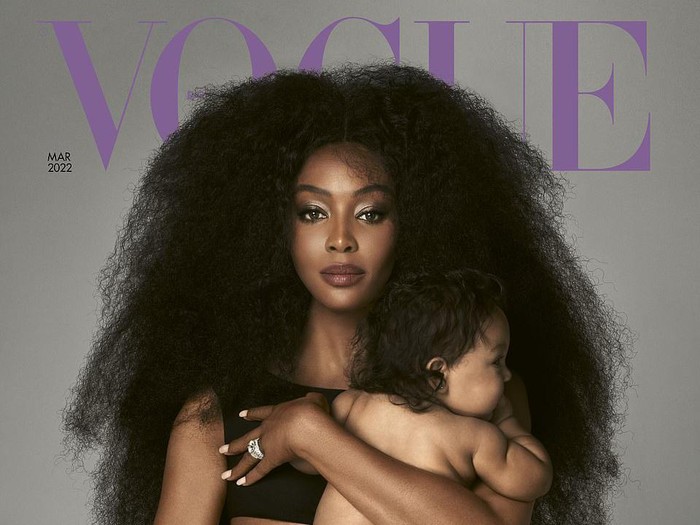 Career
This Supermodel apart from modeling, has also found a career for herself in music. In 1978, at age 8, Campbell made her first public appearance in the music video for Bob Marley's "Is This Love". At the age of 12, she tap-danced in the music video "I'll Tumble 4 Ya" for Culture Club.
She had studied dance from age 3 to 16, and originally intended to be a dancer. In 1986, while still studying at the Italia Conti Academy of Theatre Arts, Campbell was scouted by Beth Boldt, head of the Synchro Model Agency, while window-shopping in Covent Garden.
Her career quickly took off in April, just before her 16th birthday she appeared on the cover of British Elle
In 1999, she signed her first cosmetics contract with Cosmopolitan Cosmetics, a division of Wella, through which she launched several signature fragrances.
Campbell has also shown quality delivery in the music world as she has released singles like "Love and Tears" and "I Want to Live" in 1994 as well as being featured in singles like: "Cool as Ice (Everybody Get Loose)" by Vanilla Ice in 1991 and "La La La Love Song" by Toshinobu Kubota
Naomi is not just known for her modeling and music, she is also a great actress as she has acted in many movies which include;
Cool as Ice,
The Night We Never Met
Miami Rhapsody
To Wong Foo
Thanks for Everything! Julie Newmar,
Anyone for Penis?
Girl 6
Invasion of Privacy
Burn Hollywood Burn
Trippin
Prisoner of Love
Monstrous Bosses and How to Be One
Ali G Indahouse
Fat Slags
The call
Karma Aur Holi
Zoolander 2
I Feel Pretty
Black is king (directed, written and produced by Beyonce in 2020)
Naomi Campbell's Net Worth
The Supermodel, Actress and singer has a net worth of about $80 million.
Personal Life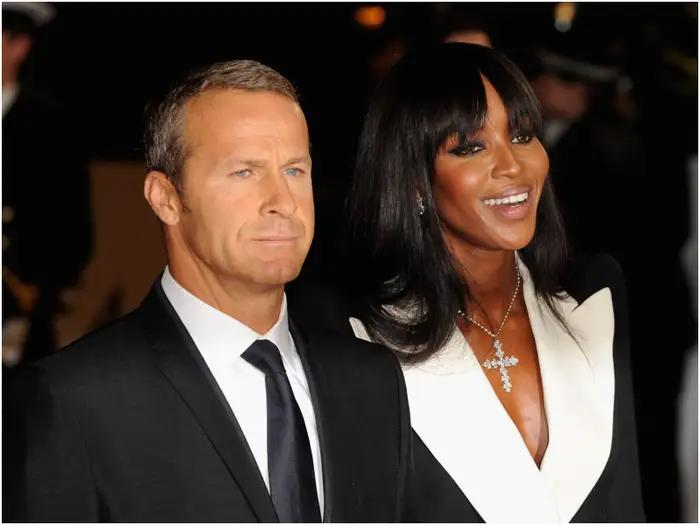 Campbell, who has never met her biological father that abandoned her mother when she was 4months pregnant holds high respect towards record producers Quincy Jones and Chris Blackwell as adopted father figures.
Naomi Campbell has had relationship stints with lots of other celebrities. She became engaged to U2 bassist Adam Clayton in 1993.
They met in February of that year, after Clayton, when asked in an interview if there was anything in the world he desired but did not have, responded: "A date with Naomi Campbell". Campbell and Clayton separated the following year.
She had dated Leonardo DiCaprio in 1995 before going into a relationship with Formula One racing head Flavio Briatore between 1998 through 2003, got engaged to him before breaking off the relationship. Campbell now considers Briatore her "mentor".
From 2008 until 2013, she was in a relationship with Russian businessman Vladislav Doronin. After 2013, she had relationships with Robert De Niro, Hassan Jameel, Sean "Diddy" Combs, and Usher. In 2019, she dated Liam Payne and Skepta.
In May 2021, she announced the birth of her daughter which she put to bed at the age of 50. In February 2022, Campbell confirmed to Vogue magazine that her daughter was not adopted, posing with her in a photo-shoot for the March issue cover of British Vogue.
Social Media:
Twitter: @NaomiCampbell
Instagram: @naomi