Laurence Allen Elder, born April 27, 1952, better known as Larry Elder, is a renowned American right-wing political commentator and conservative talk radio host. He is the host of the California-based Larry Elder Show, which premiered in 1993 as a local program on Los Angeles radio station KABC.
Wiki Profile
| | |
| --- | --- |
| Full Name: | Laurence Allen Elder |
| Date of Birth: | April 27, 1952 |
| Place of Birth: | Los Angeles |
| State of Origin: | Los Angeles |
| Nationality: | American |
| Occupation: | Radio Host |
| Net Worth: | $6 million |
| Wife/Spouse: | Alexandra Datig |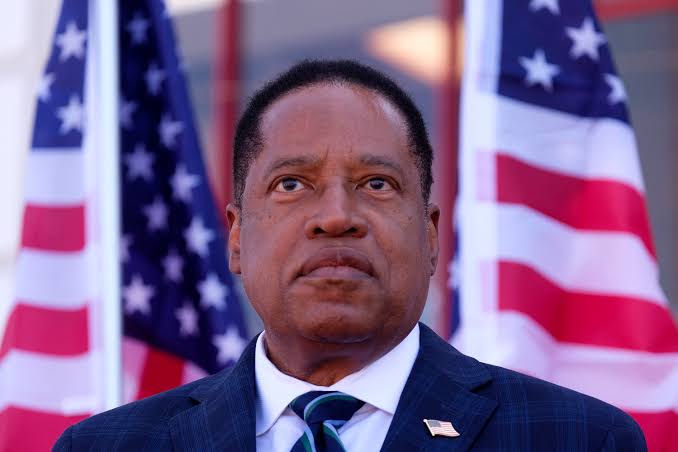 Early Life and Education
Middle child of three brothers, Laurence Allen Elder was born in Los Angeles and raised there in the Pico-Union and South Central neighborhoods.
Randolph, his father (1915–2011), who was born in Athens, Georgia, served as a sergeant in the United States Marine Corps during World War II before making the Second Great Migration from Georgia to California.
Around 1962, Randolph Elder founded a coffeehouse in Pico-Union after working as a janitor at Nabisco.
After his father passed away in 2011, Larry Elder remembered: "My dad was a tough, forthright man who frequently intimidated my two brothers and myself. But we never questioned his devotion to or affection for his family."
On their father's behalf, Elder and Kirk accepted a Congressional Gold Medal from U.S. Representative Dana Rohrabacher in 2013. Viola (née Conley, 1924–2006), the mother of Larry Elder, was born in Toney, Alabama.
During World War II, she worked as a clerical assistant for the American Department of War. His mother was a Democrat, and his father was a Republican.
Elder, a Fairfax High School honors student who also took advanced courses, graduated from Crenshaw High School in 1970 and obtained his Bachelor of Arts in political science from Brown University in 1974.
Later, in 1977, he received his Juris Doctor from the University of Michigan Law School.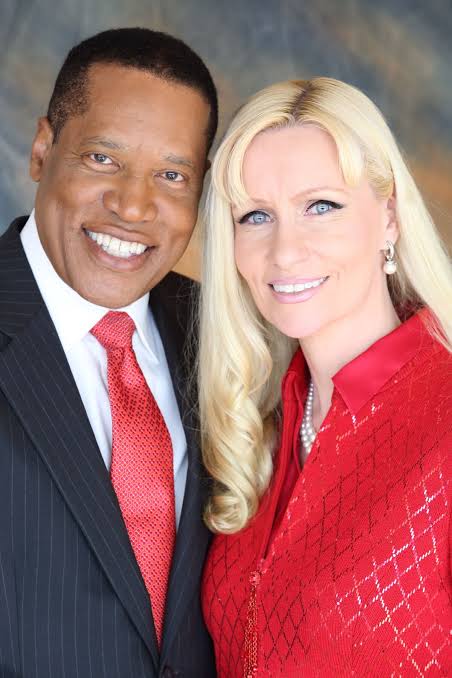 Career
Elder joined the Cleveland law firm Squire, Sanders & Dempsey after earning his law degree. He established Laurence A. Elder and Associates in 1980 to serve the legal executive search market.
Around 1987, Elder stopped running Elder and Associates, but he remained the company's owner until 1995.
The Supreme Court of Ohio Attorney Directory website states that Elder's ability to practice law in Ohio has been administratively suspended since December 2005 due to a failure to file the necessary papers.
In 1988, Elder started co-hosting Fabric, a topical television program created by Dennis Goulden and shown on Cleveland's PBS affiliate WVIZ.
Together with fellow conservatives Fred Barnes and Laura Ingraham, he hosted the PBS program National Desk[13] in 1997.
Redefining Racism: Fresh Voices From Black America was moderated by Elder. Title IX was criticized in the book Title IX and Women in Sports: What's Wrong With This Picture?
Elder received a Los Angeles Area Emmy Award in 2000 for his Making Waves – LAUSD KCAL-TV News program. In 2000 and 2001, Elder served as the host of the Warner Brothers Television courtroom drama Moral Court.
He served as the host of the Warner Bros.-distributed syndicated discussion show The Larry Elder Show in 2004.
Elder had a daily evening discussion show on the Los Angeles talk radio station KABC from 1994 until December 2008.
Then, in December 2009, he began a daily live podcast and webcast. In September 2010, KABC welcomed Elder back.
After his afternoon program in December 2014, Elder was fired by KABC. He was honored with a star on the Hollywood Walk of Fame in 2015.
Elder debuted in June 2015 on CRN Digital Talk Radio Networks. In August 2015, the Salem Radio Network, which includes Los Angeles station KRLA, began syndicating The Larry Elder Show statewide.
Larry Elder Net Worth
Larry Elder is a renowned American right-wing political commentator and conservative talk radio host who has a net worth of around $6 million.
Personal Life
Elder was married to a female doctor for two years who was also a lifelong friend. She wanted children, and he didn't, so they were divorced in 1994.
From 1996 through 2012, Elder dated Patricia Stewart; they have remained friends ever since. After that, Elder began dating Alexandra Datig, a longtime partner and former radio producer for him. They were engaged from 2013 to 2015.