Chief Sunday Adeniyi Adegeye MFR, born September 22, 1946, professionally known as King Sunny Adé, is a Nigerian jùjú singer, songwriter, and multi-instrumentalist. He was born into a royal family in Osogbo.
Wiki Profile
| | |
| --- | --- |
| Full Name: | Chief Sunday Adeniyi Adegeye MFR |
| Date of Birth: | September 22, 1946 |
| Place of Birth: | Osogbo |
| State of Origin: | Ondo State |
| Nationality: | Nigerian |
| Occupation: | Juju Singer |
| Net Worth: | $10 million |
| Wife/Spouse: | Risikat Adegeye (late) |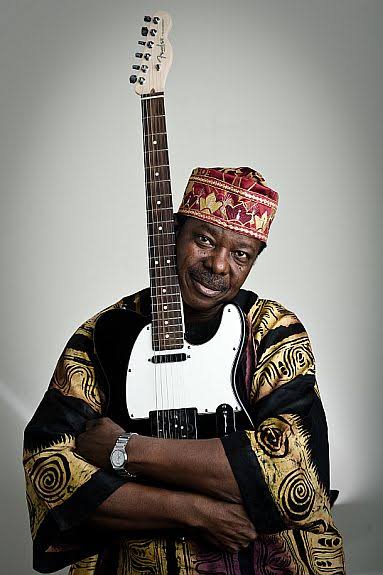 Early Life and Education
King Sunny Adé was born in Osogbo to a Nigerian royal family from Ondo and Akure making him an Omoba of the Yoruba people.
His mother, Maria Adegeye (née Adesida), was a businesswoman, while his father was an organist for church.
His mother was a descendant of the Adesida dynasty, which includes her father Oba Adesida I, who governed Akure for 60 years, as well as her nephew and Adé's cousin, Oba Adebiyi Adegboye Adesida Afunbiowo II.
King Sunny Adé left Ondo City's grammar school with the intention of attending the University of Lagos. Thus, his varied musical career began in Lagos.
Career
King Sunny Adé musical career began with Moses Olaiya's Federal Rhythm Dandies, a highlife band then he left to form a new band, The Green Spots, in 1967.
Sunny Adé's changed the name of its brand several times, first to African Beats and then to Golden Mercury.
King Sunny Adé derived inspiration from Tunde Nightingale with borrowed stylistic elements from his his 'So wa mbe' style of juju.
King Sunny Adé launched his foundation, King Sunny Ade Foundation, an organization which includes performing arts center, housing for upcoming musicians and state-of-the-art recording studio.
He is a lecturer at the Obafemi Awolowo University, Ile-Ife, and a recipient of the Order of the Federal Republic.
In 1982, Sunny Adé achieved widespread popularity in Europe and North America after more than ten years of phenomenal success in his native Nigeria.
He received his first Grammy Award nomination in the category of ethnic/traditional folk recording for his equally popular album Syncro System (1983), making him the first Nigerian to do so.
On July 16, 2017, King Sunny Ade made the announcement that he and Ebenezer Obey, a competing act, would be making a stage comeback together in London for a musical comeback titled A Night 2 Remember with the Legends.
In 2017, the Nigerian minister of information, Lai Mohammed, named him an ambassador for the "Change Begins With Me" initiative.
Island Records started looking for a new third-world musician to sign when Bob Marley passed away, even though Arista Records had just signed Fela Kuti.
Chris Blackwell was introduced to King Sunny Adé by producer Martin Meissonnier, which resulted in the 1982 release of Juju Music.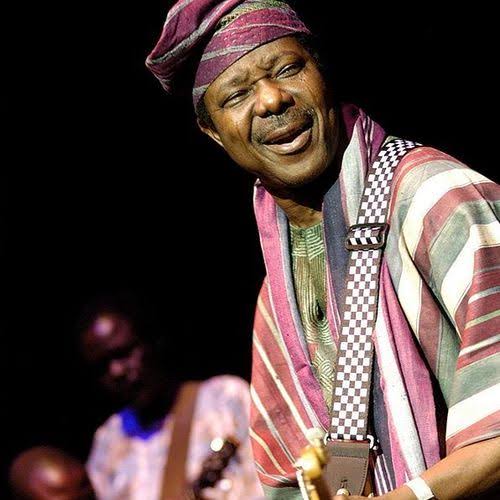 King Sunny Adé is said to have come to Island's attention through Robert Palmer, who claims to have heard about him while living on Malta in the 1960s and listening to African and military radio.
With the release of this album, Sunny Adé garnered a sizable fan base and was dubbed "the African Bob Marley."
King Sunny Ade Net Worth
King Sunny Ade is a famous Nigerian juju singer with an estimated net worth of $10 million.
Personal Life
King Sunny Ade was married to Risikat Adegeye, a former member of the Lagos State House of Assembly, who sadly passed away in September 2021.
However, there have been news about his personal life but the legendary singer has not said anything about it.
Social Media
Instagram: @kingsunnyade70