Johnny Drille Biography
John Ighodaro, born July 5, 1990, better known as Johnny Drille, is a Nigerian alternative singer, songwriter, producer, and sound engineer. He began self-learning music production techniques in 2006 and began making music professionally in 2012. Johnny Drilled is signed to Mavin Records.
Wiki Profile
| | |
| --- | --- |
| Real Name: | John Ighodaro |
| Date of Birth | July 05, 1990 |
| Place of Birth: | Edo State, Nigeria |
| Nationality: | Nigerian |
| Marital Status: | Single |
| Occupation: | Singer, Songwriter, Producer, Sound Engineer |
| Net Worth | $700,000 |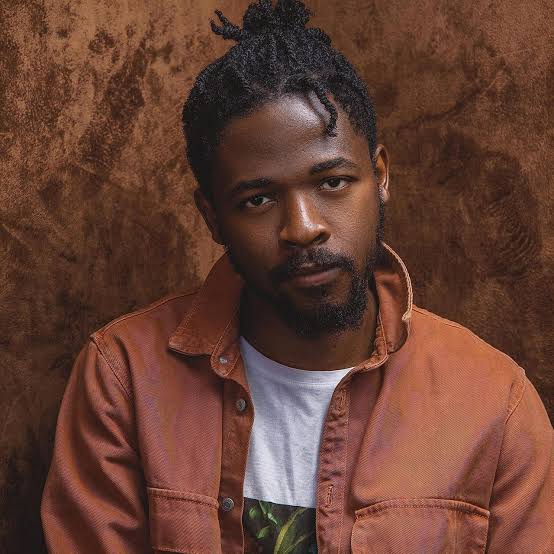 Early Life and Education
Johnny Drille was born on July 5, 1990, in Edo State, Nigeria, and was raised there. His father is a school principal and a minister.
He has four brothers and sisters. Drille began singing in his father's church at a young age. Johnny began singing in church with his siblings at a young age.
In 2001, he joined the children's choir and began playing the keyboard. He also joined the 'Soul Awakening Signers,' and was singing with his sister and other familiar faces. In 2006, he began teaching himself music production using a cassette recorder.
Johnny Drille received his elementary and secondary education at top public schools in Benin. He then advanced his education and earned a degree in English and literature from the University of Benin.
Career
Johnny Drille graduated from the University of Benin in 2012 with a Bachelor of Science degree in English and Literature.
His musical career began at a young age, and it all began in his father's congregation. In 2006, he decided to concentrate on music production and taught himself the necessary skill set with cassette recorders.
It was not an easy climb; he had his share of setbacks. Johnny competed in the sixth season of MTN Project Fame in 2013, finishing in tenth place.
Despite his small audience, his elimination from Project Fame did not mean the end of his career; he continued to record and release music.
Drille's life changed after recording a cover of Di'ja's "Awww." His "Awww" cover gained him a large fan base and drew the attention of Mavin's boss, Don Jazzy, like a magnet.
In June 2013, he used the same energy to release and promote his single "Love Do Not Lie." Johnn Drille released "Wait for Me" on August 12, 2015, and it quickly went viral.
Driller admits that he did not begin with folk music because he had dabbled in other genres of music, including highlife, hip-hop, and even afro-pop.
Still, these didn't work until he discovered the music of the American folk band Mumford & Sons—an American rock band, "I will wait for the singers"—and figured out a way to stand out.
On February 28, 2017, Mavin Records announced that Johnny Drille had reached an agreement with the name. He then appeared as a guest celebrity on Project Fame to share his experience with the season 6 challengers.
He encouraged the challengers to use the MTN Project Fame stage to showcase their abilities to the greatest extent possible.
"Shine," a piece of uplifting music to stay positive and patient—"after the storm, the sun will shine," is Johnny Drille's most popular song.
Johnny Drille Net Worth
Johnny Drille is a top Nigerian singer, songwriter and performer with a net worth of about $700,000.
Songs
Love Don't Lie (2015)
Wait For Me (2015)
Start All Over (2016)
My Beautiful Love (2016)
Dear Future Wife (2017)
Romeo and Juliet (2017)
Halleluya (2018)
Awa Love (2018)
Shine (2019)
Papa (2019)
Forever (2019)
Finding Efe (2019)
Count On You (2019)
Something Better (2020)
Mystery Girl (2020)
Bad Dancer (2021)
Loving Is Harder (2021)
Eva Alordiah Awards and Nominations
In the 2018, Headies Awards, he won an award in the Best Alternative Song category for his song, "Finding Efe."
Personal Life
Johnny Drille's music strikes a deep chord with the soul. And the reason for this is because Johnny Drille is an introvert. He made this known on social media.
Furthermore, based on how he held his first concert – Johnny's Room Live – he is an introvert. Introverts dislike crowds and prefer simplicity and intimacy, which perfectly describes his first concert.
We don't know much about the singer's love life except that he is single and that his song "Finding Efe" reveals that he is still single and perhaps also searching for the right person. In his spare time, he creates song covers and shares them with his fans.
Social Media