Who is John Travolta?
John Joseph Travolta born February 18, 1954, is an American actor. He is best known for films including Get Shorty (1995), Broken Arrow (1996), Phenomenon (1996), Face/Off (1997), A Civil Action (1998), Primary Colors (1998), Hairspray (2007), and Bolt (2008).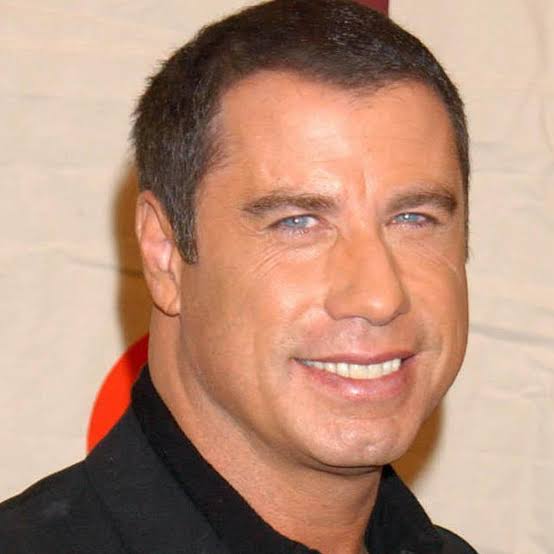 Early Life and Education
John Travolta was born on February 18, 1954, in Englewood, New Jersey, United States. He is 69 years old as of August 2023. He was born as the youngest of six children to Salvatore "Sam" Travolta (Father) and Helen Cecilia (Mother). His father was a semi-professional American football player turned tire salesman and partner in a tire company, Travolta Tire Exchange. His mother was an actress and singer who had appeared in The Sunshine Sisters, a radio vocal group, and acted and directed before becoming a high school drama and English teacher. His siblings include Joey, Ellen, Ann, Margaret, and Sam Travolta.
John Travolta attended Dwight Morrow High School but dropped out as a junior at age 17 in 1971.
Is John Travolta Gay?
According to information gathered by Gist Flare Ng, the 69-year-old actor has always maintained that he is not gay ever since he came into the limelight in the Hollywood movie industry. However, according to reports, several men have claimed that they had passionate affairs lasting years with the actor. There have also been several allegations made by various tabloids.
As far back as the 1980s, when the actor was asked about the gay rumors surrounding him in an interview with Rolling Stone. He dismissed it and described it as a common rumor that is spread about every male star, especially in the first year that they became famous in the Hollywood movie industry.
Meanwhile, the actor has been plagued with gay rumors ever since he first came to the limelight in the 70s when he appeared in hit movies such as Saturday Night Fever and Grease and the popular TV series Welcome Back, Kotter.
The rumors intensified after a male porn star named Pal Barresi alleged that they had a passionate affair for three years running from 1983 to 1985. The actor was also photographed kissing his male nanny Jeff Kathrein, in 2006. However, he waved it off claiming that he normally kisses his make friends.
In 2007, John Travolta caused a stir online after kissing actor Kirk Douglas on the lips at an awards ceremony. A few years later, Jon Travolta's sexuality became a trending topic once more following the release of an expose about gay bathhouses in Los Angeles.
On this note, an interior designer named Robert Randolph revealed that John Travolta had patronized the bathhouses for the past 15 years and that he had seen the actor involved in sexual acts with a variety of men. According to Randolph, John Travolta preferred black men and then Middle Eastern men, Latina men, and Asian men.
John Travolta's Marriage and Wedding
Despite the gay allegations, John Travolta was still in relationships with several women. In 1991, he was married to American actress Kelly Preston. They had three children, Jett (1992- 2009), Ella Bleu (born 2000), and Benjamin (born 2010). Unfortunately, his older son Jett died in 2009 at the age of 16 while on a Christmas vacation in the Bahamas. According to reports, the cause of death was attributed to Seizure.
Sadly, Kelly Preston in 2020 at the age of 57, at their home in Anthony, Florida, two years after she was diagnosed with breast cancer.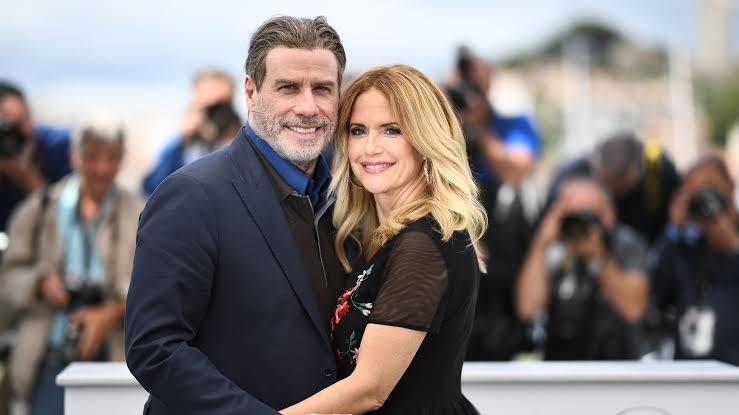 John Travolta's Past Relationships
Below is a list of the women John Travolta has dated in the past.
John Travolta was in a relationship with late American actress Diana Hyland in 1976- 1977.
John Travolta was in a relationship with French actress Catherine Deneuve in 1980.
John Travolta was in a relationship with actress Marilu Henner, which ended permanently in 1985.
John Travolta's Children
As of August 2023, John Travolta is a proud father of three children from his late wife Kelly Preston. They include Jett Travolta, Ella Bleu Travolta,
a. Jett Travolta
Jett Travolta is the first child of John Travolta. He was born on April 13, 1992, in the United States. Sadly, he passed away in 2009 at the age of 16.
b. Ella Bleu Travolta
Ella Bleu Travolta is the second child of John Travolta. She was born on April 3, 2000. She is 23 years old as of August 2023.
c. Benjamin Travolta
Benjamin Travolta is the youngest child of John Travolta. He was born on Nov. 23, 2010. He is 12 years old as of August 2023.