Ibrahim Yekini, born January 21, 1980, popularly known as Itele, is a popular Nigerian actor, television personality who has starred in several Nollywood films. Yekini is also a movie producer and has produced several successful movies, including "Ewu Ori," "Adebimpe Omo Oba," and "Kokoro Oju."
Wiki Profile
| | |
| --- | --- |
| Full Name: | Ibrahim Yekini |
| Date of Birth: | January 21, 1980 |
| Place of Birth: | Adimula, Osun State |
| State of Origin: | Osun State |
| Nationality: | Nigerian |
| Occupation: | Actor |
| Net Worth: | $400,000 |
| Wife/Spouse: | Married |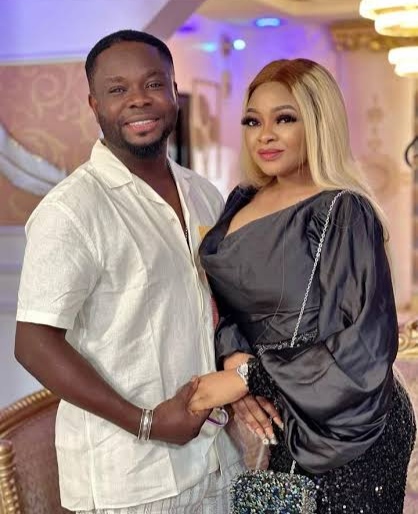 Early Life and Education
Ibrahim Yekini, popularly known by his stage name Itele, is a Nigerian actor and movie producer. He was born on January 21, 1980, in Adimula, Osun State, Nigeria.
Yekini had his early education in Osun State and later moved to Lagos for his tertiary education. He attended Lagos State University (LASU), where he obtained a Bachelor's degree in Business Administration.
While in university, Yekini developed an interest in acting and began to participate in stage plays and drama productions.
He eventually became a member of a theatre group in Lagos, where he honed his acting skills and gained experience in the industry.
Career
After completing his studies, Yekini joined the Nigerian movie industry, also known as Nollywood, in 2005. He made his debut in the movie "Oro Abere," directed by renowned filmmaker Tunde Kelani.
Since then, he has acted in numerous movies, television shows, and web series, establishing himself as one of the most versatile and talented actors in the industry.
In addition to his acting career, Yekini is also a movie producer and has produced several successful movies, including "Ewu Ori," "Adebimpe Omo Oba," and "Kokoro Oju."
Overall, Ibrahim Yekini's early life and education provided a strong foundation for his career in the entertainment industry, and his dedication and hard work have made him a well-respected figure in Nollywood.
Ibrahim Yekini, also known as Itele, has had a successful career in Nollywood, spanning over a decade. He is known for his versatility and has acted in different genres of movies, including drama, action, and comedy.
Some of the popular movies that Ibrahim Yekini has acted in include "Tafa Onimoto," "Igbeyawo Ife," "Alapa Kan," "Agbara Ife," "Itelorun," "Mokalik," "Igi Aladi," "Jibiti," and "Odun Igbeyawo."
In addition to acting, Ibrahim Yekini has also produced several successful movies, including "Adebimpe Omo Oba," "Kokoro Oju," "Oga Aye," and "Ewu Ori." His movies are known for their quality production and engaging storylines.
Ibrahim Yekini's talent and hard work have not gone unnoticed, as he has won several awards for his acting and producing skills.
In 2016, he won the City People Movie Award for Best Supporting Actor, and in 2019, he won the Best Actor in a Leading Role at the Yoruba Movie Gist Awards.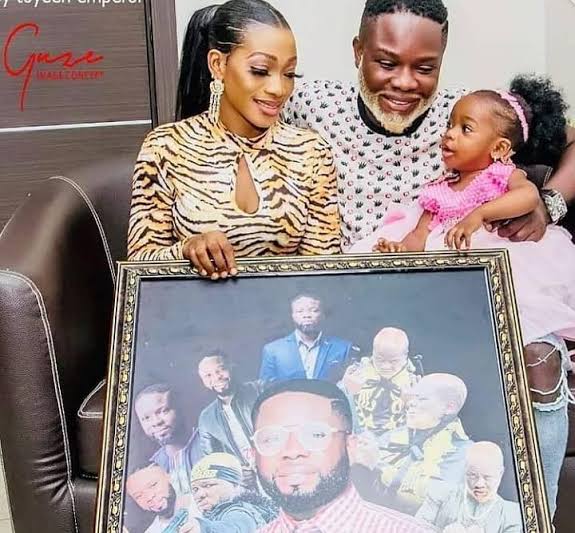 Aside from his acting and producing career, Ibrahim Yekini is also a brand ambassador for several companies, including FairMoney and MyMedicines.
In summary, Ibrahim Yekini's career in Nollywood has been successful, and he has established himself as one of the leading actors and producers in the industry. His talent, hard work, and dedication to his craft have made him a well-respected figure in the Nigerian movie industry.
Ibrahim Yekini Net Worth
Ibrahim Yekini is a popular Nigerian actor and television personality who amassed an estimated net worth of $400,000.
Personal Life
Ibrahim Yekini is reportedly married with children, although they were rumors about spilt out of their marriage but it is not clear if they are still together.