Abdullahi Maruff Adisa, August 14, 1984, better known as Trinity Guy, is a popular Nigerian content creator, prankster. He rose to prominence for his prank videos on Facebook which earned him massive recognition and wealth.
Early Life and Education
Trinity Guy, a popular individual hailing from the vibrant city of Ibadan in the culturally rich Oyo State, Nigeria, has undeniably risen to become an influential and esteemed personality within the enthralling realm of the entertainment industry.
In this mesmerizing journey of self-discovery and success, Trinity Guy, who was blessed with the distinction of being the youngest amidst a triumphant trio of triplets comprising two dashing boys and an enchanting girl has ceaselessly committed himself to garnering well-deserved acknowledgment and adulation.
From humble beginnings, Trinity Guy has embarked upon an awe-inspiring odyssey, propelled by his unyielding passion and indomitable spirit.
Armed with an unquenchable thirst for achievement, he has fearlessly navigated the labyrinthine avenues of the entertainment world, daring to dream big and reaching for the stars with unwavering resolve.
Career
Trinity Guy is a famous content creator, burst onto the scene with resounding impact in 2018.
However, Trinity Guy's insatiable creative appetite soon hungered for greater challenges and new horizons to explore.
As his popularity soared, Trinity Guy's audacious pranks and mischievous antics began to elicit a wide spectrum of reactions from the public.
Some reveled in the adrenaline rush, finding immense pleasure in his daring escapades that pushed boundaries and shattered norms. They eagerly awaited his next outrageous stunt, eager to be swept away in a whirlwind of excitement and laughter.
However, others expressed genuine concern for the potential risks and consequences associated with such bold and unorthodox endeavors.
Trinity Guy Net Worth
Iam Trinity Guy is a popular Nigerian content creator and prankster who has an estimated net worth of around $1 million.
Personal Life
Trinity Guy is not yet married but has not revealed information about his girlfriend. He is a triplet with two siblings.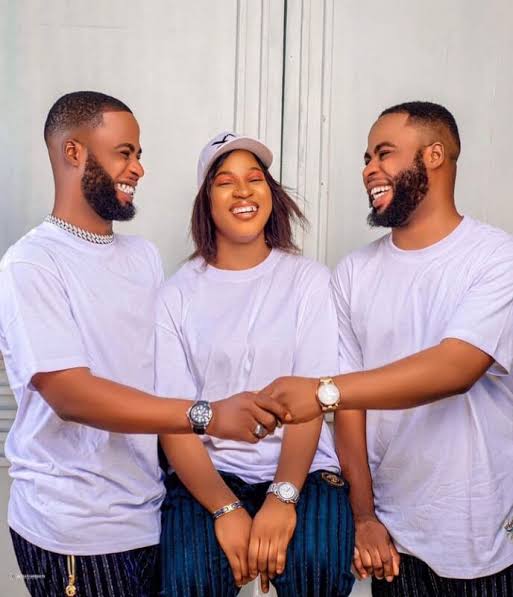 Controversy
In response to the growing concerns surrounding the safety and well-being of Nigerians, renowned skit maker Trinity Guy found himself at the center of controversy when he was officially called for arrest on June 19, 2023, by CSP Olumuyiwa Adejobi, the Force Public Relations Officer.
This decisive action followed Adejobi's prior admonition to skit makers who heavily relied on pranks as a means of livelihood, emphasizing the urgent need for regulation to prevent the unnecessary endangerment of innocent lives.
Taking to his Instagram page on Monday, CSP Adejobi shared an alarming video showcasing one of Trinity Guy's extreme pranks, further urging those who had been adversely affected by the skit maker's actions to come forward and report their distressing experiences to the appropriate authorities.
Expressing his deep disappointment, Adejobi emphasized, "This behavior is utterly unacceptable and cannot go unaddressed. I firmly believe that this individual should be swiftly apprehended.
It is imperative that those who have experienced the distress and fear caused by such pranks muster the courage to report these pranksters.
Many of their actions go beyond mere mischief; they cross the line into criminality, immorality, and outright malice. The affected individuals, particularly the women involved, have a strong case against him."
The demand for Trinity Guy's arrest signifies a critical turning point in the ongoing discourse surrounding the responsible creation and dissemination of skits and pranks.
As authorities seek to uphold the safety and well-being of the Nigerian populace, it is becoming increasingly evident that actions once deemed harmless and entertaining can have far-reaching consequences, demanding greater scrutiny and regulation within the realm of online content creation.