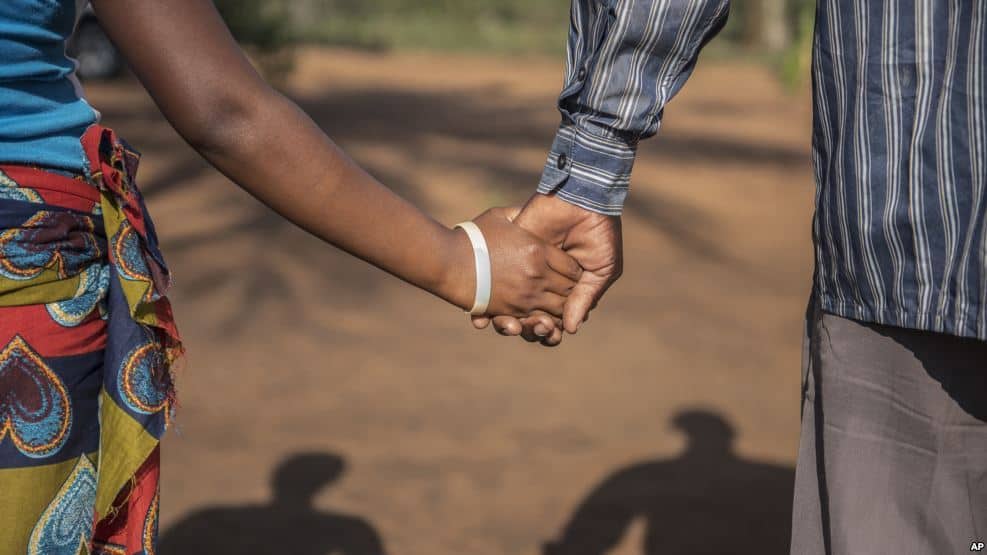 In this post, you will learn how to say hello in Nigeria even if you are not familiar with some of the languages in the country.
Have you been finding it hard to greet people from Nigeria because you don't know how to say hello in Nigeria? Don't worry I got you covered.
A situation where you meet a Nigerian online or in person and you find it difficult to say hello because you don't know how to say hello in Nigeria.
In this post I will address the issue once and for all so that you can communicate with your Nigerian friend fluently without stammering.
What you need to know about Nigeria
According to Wikipedia, Nigeria is a sovereign country located in West Africa bordering Niger in the north, Chad in the northeast, Cameroon in the east, and Benin in the west. Its southern coast is in the Gulf of Guinea in the Atlantic Ocean.
Nigeria comprises 36 states and the Federal Capital Territory, where the capital, Abuja, is located.
Nigeria is regarded as the "Giant of Africa" with more than 250 ethnic groups with over 500 distinct languages and different cultures.
The three largest ethnic groups are the Hausa–Fulani in the north, Yoruba in the west, and Igbo in the east; comprising over 60% of the total population.
However the official language in Nigeria is English but all the ethnic groups have their own language.
How to say Hello in Nigeria
This is an important part of this post because I will teach you how to say hello in Nigeria, it doesn't matter if you can speak Hausa, Ibo or Yoruba language.
Nigeria is a nice place to be, with tourist attractions anyone would love to visit.
With a lot of local dialects and slangs in Nigeria, I will provide you with ways on how to say hello in Nigeria.
How to say Hello in Nigeria with different dialets
How do you say hello in Nigeria? This question is crucial because the majority of foreigners don't know how to say hello in Nigerian languages.
Bawo ni!
This is used by the Yoruba tribe. If you visit any Yoruba-speaking area like Lagos, Ogun, or Osun, you will hear this phrase "Bawo ni" being frequently used.
"Bawo ni" is the standard greeting which is used in the morning until about noon. It can be used in both formal and informal situations.
Kedu
This is used by the Ibo people as their way of saying "Hello" and it literally translates to "How are you?".
"Kedu" is an informal greeting that can be used anytime of the day and is the most commonly used greeting by the Ibo ethnicities.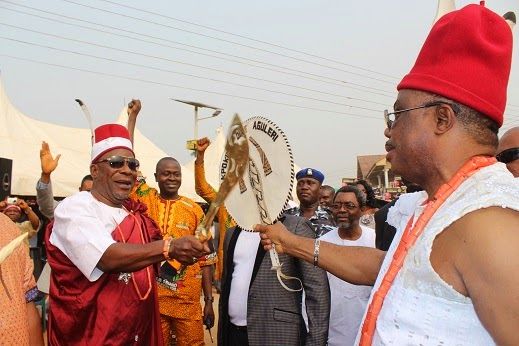 Mesiere
If you live in Akwa Ibom, Cross River state you will always hear "Meisiere" in the morning.
If you are in Akwa Ibom or Cross River and you don't know how to say hello in the Nigerian tongue, worry no more as this post has got you covered.
"Meisiere" is the phrase used for morning greeting in Efik/Ibibio speaking areas. So when you see someone from Akwa Ibom or Cross River, don't forget to say hello to the person by saying "Meisiere".
Another way of saying hello in the Efik/Ibibio area is by saying "Idem mfo?", which translates to "How is your body?" or "Abadie" are better interpretations.
But Mesiere is a more common greeting, although it is meant for a morning greeting.
Sannu!
Sannu is a formal way of greeting in the Northern part of Nigeria which is dominated by the Hausa tribe.
Sannu is a popular way of saying hello in Nigeria as people from other tribes also use it to communicate with Hausa people.
The phrase is a very common and respectful form of greeting wherever the Hausa language is spoken.
Kóyo
Koyo is a way of saying "hello" or "how are you?" in Benin and neighboring communities.
It is an informal greeting that can be used any time of day irrespective of the situation.
When you are in Benin and you are not sure how to greet somebody, it is always appropriate to say "Kóyo".
Abole
Abole which translates as "How are you?" or simply "Hello" is a traditional Nigerian greeting used by the Idoma in Benue State.
When you go to Benue State saying hello to people shouldn't be a problem. You just need to say "Abole". I believe you can pronounce it fluently.
Mavo
Mavo literally translated as "how are you?", is the way the Urhobo's say "hello".
The phrase can be used in formal situations, or in cases where you are more relaxed with acquaintances.
Hey
Hey is another common way of saying hello, although it is sometimes considered rude when used in reference to people who you do not know quite well.
Hey is also used among friends, especially teenagers and millennials. The phrase sounds casual and cool, but can sometimes be confusing
How far?
Usually pronounced "har fa". "How far?" Sometimes written as "hwfa." It is the most common way to say "hello" in Nigerian pidgin.
How far is it obviously used in informal settings and more amongst family, friends, and acquaintances.
How far sometimes sounds like a question although in some scenarios it doesn't need to be answered as it is just a way of greeting.
I hail
This is commonly used in Warri pidgin. It is a very popular way of saying "hello" in Nigeria, especially in Warri, Delta State.
Conclusion
Saying hello in Nigeria can be so friendly as you don't need to stress much.
I hope you have learned how to say hello in Nigeria, so when you next see a Nigerian greeting, it should not be a problem.
Nigeria is a great place to be with lots of tourist attractions where you can have fun and hang with family and friends.
If you stay outside Nigeria then plan to visit Nigeria you need to atleast know how to say hello in Nigeria so you can be friendly with people in the area.
Thanks for reading, please share and don't forget to drop your comments.