Duke Dennis, born on February 26, 1994, is a popular American content creator and a YouTube gamer. He got famous after unloading content about the basketball video game NBA 2K17 on his YouTube channel.
| | |
| --- | --- |
| Full Name: | Duke Dennis |
| Date Of Birth: | February 26, 1994 |
| Place Of Birth: | South Carolina. |
| Nationality: | American |
| Occupation: | Content Creator |
| Height: | 1.87m |
| Marital Status: | Single |
| Net Worth: | $3 million |
Early Life And Education
Duke Dennis was born on February 26, 1994, to his parents in Greenville SC.
His Birth sigh is Pieces, he has two brothers, Darius Dennis is one of his brother who normally appear on his YouTube channel.
Duke currently resides in the City Heights in San Diego, California. Before this, he lived withone of his brothers in South Carolina.
Information about his personal life as well as his parents has not been disclosed to the public.
Career
Duke Dennis launched his self-titled YouTube channel, "Duke Dennis" (now "Duke Dennis Gaming").
In October 2016, he only began uploading "NBA 2K" videos. "NBA 2K17 Dropped 19 On Superstar Head — Best Jumpshot in NBA 2K17," was the title of one of his early videos.
His most popular videos are "Duke Dennis 99 Overall Montage! From 60 Overall to 99 Overall — Best Build on 2K19! Road To 99 2K19," and "Kevin Durant Build on NBA 2K20 is a DemiGod! Best Build NBA 2K20! Demigod Build 2K20! Best Build!"
Dennis primarily makes the "NBA 2K" content a series of basketball simulation video games, and he continues to do so today.
With over 168 million views, he is regarded as one of the most renowned "NBA 2K" video makers on YouTube, having been involved in playing basketball, whether in real life or games.
DeeBlock Duke, his gaming channel, debuted in January 2020. He has over 1.22 million subscribers who watch his vlogs, reaction videos, and gaming stuff.
His Twitch channel currently has more than 450,000 followers.
In May 2020, he founded the "AMP" YouTube channel with Chrisnxtdoor, Kai Cenat, ImDavisss, Agent 00, and Fanum. The channel features vlogs, challenge videos, and comedy videos.
Due to how his first two channels got famous, he launched "DukeDennis Live." On this third channel, he posts live streams and has over 136,000 subscribers.
Dennis appears to be a fan of "Call of Duty," a famous first-person shooter franchise. He said in a video that he aspired to be a "Call of Duty" gamer but that plans wasn't successful.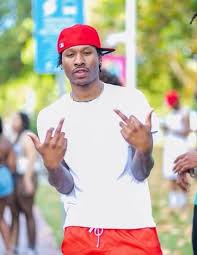 Personal Life
Dennis has kept his relationships and private life hidden and has not revealed his present dating status.
Though it is believed that he is not married, little is known about his life or potential partner.
Social Media
Duke Dennis has 3M Followers, 263 Following, 16 Posts on Instagram – (@dukedennis).
Duke Dennis Net Worth
Duke Dennis thepopular American content creator and a YouTube gamer has an estimated net worth of about $3 million.