Who is Kevin Samuels?
Kevin Roshon Samuels born March 13, 1969, was an American Internet personality and image consultant. He is well-known for his controversial relationship advice and tips. According to reports, his death was reported on Thursday, May 5, 2022. He was aged 53 years old at the time of his death.
Early Life and Education
Kevin Samuels was born on March 13, 1969, in Oklahoma, United States. He died on May 5, 2022, in Atlanta, Georgia, United States. He was 53 years old at the time of his death.
He attended Millwood High School and studied chemical engineering at the University of Oklahoma, but was not able to graduate due to having cancer at age 21.
Career
Samuels worked in the marketing industry before starting his image consulting firm in 2013. He accumulated 1.4 million subscribers on YouTube, 1.2 million followers on Instagram, and thousands on several other online platforms like Twitter and TikTok. According to reports, the New York Times wrote that he built an image as a "plain-spoken, hypermasculine authority" who advocated for "strict gender roles" in which men assumed predominance.
Samuels gained traction in mainstream hip-hop culture, interviewing Nicki Minaj and T.I., while also making guest appearances on No Jumper, Joe Budden TV, and VladTV. In 2022, he made a cameo appearance on the television series Atlanta in the episode "Rich Wigga, Poor Wigga".
In February 2022, he appeared in a music video in which he acted as a therapist and dating coach for rapper Future on the single "Worst Day". He has also interviewed popular Instagram models like Brittany Renner, and reality TV stars like Tommie Lee.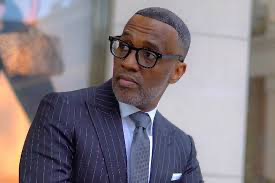 Kevin Samuels' Marriage and Wedding
According to reports, Kevin Samuels was not married at the time of his death. However, it was reported that he had been married twice before his death in May 2022. Although, the names of his ex-wives are not disclosed.
Kevin Samuels' Children
According to reports, Kevin Samuels had a daughter with his ex-wife before their divorce around 2002. The girl is currently in her 20s but her name is not yet revealed. Other personal information about her, including her age, date of birth, birth mother, and Instagram profile is scarce at this time.
About Kevin Samuels' Daughter
According to reports, Kevin Samuels had a 21-year-old daughter who was born in 2000 by his first wife. However, he has never revealed the identity of his daughter.
In 2021, a young black woman claimed to be Kevin Samuels' daughter and declared that she was born on June 29, 2000. However, Kevin never acknowledged or denied her claims.
Kevin Samuels's Cause of Death
According to an autopsy, Kevin Samuels died of hypertension. It was also reported that Atenolol, a drug used to treat hypertension, was found in his system.