Dermot Mulroney, born October 31, 1963, is a well-known American actor and television personality known for his roles in romantic comedy, western, and drama films. He also played Sean, a former heroin addict who owns a restaurant, in the popular Showtime series Shameless.
Wiki Profile
| | |
| --- | --- |
| Full Name: | Dermot Mulroney |
| Date of Birth: | October 31, 1963 |
| Place of Birth: | Alexandria, Virginia |
| State of Origin: | Virginia |
| Nationality: | American |
| Occupation: | Actor |
| Net Worth: | $9 million |
| Wife/Spouse: | Tharita Cesaroni |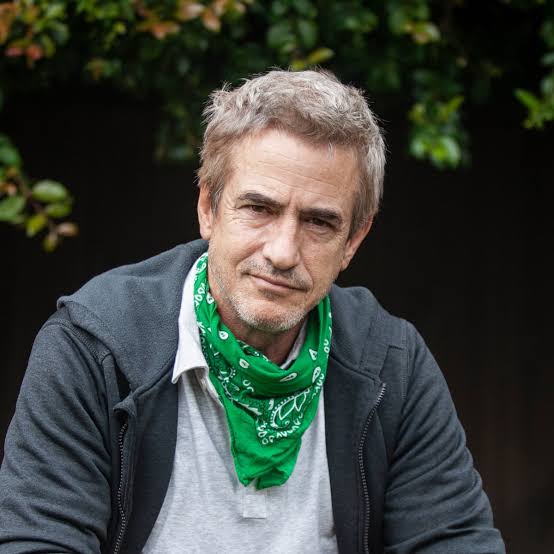 Early Life and Education
Dermot Mulroney was born in Alexandria, Virginia. Prior to becoming a law professor at Villanova University School of Law in the 1990s, Michael Mulroney, who is originally from Elkader, Iowa, had a thirty-year career as a tax attorney in private practice in Washington, D.C.
Regional theater actress Ellen, who was born in Manchester, Iowa, was his mother. Mulroney, the middle child of five siblings, is of Irish and German descent.
He has a younger brother named Kieran Mulroney who works as an actor and screenwriter, two older brothers named Conor and Sean, and a younger sister named Moira.
Dermot Mulroney was a student at Matthew Maury Elementary School and participated in cello ensembles for the school and the city as well as children's community theater.
He completed the ninth and tenth grades at George Washington High School before moving on to Alexandria, Virginia's T. C. Williams High School, where he graduated in 1981.
As a cellist, he participated at the Interlochen Arts Camp during his sophomore year of high school.
Starting when he was 18 years old, Mulroney pursued a communications degree at Northwestern University in Evanston, Illinois, where he was a Phi Gamma Delta fraternity member and received his diploma in 1985.
Dermot Mulroney was injured in a childhood accident, leaving a scar on his upper lip "I was carrying a dish for our pet bunnies and I was 3 12 years old. I tripped over it, it broke, and I landed on it."
Career
Dermot Mulroney signed up for an audition during his senior year of college and appeared in front of WMA agent Barbara Gale, who gave him a contract and invited him to move to Hollywood.
Mulroney spent three months trying out there before getting the part of the male lead in his acting debut, Sin of Innocence.
Dermot Mulroney starred in the 1988 baseball movie Long Gone, for which he received a CableACE Award nomination for Best Supporting Actor in a Miniseries or Movie. During his 1989 role in Survival Quest, he got to know Catherine Keener.
When Mulroney dove into the river during filming in 1986, Keener swam perilously close to whitewater rapids before being rescued half a mile downstream.
In the end, the couple was hitched in 1990. The couple would later make appearances in four additional movies: Heroine of Hell (1996), Box of Moonlight (1996), and Lovely & Amazing (1997).
Mulroney won the Best Actor prize at the Seattle International Film Festival for his performances in Samantha (1991) and Where The Day Takes You (1992).
During this time, Mulroney made several appearances in western movies, including Bad Girls in 1994, Silent Tongue and The Last Outlaw in 1993, and Young Guns in 1988.
The pair previously worked together on Bright Angel (1990), which Mulroney won the Jury Special Prize at the Torino International Festival of Young Cinema for, and Silent Tongue (directed by Sam Shepard), the first of four films in the series.
Mulroney co-starred in the comedies-dramas Staying Together (1989), The Thing Called Love (1993), which was the second of two projects he worked on with River Phoenix before his passing, and There Goes My Baby (1994), which was first released in 1990.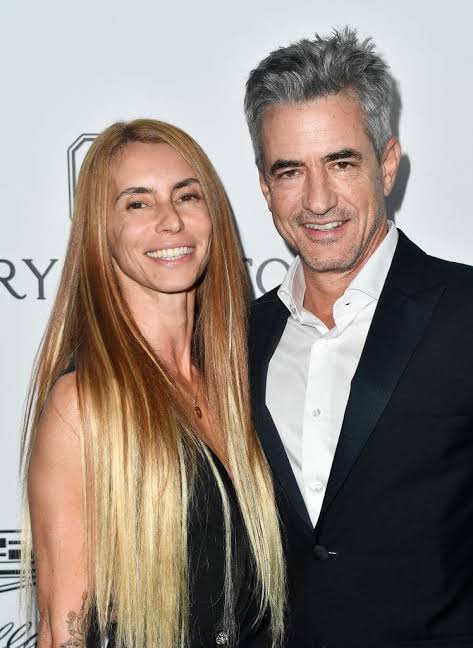 Dermot Mulroney Net Worth
Dermot Mulroney is a popular American actor and television personality with a net worth of around $9 million.
Personal Life
Dermot Mulroney and Catherine Keener first crossed paths in 1986 while filming Survival Quest, and they were wed in 1990.
Their son, singer Clyde Keener Mulroney, was born on June 21, 1999. Mulroney filed for divorce on June 11, 2007, citing irreconcilable differences after the pair separated in May 2005.
On December 19, 2007, their divorce became legally binding. In 2008, he wed the Italian Tharita Cesaroni. The family resides in Los Angeles and they have two daughters.
Social Media
Instagram: @dermotmulroneys