Dax Biography
Dax is a Nigerian-Canadian rapper, singer, and songwriter best known for his music video "Catch Me Outside," which featured Danielle Brogolli. He gained more attention for his controversial single "Dear God."
Dax rose to prominence for his freestyles and remixes of popular songs, and his music style has been compared to rappers such as Eminem, Hopsin, and Tech N9ne.
Dax did not take rap seriously at first because of his interest in basketball, but he grew up listening to Tupac Shakur. He was never a big rap fan, but he began listening to hip-hop when Drake took over the scene. Dax has also mentioned artists such as 50 Cent and Lil Wayne as his top influences.
Wiki Profile
| | |
| --- | --- |
| Real Name: | Daniel Nwosu Jnr. |
| Date of Birth: | March 22, 1994 |
| Place of Birth: | St. John's, Newfoundland and Labrador, Canada |
| Nationality: | Nigerian – Canadian |
| Wife/Spouse: | None( Dax is Single) |
| Occupation: | Rapper, Singer, Songwriter, Producer, Actor |
| Net Worth | $1 million |
Early Life and Education
Daniel Nwosu Jr. popularly known as Dax was born on March 22, 1994, in St. John's, Newfoundland and Labrador, to Nigerian parents of the Igbo tribe, Eastern part of Nigeria.
He was raised in Ottawa before moving to Wichita for his university education and then to Los Angeles, California. He attended Newman University and was a member of the Newman Jets basketball team.
He initially wrote poetry and was a motivational speaker prior to pursuing a rap career. During his tenure at Newman University he worked as a janitor, which he claimed was a job he liked because he was able to work on building his rap career in his spare time from work.
Career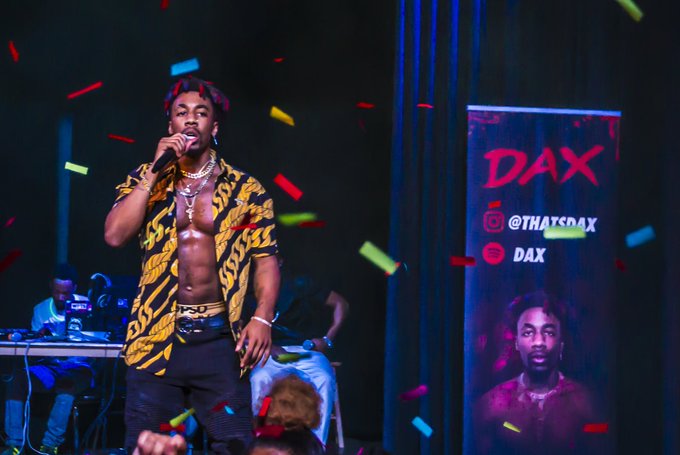 Dax started out the art of rapping through his poetic prowess. In one of those days in 2016 while in the bus with his basketball team, he decided to write a poem of which it got one of his teammates so impressed with the poem, Dax realized he had a skill for putting words together.
He began taking this skill seriously. Thereafter, he started releasing and promoting music through his SoundCloud account dropping mixtape of 2pac Reincarnation Vol 2: As Told By Dax in 2017.
He was featured on Hopsin's song "You Should've Known" the following year. He embarked on the "It Goes Up" tour with Kansas City rap legend Tech N9ne in June 2019. On Instagram, he announced his first solo headlining tour, "It's Different Now Tour."
In 2020, he released another EP of seven songs called "I'll say it for you," which included the controversial single "Dear God," in which he asks God questions about the existence of both himself and the world at large.
Critics praised the song for its subject matter and lyricism; the song's music video has over 40 million views on YouTube and has been streamed more than 50 million times on Spotify.
Later that year, he released two more singles, "Faster" and "I Don't Want Another Sorry," both of which featured Tech N9ne and Trippie Redd. He released the single "Coronavirus (State Of Emergency)" in April 2020, which was inspired by the COVID-19 pandemic.
In July 2021, Dax released "Child of God," a sequel to "Dear God," in which he thanked God for what he had done for him. Dax announced his debut studio album in August 2021 and released "Propaganda" featuring Tom Macdonald as the album's lead single.
The song peaked at No. 9 on Billboard's Rap Digital Song Sales chart. The album's third single, "40 Days, 40 Nights," featuring Nasty C, was released in early October 2021.
His debut studio album Pain Paints Paintings was released digitally on October 15, 2021 by Living Legends Entertainment. LexNour Beats and executive Brittney Boston, who is also his manager and business partner, produced the album.
Dax Singles
| | |
| --- | --- |
| Be Your Fucking Self | Self Proclaimed |
| Snapchat | I Want |
| Plan B | Don't Wanna Die Today |
| YourWorthIt.org (with Hopsin) | No Respect (featuring Futuristic) |
| She Cheated Again | Dear Black Santa |
| You Should've Known (with Hopsin) | Self Proclaimed 2 |
| My Last Words | No Cappin |
| All Night Long | Did It First |
| Wack Ass Rappers | Did It First |
| I Been That (featuring Emiway Bantai) | Wack Ass Rappers 2 |
| Killshot 2 | Dear God |
| Self Proclaimed 3 | Dear Santa |
| Book of Revelations | Joker |
| Godzilla (Remix) | Black Lives Matter |
| Faster (featuring Tech N9ne) | Gotham |
| Joker Returns | Grinch |
| I Don't Want Another Sorry (featuring Trippie Redd) | Coronavirus |
| Killshot 3 | Self Proclaimed 4 |
| Apocalypse | Dear Mom |
| Rap Demi-God | The Next Rap God |
| The Next Rap God 2 | Why So Serious |
| Propaganda (featuring Tom MacDonald) | 40 Days 40 Nights (featuring Nasty C) |
| Dear Alcohol | |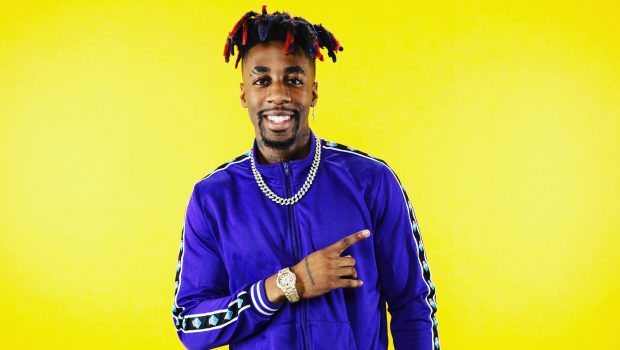 Dax Net Worth
Dax is a Nigerian-Canadian rapper, singer, songwriter and producer of high repute with an estimated net worth of $1 million.
Dax Social Media
Connect with Dax on social with the following details:
Instagram: @thatsdax
Twitter: @thatsdax